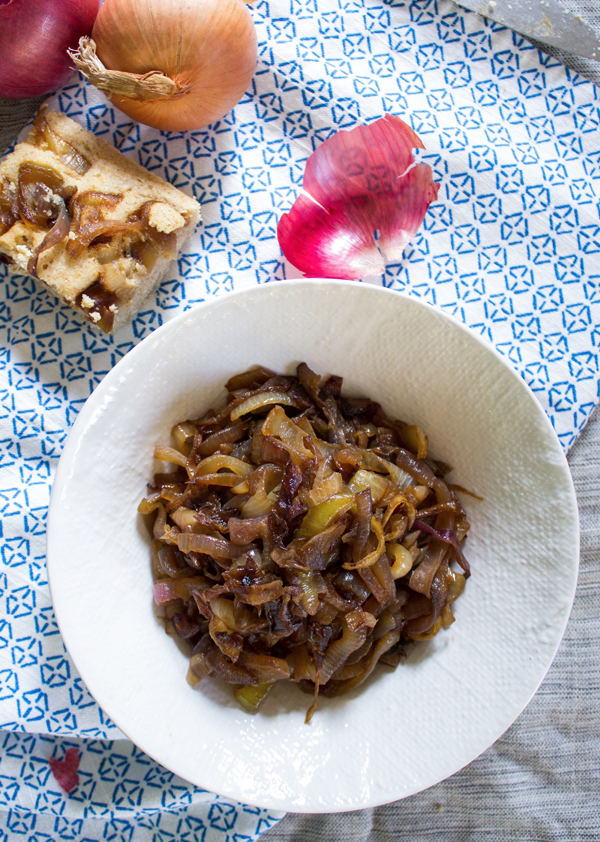 Oh, the perks of being a food blogger. When I was working full time as a vegan private chef, I never got invited on cool trips to local farms. Last week we took a day trip up north to the Hudson River Valley's Black Dirt region to visit Minkus Family Farms, a family run onion farm. It was a beautiful day, the scenery on the way and at the farm was breathtaking, and most importantly, I learned so much about successful onion farming!
The reason we were invited to Minkus Family Farms is that they're participating in this cool new New York State program that certifies new York farmers who use eco-friendly and food-safe practices. It's called Empire State NY Grown & Certified. This is a voluntary program that New York farmers who use eco-friendly and food-safe practices can apply to. Of course I, along with the other bloggers, was invited to help spread the word about how important shopping local is. It's great for local economies, better for the environment (shorter distances for produce to travel and greater accountability), and the produce is fresher. If you live in New York, you'll start seeing the NY Certified label on fresh produce at grocery stores and farmer's markets beginning in Spring 2017.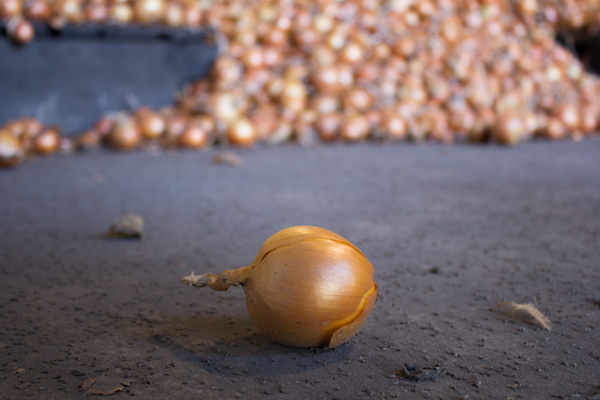 We missed harvest time, which is in August, so we didn't get to pick any onions, but they were around us everywhere in huge numbers! They store onions in this ginormous temperature and humidity controlled warehouse. It keeps them fresh for months. I've never seen so many onions!
The inside scoop
Rick Minkus, who started the farm almost 25 years ago, gave us the inside scoop. He was so nice! The farm employs around 55 people, including members of the Minkus family.
We came outside to find even more onions! All of these crates were filled with them. Rick taught us how to pick a good onion. The papery stem part should be super dry; any moisture means trouble. And of course, they should be firm all around.
I'm already looking forward to my next farm visit. Seeing where our food comes from is fascinating. It helps me to have a greater appreciation and respect for the food and the hands who harvest it.
How to caramelize onions
Caramelizing onions can be tricky if you've never done it before. The heat has to be just right. Plus, they need to be cooked for a longer time than you'd think. But then they'll have that sweet flavor and soft texture. This video will teach you step-by-step how to do it!
This is a sponsored conversation written by me on behalf of Empire State Development. The opinions and text are all mine.
How to Caramelize Onions + Caramelized Onion Cornbread
The first part of this recipe explains how to easily caramelize onions. Make sure your onions are fresh and firm, and if possible get onions from Minkus Family Farms!! The second part of the recipe is for vegan cornbread with caramelized onion topping. I make this mild flavored and grainy cornbread often, and the caramelized onions are a great touch.
Ingredients
Caramelized Onions
2

lbs

yellow and/or red onions

1/2

tsp

sea salt or kosher salt

2

tbsp

oil
Vegan Cornbread
1 3/4

cup

cornmeal

any color, fine ground

1/2

cup

flour

1 1/2

tsp

baking powder

1/2

tsp

baking soda

2

tsp

salt

2

tbsp

sugar

2

tbsp

flax meal

6

tbsp

water

1 1/2

cup

soy milk

or other non-dairy milk like almond or cashew

1

tsp

apple cider vinegar or white vinegar

1/4

cup

oil

I used grapeseed

1/2-1

cup

caramelized onions
Instructions
Caramelized Onions
In a large cast iron skillet warm oil on medium high heat.

Add the sliced onions, and stir, break apart, and create an even layer.

Add salt, and stir some more.

Reduce heat to medium, and cook until onions begin to turn translucent.

Stir once again, then turn heat to medium-low. Cook for about 5 minutes, then reduce the heat to low (though not the lowest).

Cook for 30 minutes, stirring occasionally. Be careful that the onions don't stick or burn.

In this time the onions should soften, turn brown, and sweeten. They should not burn at all.

Cook on low heat until your desired texture and flavor is reached.

Add 1 tbsp of sugar for sweeter caramelized onions or 1 tbsp of vinegar (any kind) for tangy onions and to deglaze the skillet.
Cornbread
Combine dry ingredients in a medium mixing bowl and stir to combine.

Combine flax seed meal and water in another mixing bowl, and let it sit for at least 5 minutes until the mixture has thickened.

Add the remaining wet ingredients, and whisk to combine.

Pour wet into dry, and stir well to combine––careful not to overmix.

Pour into a 9x9 or 8x8 baking dish and top with caramelized onions.

Bake for 20-25 minutes or until golden and a toothpick comes out clean or with crumbs.