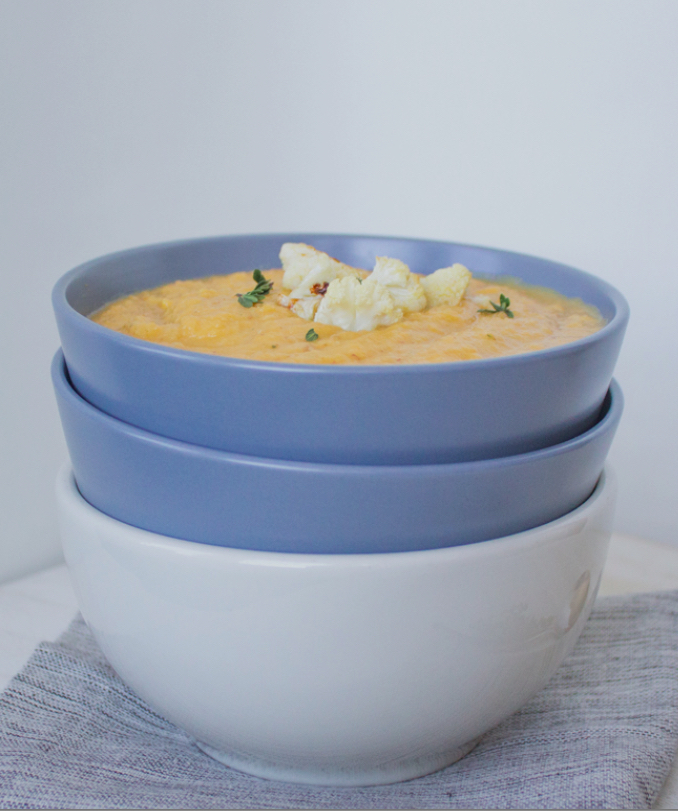 There's a beautiful scripture from Psalm 119:133, "Order my steps in thy word; and let not any inequity have dominion over me."
Those who know me know that I am not a religious person. I have never been; unless you count that week of my childhood when I would come home from Christian day-camp and set up a white board to teach my mother and step-father about God, and Jesus, and the Holy Ghost.
But I've always been drawn to that scripture. Perhaps it's because I'm the type of person who craves meaning in my decisions. I follow my heart, even when it takes me down unconventional roads. For example, I studied acting in college though my parents warned me against it. I decided on a performance art BFA instead of an acting BFA simply because I wanted to spend my semester abroad in Madrid, not the required London. I let go of my career as an actress once the passion had died, and allowed my growing love of food take its place. And today I crave something a little different, something more intellectually stimulating. Should I go back to school? What would I study? Could I balance my current career with an interesting hobby? Do I just need a set change?
None of this is clear to me.
These last few months have been some of the most difficult of my life. At the same time these months have forced me to find the joy of simplicity. My anxieties race through my mind occasionally exploding into particles of peace and simplicity. Awareness and presence. Clouds part. I can chill.
Simplicity
"And let not any inequity have dominion over me." Let not vanity have power over me. Let me not be drawn into the desires, expectations, and preoccupations of the world in which I live. Let me be guided by my higher wisdom. Let me live simply in the present, the unknown, that mysterious feeling of being alive.
My joy of simplicity comes from whisking matcha in a bowl, feeling my kitty's weight at the foot of the bed, placing my prayered palms at the spot that is my third eye, and reading a good book.
As I contemplate the next steps of my journey I ask myself what do I desire to experience in my life. For almost 3 decades I have been asking myself "what do I want?", but the answer to that question is "I want to experience life." Thus the logical next question is, "experience what?". How can one decide in the midst of a constant tug-of-war for your attention, and you've forgotten what it means to truly experience the moment.
Simplicity my friend. Quiet, clean, inner simplicity.
This Thanksgiving I am most grateful for my roller coaster ride of a year. I traveled to Japan which was certainly a high, and I tripped into the darkness of my mind, which was certainly a low. Despite the ups and downs, for the first time in 4 years I am able to experience life again, and allow myself to be guided past inequity as I bathe in the joy of simplicity.
The following simple sweet potato cauliflower soup recipe is from my digital cookbook 5 Ingredient Vegan.
Simple Sweet Potato Cauliflower Soup
I enjoy this soup for its simplicity. Don't give yourself an anxiety attack this Thanksgiving. Keep it simple.
Ingredients
¼

cup

oil

large head of cauliflower

chopped

2

sweet potatoes

peeled and cubed (about 3 cups)

1

tsp

sea salt

2

shallots

minced

4

cups

vegetable broth

½

cup

water

1

tsp

dried thyme

minced
Instructions
Preheat oven to 400°, and line a baking sheet with parchment paper.

Toss the chopped cauliflower and sweet potatoes with 3 tablespoons of oil.

Spread evenly onto the baking sheet, and sprinkle the sea salt over the vegetables.

Roast for 30 minutes.

Once the vegetables are roasted, heat 1 tablespoon of grapeseed oil in a large pot on medium heat. Add the minced shallots, and stir well.

When the shallot is translucent add the sweet potatoes, cauliflower, vegetable broth, water, and thyme.

Bring to a boil, then reduce to a simmer.

Cook for 10 minutes. Remove from heat.

Puree the soup using an immersion blender, or transfer it to an upright blender (you may have to blend in batches).

Blend until smooth.

If you are using an upright blender, pour the soup back into the pot before seasoning to taste with sea salt and black pepper.
Did you enjoy this simple sweet potato cauliflower soup? Leave a comment below!