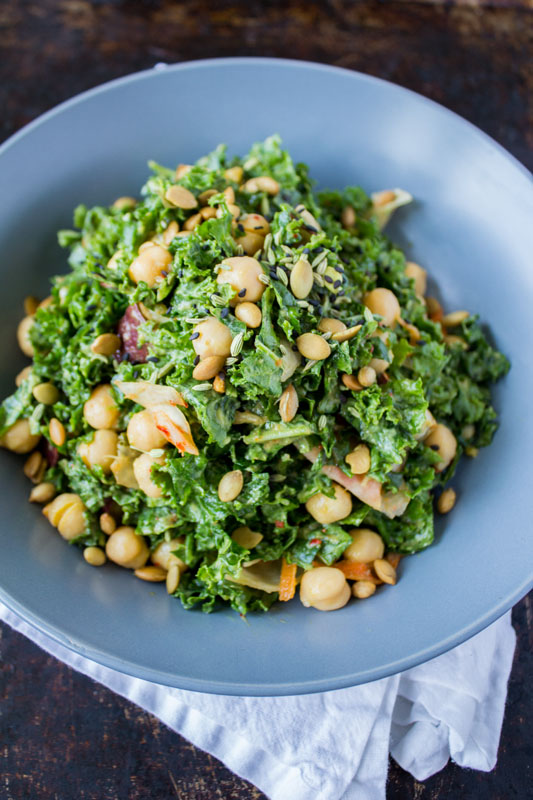 Do you listen to podcasts? I'm a gigantic fan. I first got hooked while solo traveling around Thailand 4 years ago. They kept me company on long bus rides and late night jaunts around whatever town I happened to be in.
Now I can hardly take a shower without having a podcast on. They satisfy my hunger for knowledge and understanding. I'm intensely curious about how other people live their lives, about science, about business, and about the world at large. I love learning, and podcasts are especially appealing since I can engage in them while going about my regular life­­––as long as I don't have to do something that requires a lot mental focus, like writing this blog post. FYI, I put a podcast on pause to write this.
Below are my 5 favorite podcasts that I think everyone should listen to.

ABOUT RACE Currently my ultimate favorite. This show is hosted by three very smart people, Baratunde Thurston, Raquel Cepeda, and Tanner Colby (all of whom have written books that I now want to read). In case you can't tell by the title, the show is about race. The hosts have the most intelligent and refreshing conversations about race, culture, and racial politics in America. A serious gem!
FREAKONOMICS This show has been at the top of my list since I discovered it 4 years ago. Freakonomics "uncovers the hidden side of everything". I'm still waiting for the episode about animal agriculture… I guess I ought to tweet them that request 😉
LATINO USA This NPR show is my current favorite from that network. Latino USA looks at latin culture from a variety of different perspectives. One of my favorite episodes was the one about Afro-Latinos. New episodes come out every Friday, and I'm always looking forward to immersing myself in the stories.
UNDISCLOSED: THE STATE VS. ADNAN SYED If you didn't listen to the Serial podcast hosted by Sarah Koenig then you are missing out on some seriously engaging radio. That also means you won't be able to appreciate my love of Undisclosed. This podcast is even crazier than Serial because the hosts (3 lawyers/really good investigators) look even more deeply into the Adnan Syed case and dig up some crazy crazy stuff! OMG!!!
BEING BOSS Deciding on my fifth favorite podcast was not easy. I never miss an episode of RadioLab (which used to be my #1, and old episodes are still incredible), This American Life, Lexicon Valley, or Start Up. However, I thought it would be nice to share my favorite business podcast, Being Boss. This show is hosted by two creative entrepreneur women, Emily Thompson and Kathleen Shannon, who inspire me with business advice and insights in each of their episodes. I found out about their podcast from another favorite called One Part Podcast with Jessica Murnane.
BONUS: TA-NEHISI COATES ON LANNAN PODCAST I had never listened to this podcast before, but last night I was craving the intellect of journalist Ta-Nehisi Coates and I found this recent lecture, reading, and interview he did at the Lannan Foundation. Ta-Nehisi Coates, perhaps most famous for his Atlantic piece "The Case for Reparations", is one of the great cultural thinkers of our time, and his words in this lecture are important for every American to hear.
Now you know about my favorite podcasts. Have you been listening to these too? What are your favorites to listen to? Oh, and when do you usually listen to them?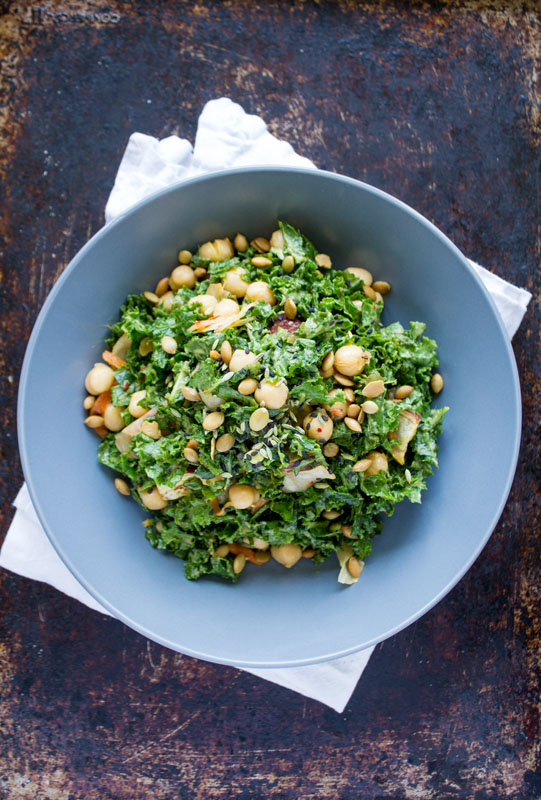 Kimchi Kale Salad
Author:
Prep time:
Cook time:
Total time:
I took up so much of the post talking about my favorite podcasts, but I do want to say a little about this terrific entree salad. [br][br]You know how I love my probiotics for good health, right? Well, my favorite way to get them into my diet is by eating kimchi. Kimchi is a Korean dish similar to sauerkraut. It's also made from fermented cabbage, and often eaten as a side dish. Even if kimchi had no magical probiotic powers I would still eat it regularly. It is delicious! Kimchi adds so much flavor, texture, and color to food. The crunch and sourness are especially delightful in this salad made with avocado massaged kale, chickpeas, and roasted sweet potatoes. When I'm not eating a [url href="http://sweetpotatosoul.com/2015/05/everyday-buddha-bowl.html"]Buddha Bowl[/url], you'll probably find me nourishing my body with this easy vegan meal. [br][br]Some kimchi is made using fish or shrimp sauce, so make sure yours is vegan. At Whole Foods I recently saw kimchi (Ms.Kim brand) made with beef stock, so be careful!
Ingredients
5 cups curly kale, chopped
1/2 avocado
2 tbsp freshly squeezed lemon juice
1/4 tsp sea salt
1/2 cup vegan kimchi
1 cup chickpeas
1 roasted sweet potato (I used a Japanese yam)
3 tbsp toasted pumpkin seeds
dash of fennel seeds and black sesame seeds
Instructions
Place the chopped kale into a large mixing bowl.
Add the avocado, lemon juice, and sea salt.
Using your hands, massage the avocado into the kale until the green are tender (about 2 minutes).
Add the kimchi, chickpeas, sweet potato, and seeds.
Season to taste with more sea salt, and enjoy!