I'm excited to announce the pre-order of my cookbook, SWEET POTATO SOUL. Purchase your copy today at Amazon, Barnes & Noble, Books-A-Million, Indie Bound, or iBooks.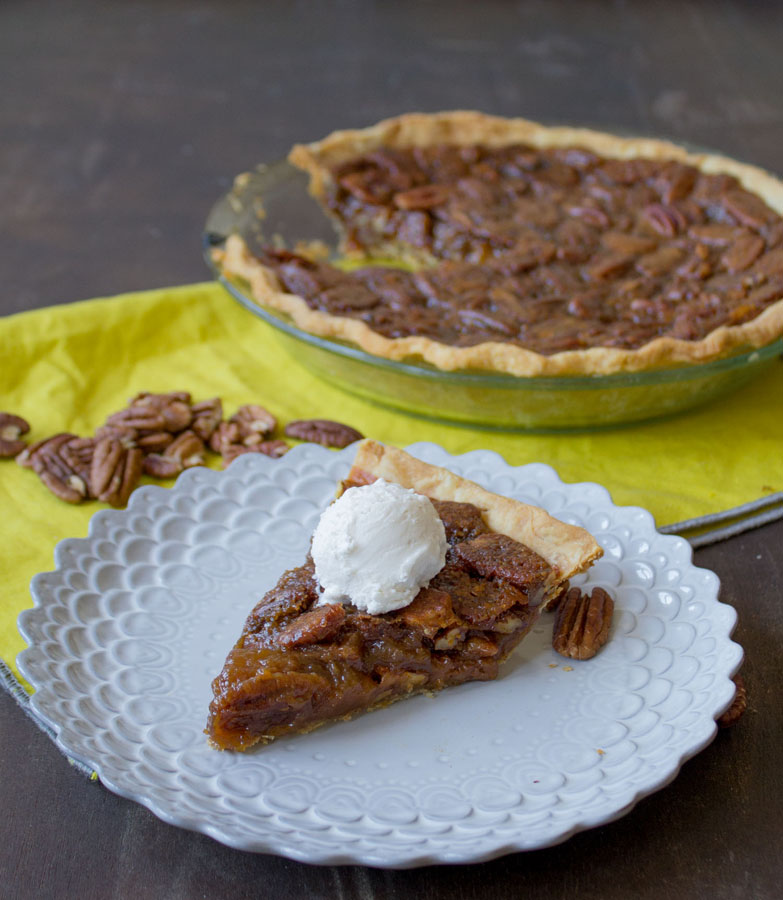 Today is MLK Day. For most of my life I let this holiday come and go without much deep reflection on the meaning and the man behind the day. As the years pass, and my understanding of the world matures, MLK Day becomes more and more important to me. Presently, in the wake of the recent tragedies involving police force/brutality, the on-going injustice of systematic racism in the United States [ex. mass incarceration], and the release of "Selma", Dr. King's work, words, and wisdom are on my mind more than ever.
Sometimes I read the news, open a book, or have a conversation and it seems like the world––full of war, death, murder, rage, fear, and hate––is crumbling to pieces.
Then I think of Dr.King.
I think of how, in the face of enormous odds, he and other activists stood up to a system that was built to keep them down. In the face of apparent evil, they showed up with compassion and love. And they refused to give up their fight for equality no matter how many road blocks they may face along the way. I think of how things were in the early-60s in America, and I think of how far we've come to today. I gotta say, this gives me hope for our current injustices. No, things are not perfect, but I think Dr.King would be proud. I suspect he would rejoice in our achievements, and then turn to us and encourage us to continue to demand equality and justice for all.
As he said in his "Letter from a Birmingham Jail,"
 "Injustice anywhere is a threat to justice everywhere."
To honor the man who demanded action, championed for equality, and sacrificed so much for all of us I made his favorite dessert, Pecan Pie.
Compassion, courage, and perseverance. I didn't expect to have to find these 3 qualities within myself while making a pie. But I sure did. Though he's been gone from this Earth for nearly 40 years, Dr.King lives on. He continues to impart his lessons and his wisdom in even the most mundane circumstances. Watch the video below to hear how my decision to make a vegan pecan pie turned into a life lesson from Dr.King.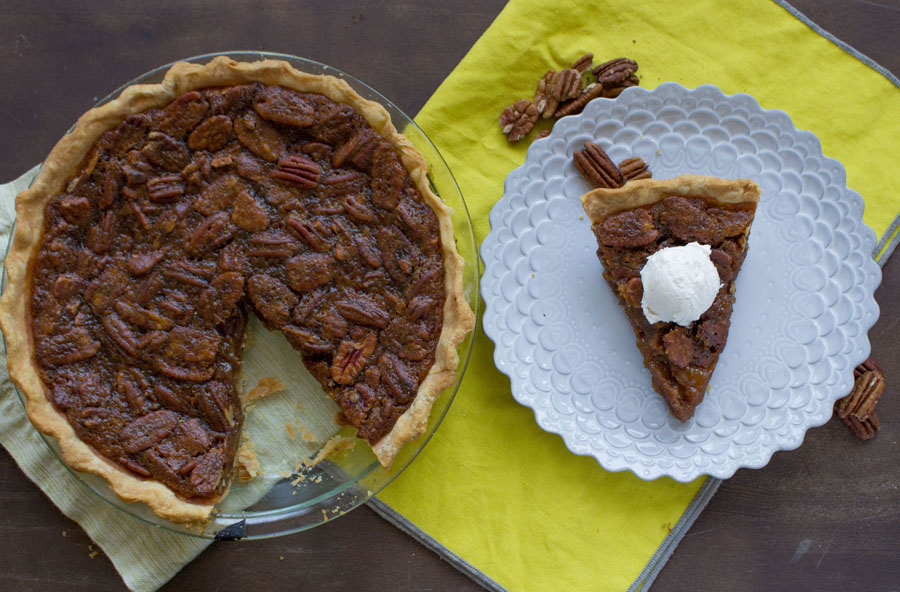 This pecan pie isn't too sweet, and is the perfect balance of flavor and texture. The vegan pie crust turns out nice and flaky, and the filling is slightly creamy and rich. My secret ingredient to replace the eggs in this classic dessert is sweet potato plus arrowroot. You need an egg replacer. This one not only gives it a fabulous texture, it also imparts my signature flavor. I'm patting myself on the back for figuring this one out despite my early fail. Give it a try, and let me know what you think! Also, if you have a favorite pecan pie recipe tell me all about it.
Happy MLK DAY!!!
Vegan Chocolate Pecan Pie
Decadent and buttery vegan Chocolate Pecan Pie made with toasted pecans, bittersweet chocolate, sweet potato, and maple syrup.
Ingredients
Flaky Vegan Pie Crust
1 1/4

cup

all purpose white flour

1/4

tsp

sea salt

1/2

cup

vegan butter

cubed and chilled, I use Earth Balance sticks

1/4

cup

ice cold water
Chocolate Pecan Pie Filling
1

cup

sweet potato purée

from a baked sweet potato

3

tbsp

arrowroot powder or cornstarch

1/4

cup

vegan butter

I use Earth Balance sticks

1/4

cup

plain unsweetened soy milk

or other non-dairy milk

1/2

cup

raw cane sugar

1/2

cup

dark maple syrup

1/2

cup

+ 2 tablespoons dark chocolate chips or baking chocolate

I use this one from Guittard

2

tsp

vanilla extract

1/4

tsp

sea salt

2

cups

toasted chopped pecans
Instructions
Vegan Pie Crust
Food processor method: Add the flour and salt to the food processor, along with the vegan butter. Pulse to break the clumps. Add the ice cold water, and continue to pulse until the pieces of dough are about the size of a split pea.

Transfer the dough to a floured surface and form into a tight ball. Do not knead it; just shape into a ball.

Wrap the dough in plastic and refrigerate it for at least 2 hours or overnight.

By Hand Method: In a large bowl, combine flour and salt.

Add the vegan butter and use a pastry cutter to blend it until the mixture resembles coarse crumbs. Add the ice cold water and stir with a wood spoon to combine.

Wrap your dough in plastic and refrigerate it for at least 2 hours or overnight.

When ready to bake preheat oven to 350°.

Generously flour your work surface, and use a rolling pin to roll the dough out flat (about 1/6 inch). Gently place it over your pie dish, and press evenly to the bottom and sides.
Pie Filling
Combine sweet potato puree and arrowroot powder in a large mixing bowl, and set aside.

In a sauce pan combine the vegan butter, soy milk, sugar, chocolate chips, maple syrup, vanilla, and sea salt. Use a whisk to break up any clumps in the mixture as it simmers.

Cook for about 3 minutes, then remove from heat.

Slowly pour the sugar mixture into the bowl with the sweet potato and arrowroot, and stir well. There should be no clumps.

Pour the filling into the prepared pie crust and bake for 45-50 minutes.

Remove from oven and allow to cool for at least an hour.