Hi, I'm Jenné!
I'm a Georgia Peach living in Los Angeles (by way of NYC), with an insatiable love of sweet potatoes, travel, animals, and cooking.
On Sweet Potato Soul you'll discover hundreds of delicious and easy-to-make vegan recipes. I also share lots of cooking videos, and healthy eating tips. You're going to want to subscribe to my Youtube channel too.
My first published cookbook, Sweet Potato Soul is out now! Pick it up at your local bookstore, or order it on AMAZON, INDIEBOUND, or BARNES & NOBLE.
If you ever need to get in touch, email me at jenne@thenourishingvegan.com
And be sure to follow me on social media @sweetpotatosoul
a lil' more about me:
I was born and raised in Atlanta,GA. Since I came into this world I have loved food! My Nana, a true food lover and fabulous cook, would let me play in the kitchen for hours whipping up concoctions with whatever spices, flours, oils, and liquids I could get my hands on. Nothing was ever edible, but it was a fantastic creative outlet for an only child. I'd even make mud pies in the yard with my friends and "cook" them in Nana's mailbox. Those were the days!
Fast forward two decades I'm still playing with food, and letting my imagination run wild. Thankfully I've figured out how to make food not only edible, but delicious. Nana and my dad helped me to figure that out.
Though food was a major focus in our household, my family didn't place much emphasis on health. I hated most veggies and fruits, and happily stuffed my face with pop tarts, store-bought cookies (Chewy Chips Ahoy were my faves), kool-aid, and Chik-fil-a.
I discovered healthy eating in college, and haven't looked back since. Now my whole life revolves around food that makes me feel happy, energetic, and nourished.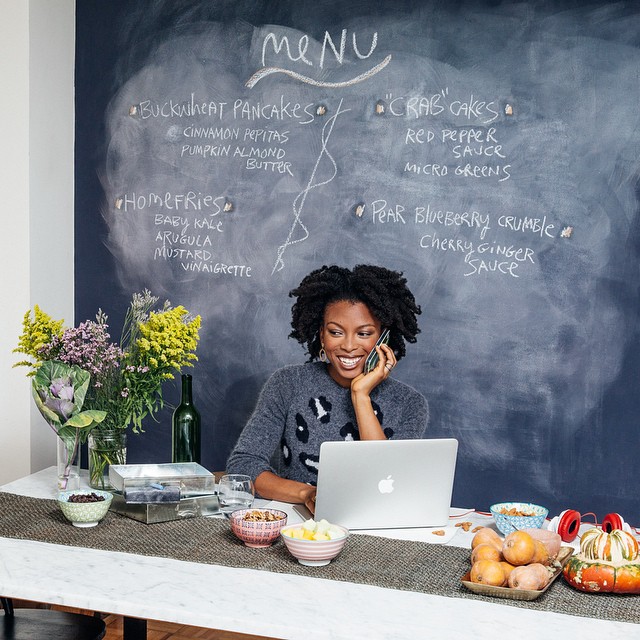 I became vegan because I think it's wrong to exploit animals for their meat and reproductive processes. Even though I didn't give up animal products for my health or happiness, both have greatly improved.
Since I've become vegan these things have happened:
I discovered a new, exciting, and lucrative career path as a vegan chef, health coach, and cooking instructor.
I've become friends with the most compassionate and kind people.
My terrible digestion became great.
My acne cleared up, and my skin is now clear and glowing.
The clinical depression I was diagnosed with has dissipated, and I no longer rely on anti-depressant drugs.
My hormones and menstrual cycle found balance.
My fatigue disappeared.
If you have any questions for me, or need advice about something, please comment here on the blog, or email me at jenne@thenourishingvegan.com
Post your Sweet Potato Soul recipes on social media using #sweetpotatosoul 🙂