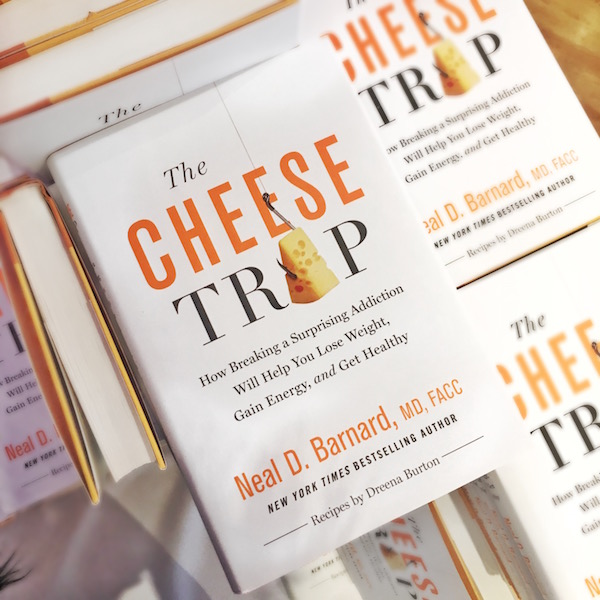 When I graduated from college with a degree in theater arts, I moved to New York City to pursue an acting career. I decided to do the typical actor thing, waiting tables and going on auditions.
But I knew I would not be able to serve meat. I was a vegetarian at the time, and the thought of serving meat made me way too uncomfortable, as it still does. I was lucky to find a job at a vegan restaurant, Peacefood Cafe—problem solved!
But Peacefood turned out to be more than I bargained for, in the best way, though it was pretty uncomfortable for me for a while. Vegans at the restaurant slowly tried to educate me about reasons to give up dairy products, and I spent a stressful transitional period feeling guilty about the things I was learning but unable to change my behavior.
Eventually, I broke through, I quit cheese, I quit yogurt, and I felt so much better for it. (Of course, now I can enjoy non-dairy versions of both of those things! Yippee!) Since then, I've continued to learn more and more about the dairy industry and about dairy's effects on human health, and I've felt more and more assured of the path I set out on way back then.
Last month I experienced a big step in this continual learning process when I attended the NYC launch of Dr. Neal Barnard's new book, The Cheese Trap.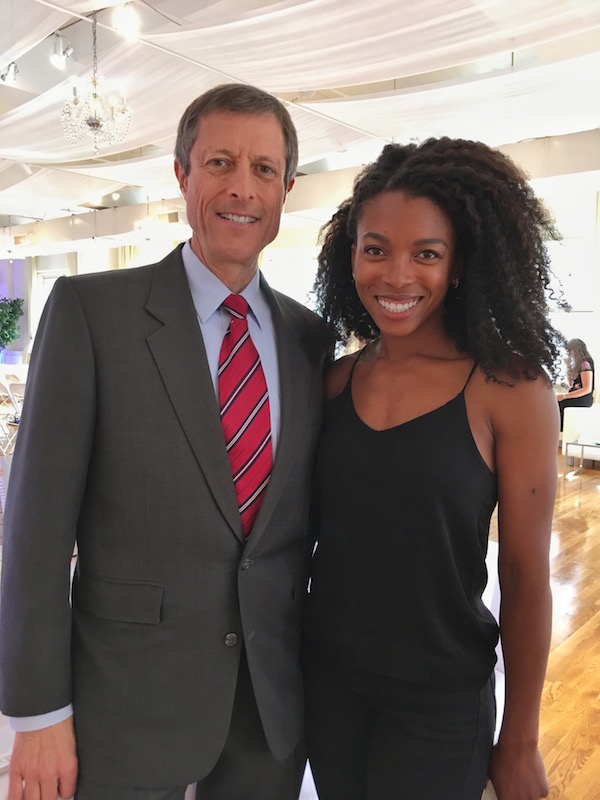 Dr. Barnard is an amazing advocate for animals and has been since the 80s. He's one of the OGs of the movement in the United States to get people to adopt a vegan diet. It was exciting to meet someone so devoted! His passion is amazing, and his deep knowledge of the issues we discussed was so impressive.
I had the chance to sit down with Dr. Barnard and ask him a few questions about why people should give up dairy, why it's so difficult to do, and how they can get over the hump.
Part of the reason Dr. Barnard uses the word trap in the title of his book is that cheese shares addictive qualities with drugs like heroin and morphine. While it's not as addictive as those substances, it does work on the brain in the same way—dairy produces opiates called casomorphins when we digest it, and they attach to the same receptors in our brains that those highly addictive drugs attach to.
So it makes sense that people can have such a hard time giving up cheese. But it's so important that they do so! At the book launch, Dr. Barnard did a short presentation, and he talked about the process through which dairy cows are forcibly impregnated and then separated from their calves so that they'll continually produce milk. He talked about how people who live near large dairy farms get used to hearing the wailing of mothers whose babies are taken from them.
When I finally gave up dairy back when I was working at Peacefood, these concerns were what motivated me most. I had stopped eating meat because I didn't want to eat dead animals, but after I learned more and more about the cruel ways we have to treat cows to get them to produce so much milk for us, I realized that if I cared about the welfare of farm animals I had to give up dairy as well.
Of course, there is another very important side to the problem with our dairy consumption. Dr. Barnard, a medical doctor who is the president of an amazing organization called Physicians Committee for Responsible Medicine, talked with me at length about the negative health consequences of consuming cheese.
On the one hand, dairy products contain estrogen, and consuming a lot of cheese correlates with infertility in men, and has also been linked to breast cancer.
Cheese is also very high in saturated fat, and very likely plays a big role in our country's obesity epidemic—the 33 pounds of cheese per year each American eats on average (per the USDA) is three times the average level of consumption in 1970.
Cheese is also incredibly salty—saltier than a bag of potato chips. A 1oz serving of Lay's contains 170mg of sodium to 230mg for 1oz of a typical cheddar cheese.
And while moderation may be appropriate for some not-so-healthy things, cheese is not one of them. You can't simply advise moderation for all bad things, says Dr. Barnard. Especially something that has addictive qualities, as cheese does. You probably wouldn't suggest to a committed cigarette smoker that s/he only smoke every so often. Ending addictive habits requires quitting completely. Plus, every single time you consume dairy, even if it's only once a year, you're directly contributing to the exploitation and mistreatment of animals who, like you, just want to live a peaceful, fulfilled life.
Fortunately, The Cheese Trap is not all doom and gloom, because it provides some very practical action steps for breaking the cheese addiction. Dr. Barnard suggests identifying specific dairy and cheese replacement foods—why not try:
vegan cheese made with aged cashew milk (Treeline is Dr. Barnard's favorite brand)
rich vegan yogurt made with coconut (try Anita's brand or make your own)
homemade sunflower seed cheese (my recipe here)
mac & cheese made with butternut squash (my recipe here)
use avocado in salads in place of cheese (Dr. Barnard's great recommendation)
try a vegan creamer for your coffee (nutpods is great) or make warm soy milk creamy and rich with a milk frother.
Another piece of advice he offers that I really like is to try 3 weeks without cheese. Armed with the substitutions you've identified, you have a great chance of meeting this challenging but achievable goal. See how it makes you feel, see how your tastes change over that time. This could be a gateway to giving it up for good.
Another amazing piece of advice is to get others to kick cheese with you! Getting support from others is a huge help. And even if you're having trouble finding people in your family or your community to try it out with you, there are so many amazing resources on the internet that can help to serve this purpose too!
The resources that are available in 2017—both informational resources and actual, physical resources like vegan cheeses—are truly amazing, and Dr. Barnard's new book The Cheese Trap is another excellent one. For me, seeing people give up eating meat shows me that they care about what they're eating, they care about their health, and they care about how their decisions affect other beings, and these same considerations will hopefully lead them to giving up dairy products too. I went through this same evolution, and I'm so grateful I did!