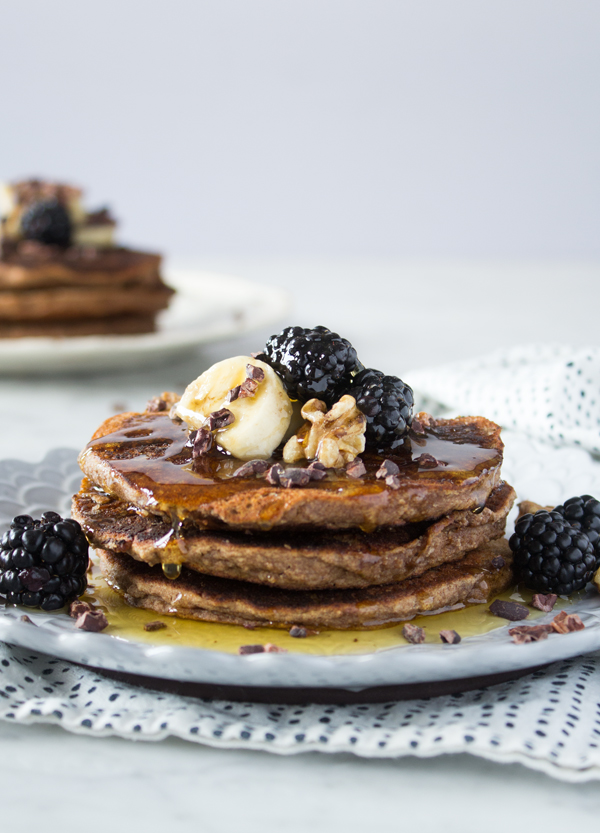 I have 3 new breakfast recipe favorites, and they all happen to be gluten free. They're so delicious they'll make you want to jump right out of bed! These gluten free vegan breakfast recipes are good for you, and made with clean fiber-rich ingredients to keep you full for hours. If you've ever struggled with finding gluten free vegan breakfast ideas, you've come to the right place. All three of these recipes are a great jumping off point for exploring more breakfast options that don't use animal products or gluten.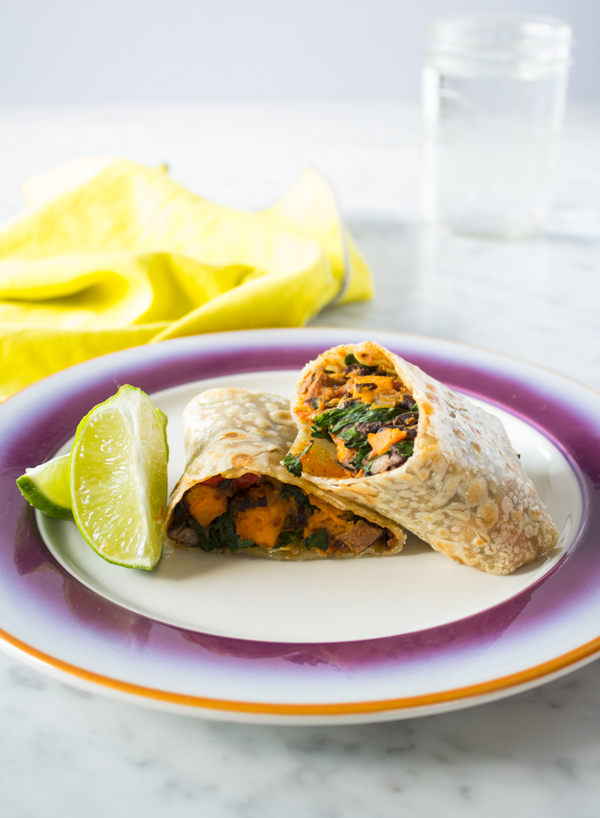 On most days for breakfast I will have a simple bowl of oatmeal or teff porridge topped with dates, nuts, and fresh fruit. But sometimes I want something fancier or even savory, yet still energizing. I've long relegated meals with processed flour and sugar to once or twice a year indulgences. A true treat for me is a breakfast that tastes amazing, looks lovely, and makes me feel really good. Processed ingredients usually leave me hungry an hour after eating, or cause uncomfortable blood-sugar swings. No thank you. I'll take fluffy pancakes made with almond flour and banana any day. 
Gluten Free Recipes
As you know, I am not gluten free, but I don't go out of my way to consume products that contain it. Instead, I focus on eating a whole food vegan diet, and if something happens to contain gluten I prefer it in its most wholesome form: farro grains, freekeh, sourdough bread, whole spelt flour, etc. That said, I believe a gluten free vegan breakfast can be equally as delicious and filling as gluten heavy recipes. The key is to stick to whole foods as much as possible. For most people the processing might be the real problem, not the gluten. 
Whether or not you have a gluten intolerance, these recipes are for you. It's hard for me to say which one I love the best. If I'm craving a sweet breakfast I'll take the Almond Flour Pancakes. They're full of fiber, sweetened with coconut sugar and banana, and feature mineral rich teff flour. On a savory day I crave the Sweet Potato Breakfast Burrito. It's filled with a smoky mix of sweet potatoes, spinach, gluten free vegan sausage, and black beans. When I'm running out of the door early, the creamy nutrient-dense Chocolate Spinach smoothie is the way to go! 🙌🏾
Vegan Gluten Free Pancakes | Almond Flour Pancakes
If you do not have teff flour you can sub that for one of the following gluten free flours: buckwheat flour, brown rice flour, coconut flour, gf oat flour, or a gluten free vegan flour blend. I love teff flour because it is high in protein, fiber, minerals, and vitamins. It is the flour used to make Ethiopian Injera bread 🙂 I buy my almond flour from teff flour online at Thrive Market, and other gluten free grains mentioned too.
Ingredients
1

cup

almond flour

1/2

cup

teff flour

1

tbsp

coconut sugar

or brown sugar

1

tsp

cinnamon

2

tsp

baking powder

1/8

tsp

salt

1

tbsp

flax seed meal + 2 tbsp water

1

ripe banana

1

cup

plain unsweetened soy milk

or other non-dairy milk

2

tsp

apple cider vinegar

1

tsp

vanilla extract

2

tbsp

vegan butter for frying

or coconut oil

top with: walnuts

berries, cacao nibs, maple syrup
Instructions
In a small bowl combine ground flax seed meal with water to make a flax egg. Let it sit for about 5 minutes to thicken.

In a large mixing bowl combine the almond flour, teff flour, baking powder, cinnamon, salt, and coconut sugar. Whisk well to combine.

In another mixing bowl, mash a ripe banana then add non-dairy milk, apple cider vinegar, vanilla extract, and flax egg.

Pour the wet into the dry, and use a whisk to mix well.

Warm and grease a skillet on medium heat, then pour in your pancake batter to make 3-4 medium size pancakes (about 3" diameter). Immediatly cover the skillet with a lid and cook on medium heat for 3 minutes.

Remove the lid and flip the pancakes. Cook on the other side for an additional 3 minutes, until crisp around the edges. Repeat with the remaining batter.

Serve topped with sliced banana, fresh fruit, nuts, cacao nibs, vegan whipped cream, and/or maple syrup.
Notes
To keep pancakes warm: place on an oven safe dish and place in the oven (or toaster oven) on 250°.
Sweet Potato Breakfast Burrito
Hearty make ahead sweet potato breakfast burrito.
Ingredients
1

tbsp

coconut or olive oil

1

large shallot

minced

1

red bell pepper

diced

1

large sweet potato

diced

2

vegan sausages

about 1 cup chopped

1

can black beans

drained and rinsed, about 1 1/2 cup

2

cups

spinach or other leafy green

chopped

1

tsp

cumin powder

1

tsp

smoked paprika

1/2 - 1

tsp

salt

4

soft tortillas

flour or gluten-free tortillas
Instructions
Warm a skillet on medium heat, and add oil.

Add the shallots and peppers to sauté until soft.

Add in the sweet potatoes and a pinch of sea salt. Cover the pan and cook on medium-low heat, until the potatoes are fairly tender (about 15-20 minutes).

In the meantime chop up your gluten free vegan sausage. It should be about the same size as the diced potato.

Once the sweet potato is tender, add the sausage, and black beans.

Then stir in the cumin, smoked paprika, and salt.

Continue to cook for another 10 minutes, until the sweet potatoes are tender. Then stir in chopped spinach, and cook another 5 minutes.

Warm up your gluten-free vegan tortillas in a skillet & fill them. Wrap it in a burrito shape, then serve hot!
Chocolate Spinach Smoothie | Gluten Free Vegan Breakfast
I buy my cacao powder and cacao nibs from Thrive Market. As you see in the photo and video, this smoothie is pretty green. To hide the spinach more, use less of it 😉 This smoothie is also great as a dessert or sweet snack made with or without the spinach. For a morning pick me up, add some cold coffee or coffee beans to the blend.
Ingredients
1

frozen banana

1

cup

soy milk

1/2

tbsp

chia seeds

3

tbsp

raw cacao powder

1

tbsp

almond butter

plain

3

cup

spinach
Instructions
Instructions

Place the ingredients into a blender, and blend until creamy and smooth.

Top with cacao nibs for an extra crunch.