This simple recipes post was sponsored by my friends at Thrive Market, an online retailer of wholesome foods and natural products. I started working with Thrive Market nearly 2 years ago after becoming a fan and loyal customer. Prices are 25-50% lower than health food stores, and they deliver right to your door. I like that they give a free membership to a family in need when you purchase yours. Click here to get 25% off your next order, plus free shipping, and a free 30 day membership.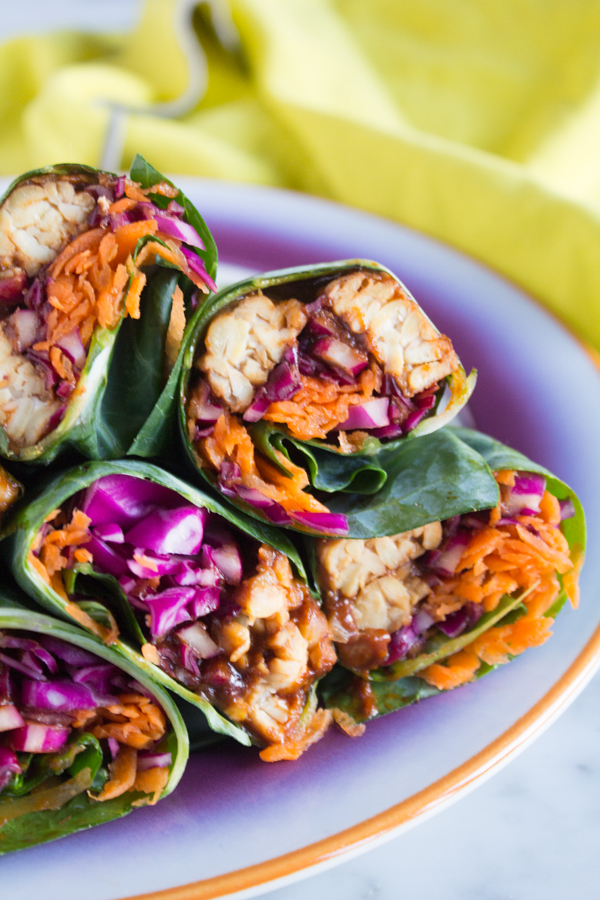 Following up on last week's easy vegan recipe post, I've raised the bar by creating 3 very delicious 5 ingredient vegan recipes. I admit, creating simple recipes using just 5 ingredients is not easy. I wanted to avoid store-bought sauces and blends, but also wanted to provide variety so the recipes are not boring. I happen to know a thing or two about creating these extremely simple recipes—I wrote an e-book a few years ago that is filled with 25 awesome recipes using 5 ingredients each. Check it out! 
This round up of 5 ingredient recipes includes 2 entrees (one that can be enjoyed as an appetizer), and a dessert. I cannot choose my favorite because they're all so stellar.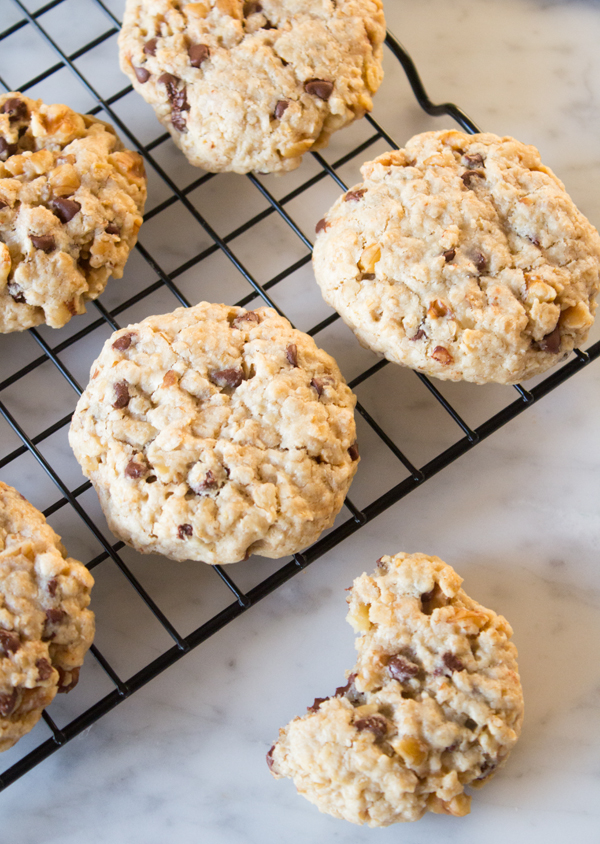 Obviously the concept of using 5 ingredients for a recipe is great for those who want to save time and money. But it's also great if you've got guests coming over and want to prepare a number of simple recipes that will still impress. Limiting yourself to 5 ingredients doesn't have to mean you'll compromise flavor or nutrition. Take for example the Sweet Potato Green Curry recipe: tender sweet potatoes, chickpeas, and collard greens cooked to perfection in a coconut green curry sauce. I mean… And the tahini cookies happen to be one of the most popular recipes on my blog, only this 5 ingredient version streamlines the original recipe, which features sweet potato and cinnamon. The collard wraps are absolutely delicious, and a great way to eat nutrient-dense collard greens raw. You can do a lot with just 5 ingredients! 
I hope you enjoy these recipes as much as I do. Please let me know what you think of them, and feel free to expand on the 5 ingredient vegan concept or make substitutions. For example, beets, carrots, and broccoli can be added to the curry, or tofu can be used in place of chickpeas. Have fun & bon appétit!
Thrive Market sells a number of the wholesome products that I used for these recipes. I have linked them on the Thrive Market website.
Barbecue Tempeh Collard Wraps | 5 Ingredient Vegan Simple Recipes
Another option for the collard leaves is to blanch them before using for the wraps. This will make the collard leaves easier to bend. However, I prefer the raw collards because they've got a nice fresh crunch, while the blanched ones tend to be chewier.
Ingredients
1

bottle of your favorite barbecue sauce

about 1 1/2 cups

1

package of tempeh

thinly sliced

1

carrot

shredded

1/4

red cabbage

very thinly sliced

6-8

large collard green leaves

bottom stem removed, and rib thinly sliced (see video for clarification)
Instructions
Place the barbecue sauce and tempeh slices in a sauce pan and stir well to coat.

Cover and simmer the tempeh in the sauce on low-medium heat for 20 minutes, or until tempeh is tender.

Fill a collard leaf with 2-3 slices of tempeh, and about 1/4 cup each of carrots and red cabbage.

Wrap it like a burrito, folding over the edges to make sure the filling does not come out.

Roll tightly, then complete with the remaining filling. Serve immediately, or later.
Sweet Potato Thai Green Curry | 5 Ingredient Vegan Simple Recipes
Ingredients
1

tbsp

coconut or grapeseed oil

oil doesn't count toward the 5 ingredients

3

tbsp

Thai green curry paste

buy it here

2

cups

cubed sweet potato

about 1 1/2-2 potatoes

1

can chickpeas

drained & rinsed (1 1/2 cups cooked chickpeas)

1

can full-fat coconut milk

buy it here

1/2

bunch collard greens

stems minced and leaves thinly sliced (keep them separate after chopping
Instructions
Warm the oil in a skillet, wok, or frying pan.

Add the curry paste, and stir to let it fry for 30 seconds.

Add the sweet potatoes, chickpeas, coconut milk, collard stems, and 1 1/2 cups water. Place a lid on the pan and bring it to a simmer on low-medium heat.

Cook for 15-20 minutes or until the sweet potatoes are tender.

Add the collard leaves and cook another 5 minutes.

Season to taste with salt or soy sauce then serve as is or over rice or noodles.
Chocolate Tahini Cookies | 5 Ingredient Vegan Simple Recipes
Instructions
Preheat oven to 350°

Stir together the tahini and maple syrup in a medium-sized mixing bowl.

Add the remaining ingredients, and stir well until you have a sticky batter.

Dampen your hands and form into flattened cookie shapes, about 3 tablespoons of batter per cookie.

Place the cookies onto a baking sheet lined with parchment paper.

Bake for 10-12 minutes, and cool before enjoying.
Save
Save