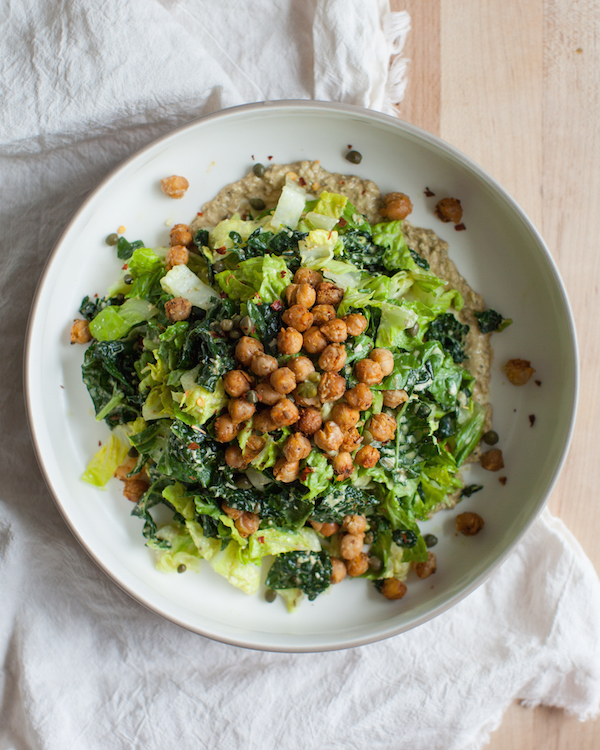 Want to start craving salad? Make these delicious vegan salads recipes. There is something for everyone on this list. I've even included some yummy and nutritious salads that have no lettuce or greens. These salads are perfect for everyday meals, side dishes, and for sharing at potlucks, holiday dinners, and cookouts. Let's dig in!
My husband calls me the Salad Queen because when I make even the most basic salad, it is delicious! No wonder salad is my favorite meal group. I eat an entree sized salad everyday, and I wouldn't have it any other way.
To make banging vegan salads you need:
Fresh ingredients. Whether it's a leafy green salad, a pasta salad, or a fruit salad, the main ingredients should be fresh and vibrant.
A delicious dressing. Dressing can be oil based or you can use a wholesome fat like avocado or tahini. The combination of acid, sweetness, and fat makes the best dressing.
Just a little technique. For instance, kale should ALWAYS be massaged in the dressing before tossing with other ingredients.
What makes a salad?
My definition of a salad is a dish made in part with raw ingredients––like greens, lettuce, herbs––and served cold or room temperature. A salad can compliment an entree, or it can be the main attraction! Salads can be made with or without lettuce––I'm looking at you, potato salad––and with any type of dressing.
I love salads that are hearty, colorful, and full of flavor. Kale makes the perfect hearty salad base for layering on other greens––like arugula, romaine, or spinach. Of course, I also like to add other vegetables like roasted sweet potato, roasted cauliflower, steamed beets, shredded carrots or cabbage, artichoke hearts or even fruit. To make it even heartier I almost always add some type of bean or lentil, and a whole grain.
Salad combinations are endless! Once you learn how to make them, you'll never tire of this wonderful food. Check out my post titled, How to Salad Amazing and Filling, for more salad making techniques.

Leafy Vegan Salads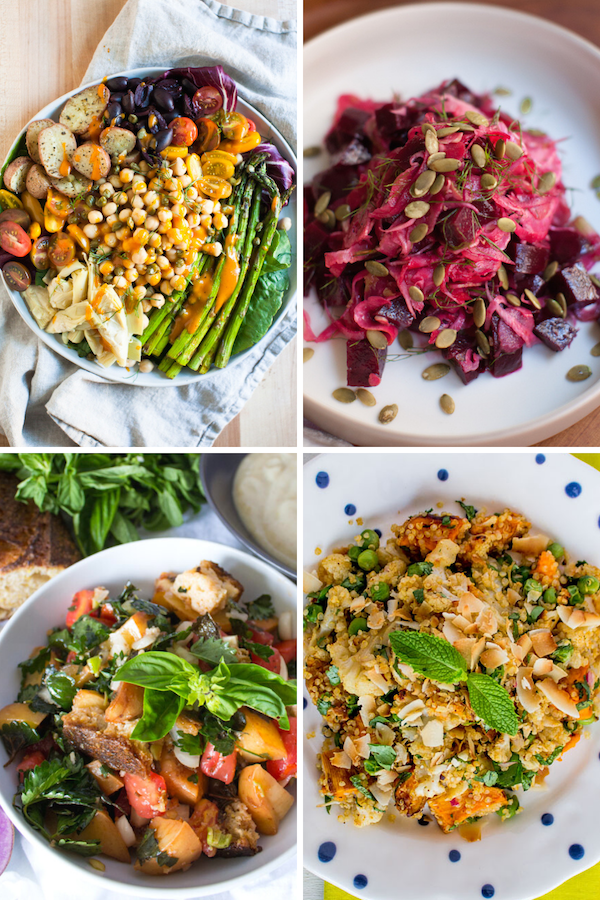 Veggie-ful Vegan Salads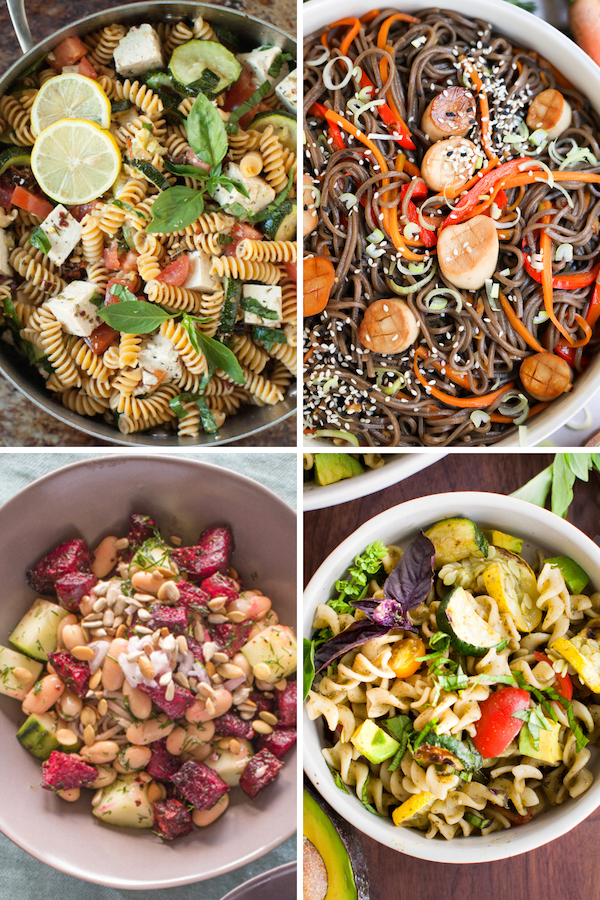 Pasta Salads (+ Noodles too)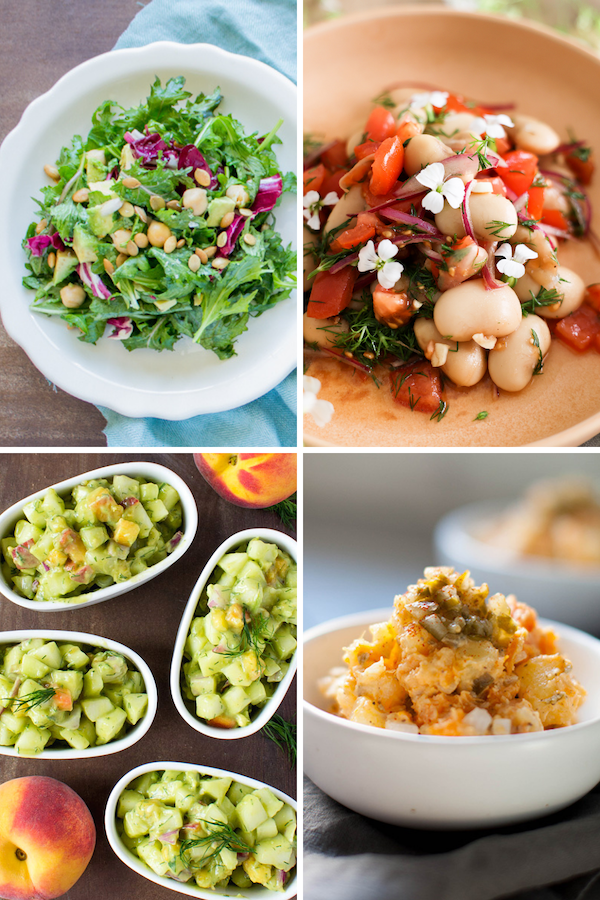 Side Salads