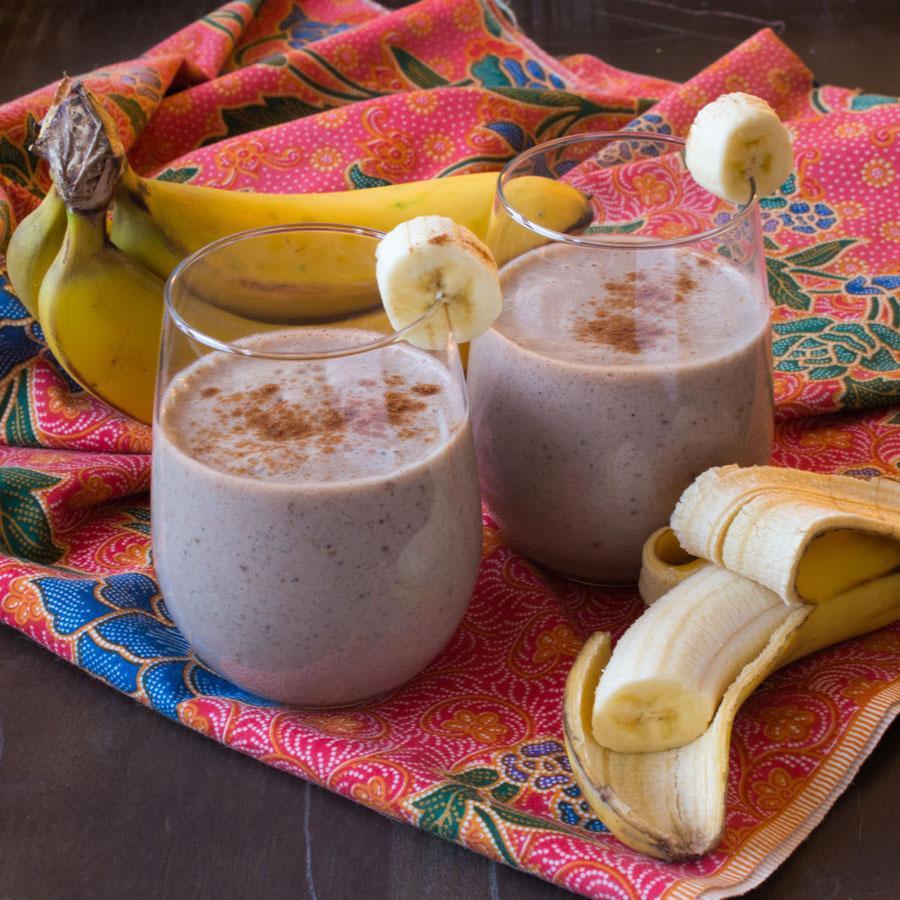 This sh*t is bananas, B.A.N.A.N.A.S! New York City is freezing cold right now. I haven't left the house in nearly 48 hours, and I don't want to leave any time soon. Not with that cold wind whipping around out there. Oh no! I was born in the south, and made for the tropics. I'd be happy living in a land of continual heat, humidity, and sunshine. I'd even settle for a rainy season over the bleak cold typical of the northeast. For now, I'll take the warm flavor of cardamom in this banana cardamom smoothie.
Last winter I took a trip down to Costa Rica to spend time with my friend who was teaching yoga in the jungle. Though I had spent a lot time in Costa Rica before, I had never been there during our winter. I could have kissed the ground when I stepped out of the airport. The air was warm, the trees were green, and the sky was blue. It was as though I was visiting another universe!
I wish I could have stayed in Costa Rica forever.
Instead of crying when it's cold and grey outside I've begun to transport myself to warmer locales by making tropical inspired recipes. Lately my favorite tropical teleportation treat is a banana cardamom smoothie. It takes about 3 minutes to make, and I close my eyes to imagine that I'm back in Costa Rica or Thailand or even Bali when I drink it. I even turn on Harry Belafonte's "Banana Boat Song" while I sip.
This smoothie is the perfect pick-me-up on a winter day in New York. And if you're lucky enough to be in the tropics or the southern hemisphere, try it with frozen banana for a refreshing mid-day treat.
How do you stay warm and cozy in winter? Any particularly warming recipes you like to make?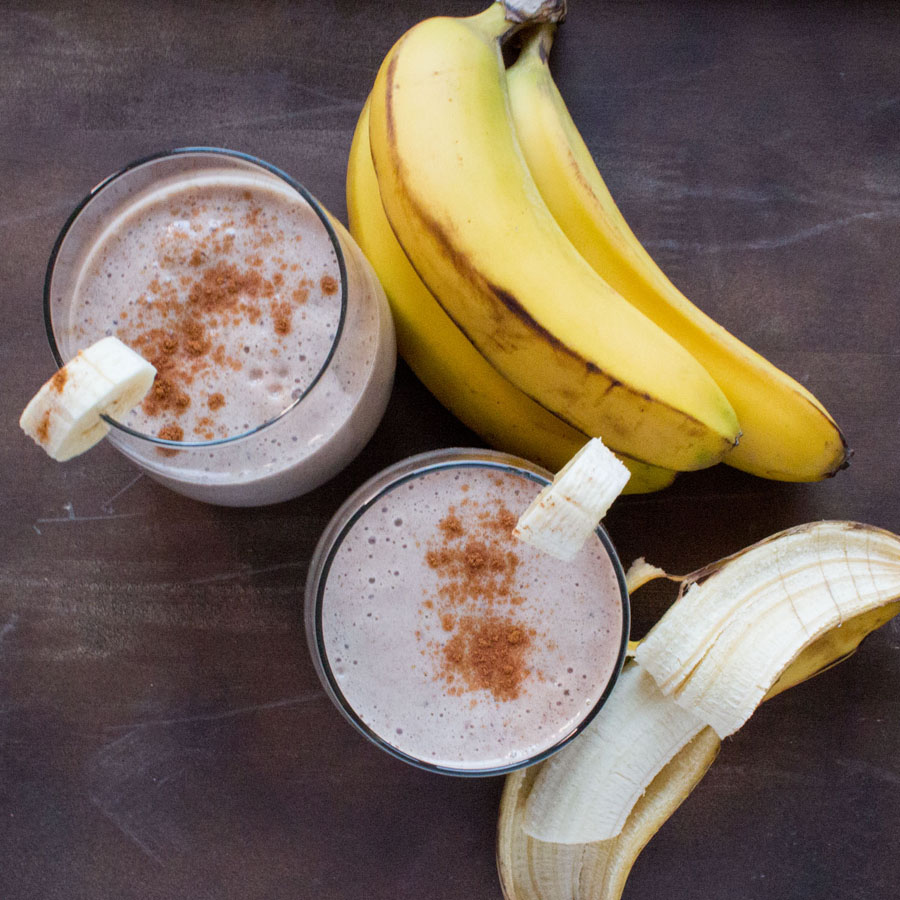 Banana Cardamom Smoothie
Throw some espresso beans in there to add a caffeine kick to this liquid goodness!
Ingredients
2

ripe bananas

fresh or frozen

1

cup

soy milk

or another non-dairy milk

1

cup

coconut milk

4

dates

pitted

1

tsp

cardamom seeds

1

tsp

cinnamon

1/4

tsp

nutmeg

1

tbsp

espresso beans

optional
Instructions
Place all of the ingredients into a high-speed blender and blend until smooth.