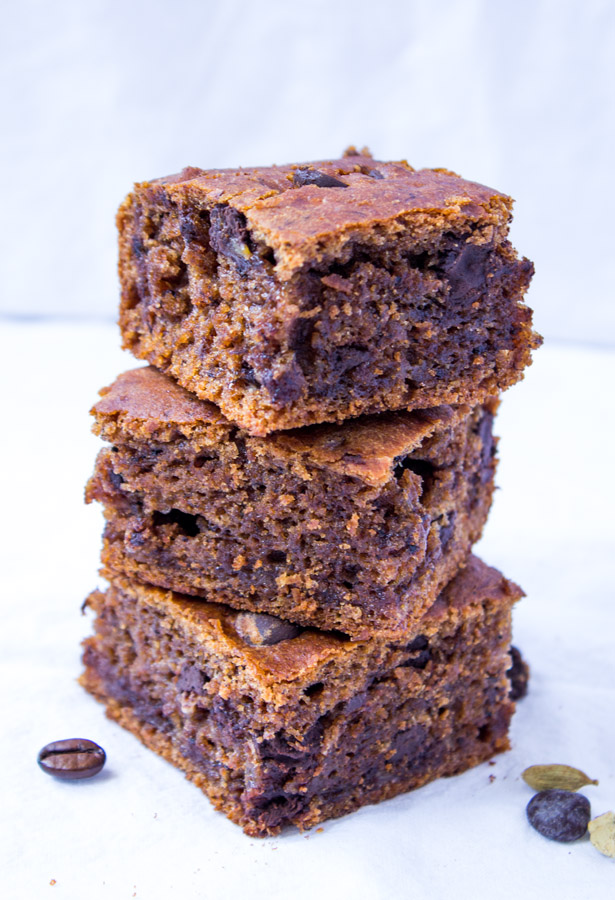 The discovery of sweet rice flour has changed my life! You might say that I'm slightly addicted…and proud of it, thank you very much.
This vegan banana mochi cake is just my latest jackpot win using this fantastic flour. When blended with a wheat based flour and baked into a cake or quick bread the result is heavenly. This cake is slightly chewy, super moist, substantial, and just plain delicious. I've had 6 taste testers so far who all agree!
Sweet rice flour is totally different than the rice flour, or brown rice flour, you may be familiar with for gluten-free baking. This flour is made using the same type of sweet glutinous rice that is used for traditionally made/pounded Japanese mochi (rice balls). Though it is described as "glutinous" rice, it doesn't actually contain any gluten. The term is a great descriptor for its stickiness and thickness. The most highly recommended brand of sweet rice flour in the US is Mochiko which can be found at Japanese grocery stores, some local stores, and online. I buy mine at a little Japanese grocer/deli in west Midtown called Dainobu. If you happen to live in NYC, check it out, and don't forget to stock up on their many varieties of mochi 🍡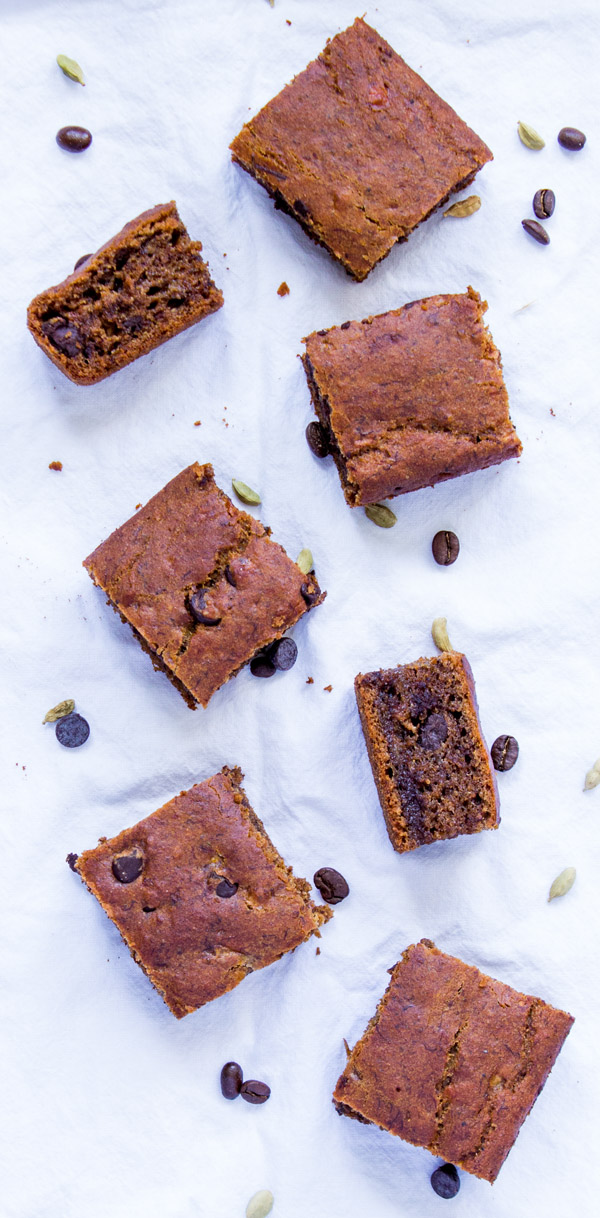 Vegan Banana Mochi Cake
I think the marriage of Japanese sweets with western desserts, like this cake, is incredibly exciting. I first discovered the combination in a dessert at a new vegan restaurant in Williamsburg, Brooklyn called My Kitchen in Brooklyn. The owner/chef, who is from Japan, makes a mochi cake similar to mine that is amazing. When I first tried it I didn't know how she was able to accomplish such a delightful texture. But after a little bit of research I discovered that the secret was Mochiko.
Now I'm addicted to this Banana Mochi Cake (I've got one in the oven right now!), and I can't wait to play around with other American desserts made with sweet rice flour. Next up will be brownies and pound cake. How ya like that?!
Have some tips for using sweet rice flour in baking? Let me know please! Also, after you've tried this recipe, please tell me how you like it. And I always love to see your photos posted to Instagram #sweetpotatosoul 😊
Banana Mochi Cake
If you ever don't have enough bananas, or not enough Mochiko, this recipe can be halved. I did it, and it's superb!
Ingredients
Dry
1 ¼

cup

whole spelt flour

or whole wheat pastry flour

1 ¼

cup

sweet rice flour

I use Mochiko brand

1 ½

tsp

baking soda

½

tsp

cinnamon

1

tsp

ground cardamom

¼

tsp

sea salt
Wet
2

tbsp

ground flax seed + ¼ cup water

blended together to thicken for at least 5 minutes

3

ripe bananas

mashed

½

cup

sugar

½

tbsp

instant espresso

2

tsp

vanilla

½

cup

coconut oil

¾

cup

unsweetened & unflavored non-dairy milk

I use organic Westsoy soy milk

½

cup

dark chocolate chips
Instructions
Preheat oven to 350° and grease a baking dish (around 8x8) with coconut oil.

In a large mixing bowl combine the dry ingredients and whisk well.

In another large mixing bowl combine the wet ingredients, not including the chocolate chips, and mix until smooth.

Pour the wet into the dry, and mix. Be careful not to over mix.

Fold in the chocolate chips, then pour the batter into the greased baking dish.

Bake for 40 minutes.

Allow it to cool for at least 15 minutes. I prefer this delicious cake when it has cooled completely.