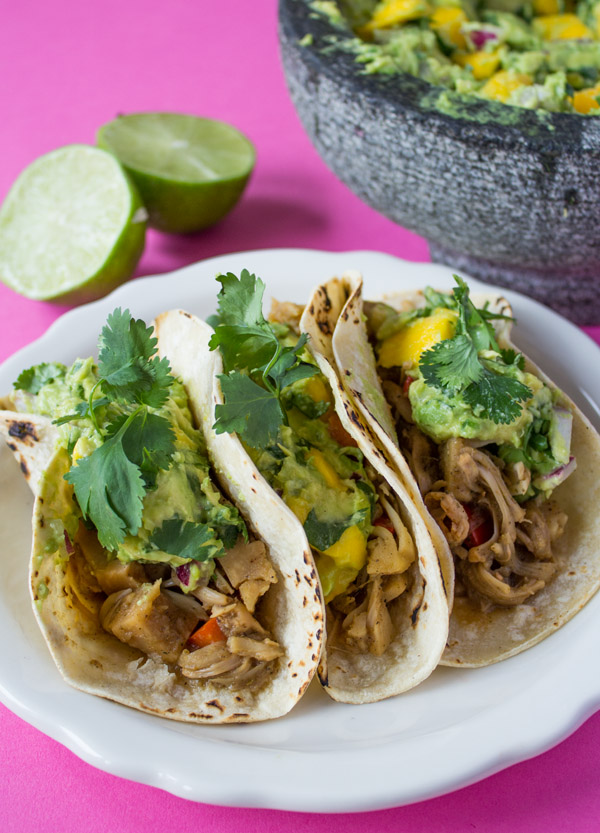 Damn. That's jackfruit! Double damn, for jerk jackfruit tacos! If you value the tasty things in life, I urge you to make this recipe today. Head to your nearest purveyor of southeast Asian or Caribbean foods, and stock up on tons of canned young green jackfruit. You are going to be eating a lot of it.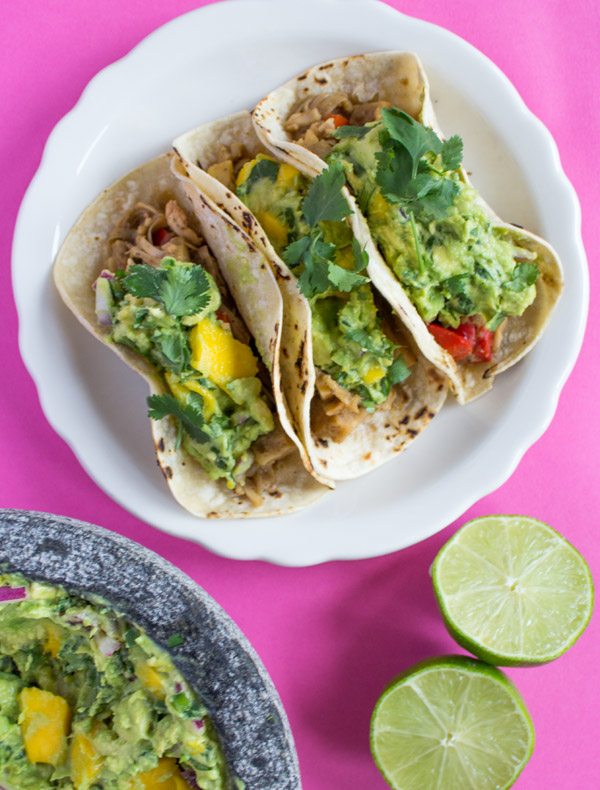 What is jackfruit?
Jackfruit is the world's largest fruit, and it may also be the most impressive. The mature fruit is sweet, custardy, and juicy, while the unripened fruit has the texture of chicken or pulled pork and a mild flavor that graciously takes on the characteristics of its marinade. I first had this incredible "meat substitute" at a restaurant in Ubud, Bali in 2011. Though the label said "vegan" and claimed the curry dish was made with mysterious jackfruit, I had to double check with the waiter to make sure they hadn't mistakenly served me chicken!
Turns out jackfruit has been used as a sort of meat substitute in tropical locales forever. Only now is it becoming the next big thing in the vegan community in the US. Still, years after I tried jackfruit in far away Indonesia, it is still difficult to find here in Manhattan. Well, it was difficult until I discovered that one of the grocery stores in Harlem sells an insane variety of Caribbean products, canned young green jackfruit included.
Jerk jackfruit tacos
These jerk jackfruit tacos topped with mango guacamole are delicious! They're meaty and filling, with the perfect combination of spiciness and coolness from the guacamole. If you want to impress someone with vegan food, these should be on the menu. Unlike tempeh and tofu, everyone likes jackfruit, making it an especially ideal ingredient for skeptical vegan eaters. This stuff is truly magical! Now that I've finally shared one jackfruit recipe, I plan on sharing many many more 😉 
Jerk Jackfruit Tacos
The jerk sauce recipe was adapted from Bryant Terry's Jerk Tempeh recipe in his fabulous cookbook. If you would rather not make your own jerk sauce, feel free to purchase a pre-made one. There are so many varieties! If you cannot find jackfruit in your area, try searching online. I love this mango guacamole so much. I've also used it on this blog on top of these lentil tacos, and in this hearty salad.
Ingredients
2 20-

oz

cans of young green jackfruit in brine

do not use jackfruit in syrup for this

2

small red bell peppers

chopped

1

cup

yellow onion

chopped

3

green onions

white parts, chopped

3

garlic cloves

chopped (I forgot to add this in the video, and it was just as fantastic without)

1

habanero chili

1/2 if you like it less spicy, OR 1/2 Thai chili

2

tsp

ginger

minced

3

tbsp

lime juice

1

tbsp

apple cider vinegar

6

tbsp

shoyu

2

tsp

maple syrup

or agave or coconut nectar

1

tsp

ground allspice

pinch

of nutmeg

1

tbsp

fresh thyme

I only had Italian seasoning the last time I made this, and it was perfect

1

tbsp

black pepper

1

vegetable bouillon cube + 1 ½ cups water

or 1 1/2 cups vegetable stock

8

corn tortillas

warmed before serving

mango guacamole

2

ripe avocados

cubed

1 ½

cup

ripe mango

cubed

¼

cup

red onion

diced

½

cup

cilantro

chopped

juice of 2 limes

½

tsp

sea salt
Instructions
Drain the jackfruit in a colander.

In a wide bowl, use a fork to pull the fibers apart. The jackfruit should have a texture reminiscent of pulled chicken.

Place the jackfruit and chopped red pepper in a large pot or skillet with a lid, and set aside.

Place the sauce ingredients (onion to bouillon) in a blender, and blend until it has become a smooth liquid.

Pour the sauce over the jackfruit, and stir to coat.

Place the pot on the stove, and bring contents to a simmer. Reduce heat to medium-low, cover the pot, and cook for 30 minutes.

While the jerk jackfruit is cooking, make your mango guacamole.

Place the guacamole ingredients in a mortar and pestle (or bowl and fork) and mash until your desired texture is reached. I like mine with some chunks in it. Set aside.

Serve the jerk jackfruit inside of warmed corn tortillas and topped with mango guacamole.