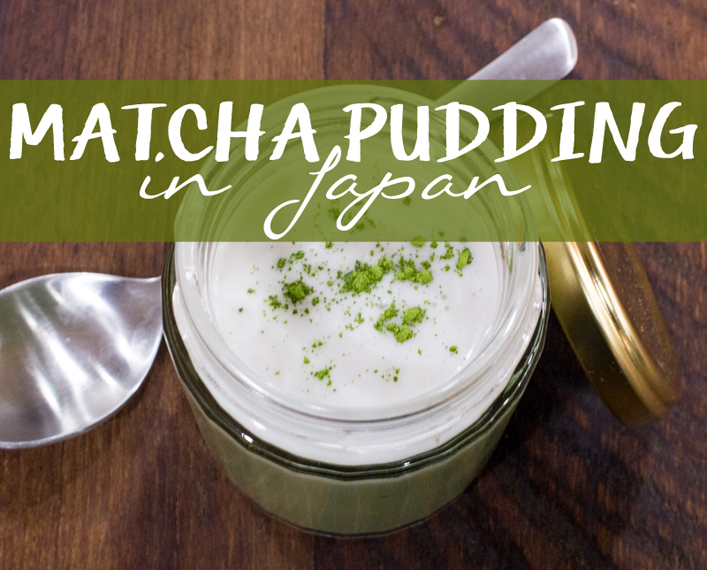 I'm not in Tokyo now, but I was back in February, and I miss it so much. While I was there––actually my last day in town––I had the pleasure of filming a cooking video with another Youtuber, Ryoya of Peaceful Cuisine. As you'll see in the video, we made matcha pudding in Tokyo!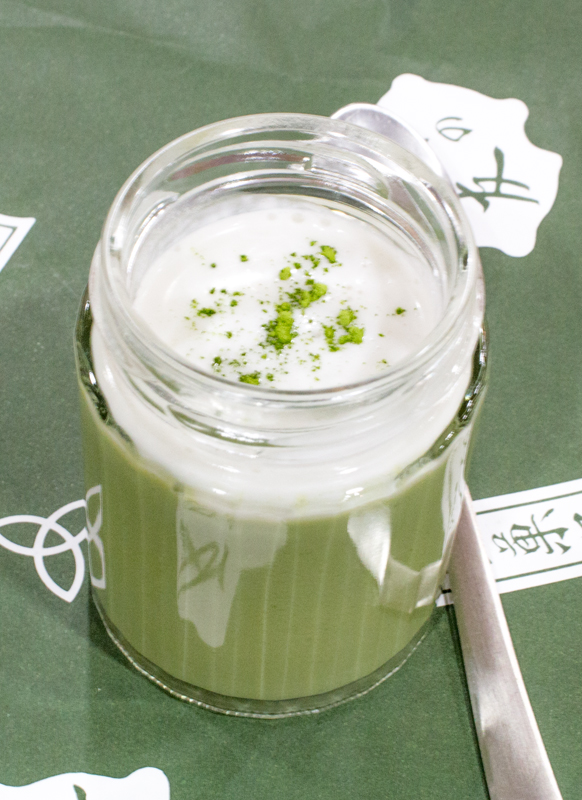 Ryoya and I were hooked up by Tastemade, our content network. His channel has been around for as long as mine has, but he's amassed a more impressive following, and has hundreds of delicious and easy-to-follow english language videos. Spending time in the Videlicious kitchen with him was one of the highlights of my trip. We laughed a lot, and I repeatedly embarrassed myself with my poor pronunciation of his name, and Japanese words. Oh, and we ate a lot to mochi…at least I did.
Ryoya's friend, and fellow YT creator, Ayano was also there. Check out her channel too. And for even more Japanese kitchen fun, make sure to subscribe to the Videlicious channel. My my my, there's a lot of cooking going on in the world. So without further ado, I present to you Ryoya's matcha pudding recipe. Enjoy!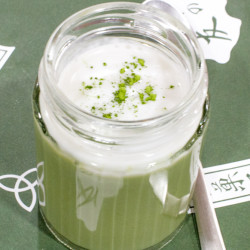 Matcha Pudding
You can find matcha powder online at iherb.com, which I mentioned in the video. To save $5-$10 off of your purchase use my discount/affiliate code GRS568
Ingredients
1/3

cup

80g maple syrup

2 - 3

tsp

matcha powder

2

tsp

tapioca starch

or arrowroot, or organic cornstarch

1

tsp

agar powder

2

cups

480g soy milk

Coconut Cream

1/3

cup

80g coconut milk

1

tbsp

maple syrup
Instructions
In a small sauce pan add the maple syrup, matcha powder, tapioca, and agar. Whisk to combine.

Pour the soy milk into the pan, then set it on the stove on medium heat.

Stir well, and often as you bring the mixture to a soft boil.

Pour the mixture into small jars, or into a larger glass container.

Set in the refrigerator to cool for at least 1 hour (also great overnight).

While the pudding is cooling and thickening in the refrigerator, make your coconut cream.

Simply stir the coconut cream and maple syrup together in a small bowl. You can also achieve a more airy whipped texture by using a hand mixer.

Once the matcha pudding is ready, remove from the refrigerator and top with the coconut cream.

Enjoy!
Like this matcha pudding recipe? Comment below!