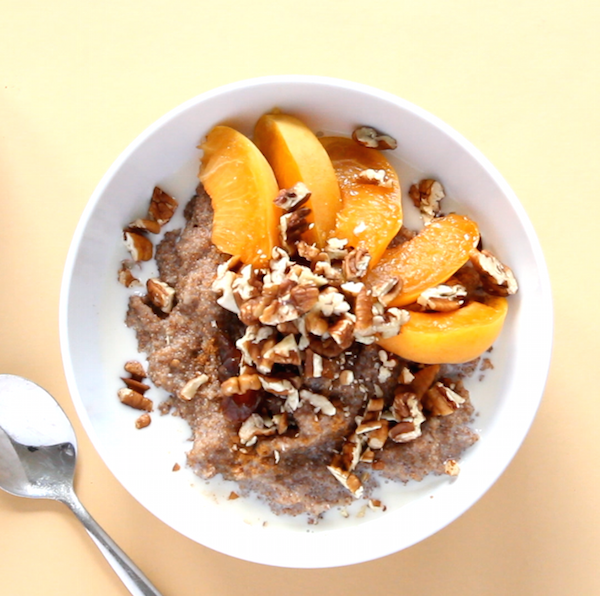 Hey kids! I'm sure you know that breakfast is the most important meal of the day. But I get it. Who has time to make a fancy meal first thing in the morning, in your dorm room, before class? Ain't nobody got time for that! That's okay, I've got you covered with some fast and filling back to school breakfasts ideas 😉
Teff Porridge
This vegan teff porridge is creamy, nourishing, and delicious. It's reminiscent of cream of wheat, but way more flavorful. Look for the whole grain teff from Bob's Red Mill or another brand.
Ingredients
¾ cup teff grain
2 ¼ cup water
½ - 1 cup non-dairy milk
1 tsp cinnamon
2 tbsp maple syrup (+ more to taste)
½ cup pecans, chopped
¼ cup chopped dates, raisins, chopped apricots, or any dried fruit
Fresh fruit, chopped
Instructions
In a sauce pan lightly toast the teff grains for about 30 seconds.
Add the water, and bring to a boil. Reduce to a simmer––medium-low heat––and cook for 10 minutes, stirring occasionally.
Once the teff has thickened stir in the non-dairy milk, and continue to simmer. Cook with the lid ajar for 10 minutes longer.
Stir in the cinnamon and maple syrup. Add more to taste.
Serve with chopped nuts, dried fruit, and fresh fruit.