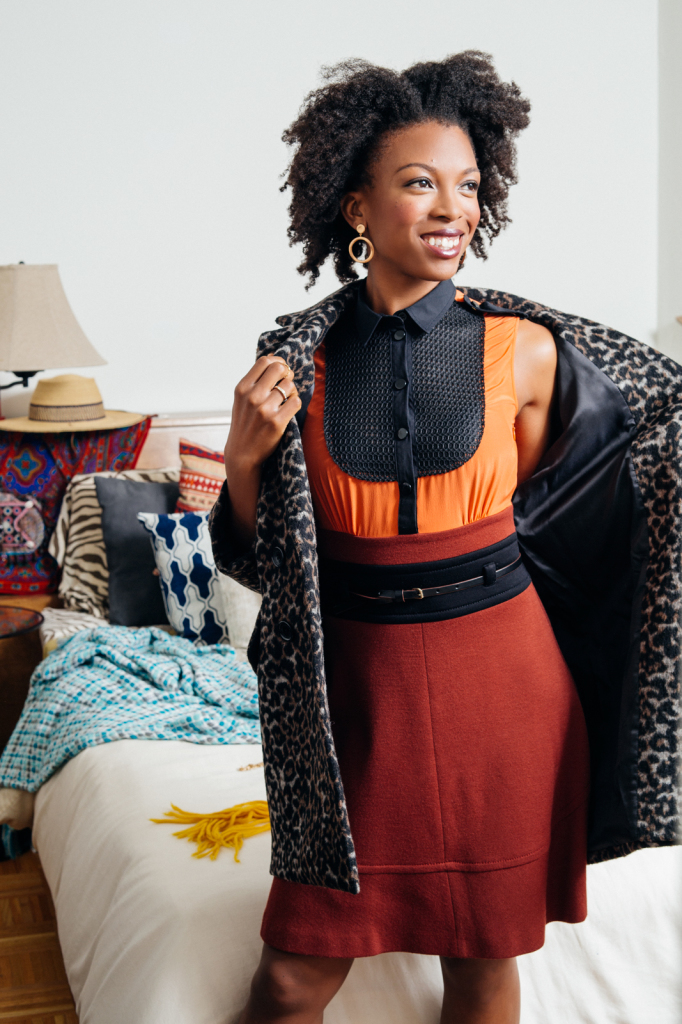 I've always loved vegan fashion! Along with food, dancing like a fool, and animals, clothes were one of my first loves. Nana and my mom would let me ramshackle their closets to play dress up every weekend. I'd drape myself in long dresses, and engulf my head and feet in fancy hats and high heeled shoes. Then I'd get them to sit and watch as I presented my one-model-only fashion show.
My aunt Anna had boxes of fashion magazines in her room. I'd flip through pages and pages admiring the colors, shapes, and textures of the glamorous garments. Anna ALSO had about 10 boxes of sewing stuff––thread, fabric, buttons, and zippers––and I loved to pick through it for hours.
Living in a house full of women made loving fashion easy, especially since Nana is the most fashionable grandma on earth! She sold clothing in Philadelphia for years before moving to Atlanta to do the same. Stories of how to pick the perfect size, and assess quality are never in short supply from Nana. She always maintains that how you look plays a huge part in how the world sees you, and what opportunities you are afforded. It's a deep assessment of the shallowness of the world, but one I have always lived by.
Also, growing up in a fashion forward family (even my dad loves great clothes) I learned to use clothing as a way to express myself. I've gone through so many diverse fashion phases. Everything from afro-centric au natural, to hoochie mama short-skirt lovin', to preppy, to yoga-lazy, to I-don't-care-about-fashion-anymore. I don't really know how I would assess my style these days. I know that I like black, interesting shapes, and a pop of color.
But I'm telling you all of this about fashion to get into how delighted and honored I was when Refinery 29 (R29) and TJMaxx reached out to me about doing a career and vegan fashion feature for the R29 website. I let the stylist put me in clothing I would never pick out myself, but that made me feel amazing! The whole experience gave me confidence to experiment more with what I wear, and to share my love of fashion (especially vegan fashion) with you.
These are a few of my favorite photos from the shoot/feature. Check out my interview and more photos on the R29 website!
And let me know if you'd like to see more vegan fashion on Sweet Potato Soul 😉