I'm excited to announce my cookbook, SWEET POTATO SOUL. Purchase your copy today at Amazon, Barnes & Noble, Books-A-Million, Indie Bound, or iBooks.  This Southern Sweet Potato Salad is not in the book, but it's a little taste of what's inside. Don't miss the video below!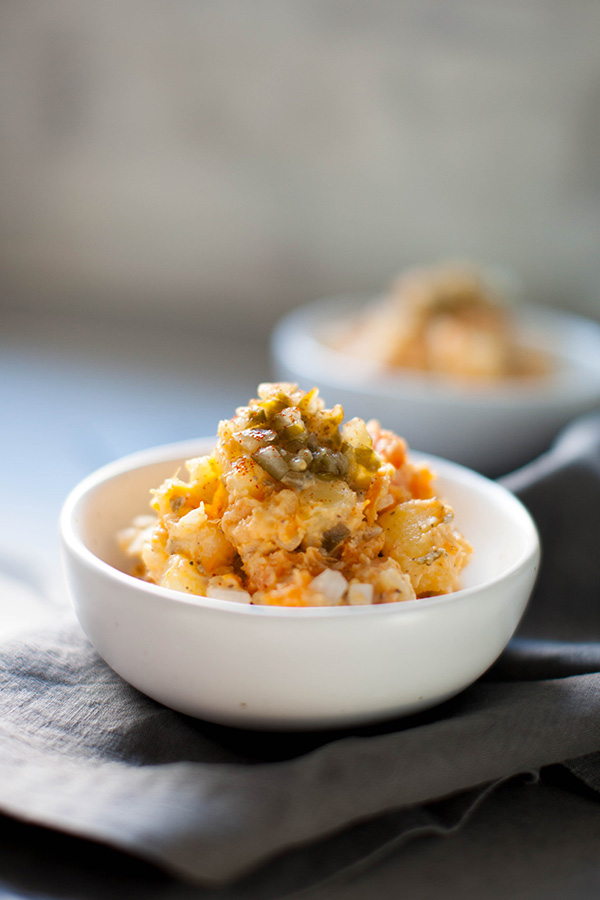 "Vegan food is soul food in its truest form. Soul food means to feed the soul. And, to me, your soul is your intent. If your intent is pure, you are pure." –Erykah Badu
Over the years I've noticed that the biggest barrier most people have to becoming vegan is their fear of no longer being able to enjoy the food of their family and culture. Usually they tell me that they couldn't live without their grandma's x, their mom's y, or their country's z. And I don't blame them. The food culture of my family has a strong influence on me, and makes me who I am.
Becoming vegan was the best and most influential decision of my life. I went from being a lost 24 year old, to someone who felt the pull of having purpose, passion, and a mission. But that first trip home as a vegan wasn't easy.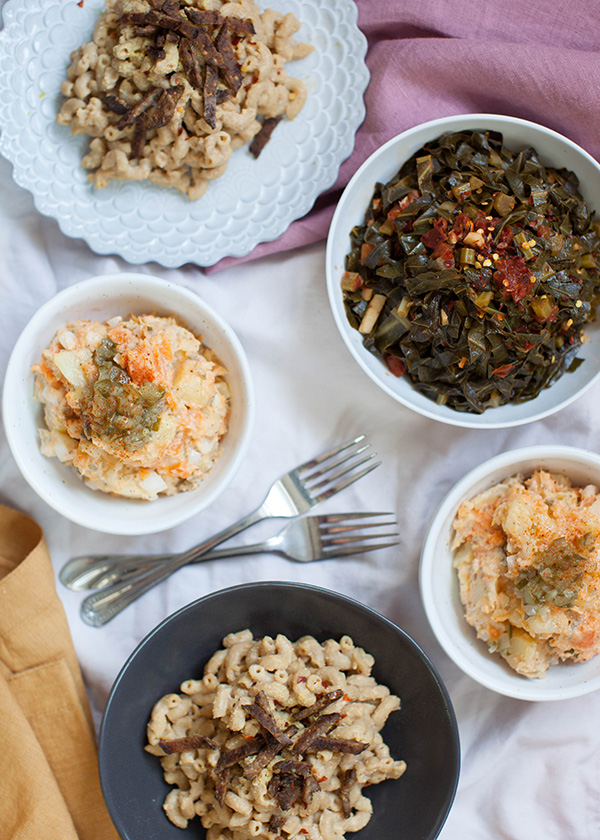 See, my Nana can cook, and my favorite foods have always come out of her kitchen. So, here I am, the only vegan at the dinner table… and the only person not able to enjoy the tastiest food. I didn't think twice about my commitment to veganism. I did realize that I didn't want to live without that soul food: sweet potato pie, filling, pound cake, cornbread, collard greens, etc…
So, I got to work turning soul food classics vegan so that my family and I could still enjoy the amazing food that makes us who we are. Now when I visit my family in Georgia we eat good, and it's all vegan!!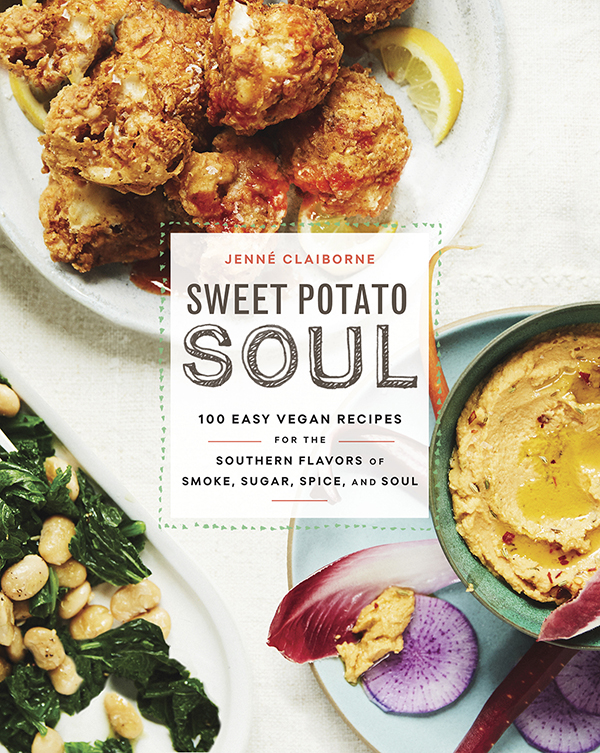 My Cookbook
Many of those recipes have never made their way onto the Sweet Potato Soul blog. Now I finally have the opportunity to share them with you in the form of a cookbook. The SWEET POTATO SOUL cookbook (published by Harmony Books, an imprint of Crown/Penguin Random House) is full of delicious, colorful, and creative vegan soul food recipes. My favorites include fried cauliflower "chicken", low country grits, and my Nana's sweet potato pie! I'm also in love with the potato salad recipe in the book, but today's sweet potato salad recipe is just as delicious and easy to make.
If you're in the mood for some good ol' fashioned comfort food, but without the harmful animal products, look no further. This sweet potato salad will knock your socks off!! I like to eat mine with smokey collard greens and mac and cheese. Watch the video below to see how I make 'em.
Where to order
Before we get to the recipes, I want to thank you for your support. You are a part of the Sweet Potato Soul family. Without you I would not have had the amazing opportunity to share my recipes with the world in the form of a legit cookbook. Thank you!!
Pre-order your copy today at Amazon, Barnes & Noble, Books-A-Million, Indie Bound, or iBooks. Let's make this a best-seller!!
Southern Sweet Potato Salad | Easy Vegan Soul Food
For the best texture I like using pre-cooked potatoes that have already cooled down to at least room temperature. Be careful not to overcook your potatoes. Boiling them for 20-30 minutes should suffice. When you stick a knife in them to test doneness, it should not slide through as easily as if you were making mashed potatoes. They should be slightly firm still. Once boiled, remove them from the heat, drain, and give them time to cool before peeling and using in the recipe.
Ingredients
2

sweet potatoes

boiled and cubed (see note above)

4

Yukon potatoes

boiled and cubed (see note above)

1/2

cup

vegan mayo

I use Just Mayo

1

teaspoon

celery seed

1/2 -1

teaspoon

salt

2

teaspoons

dijon mustard

6

tablespoons

dill relish

1/4

cup

white onions

diced
Instructions
Peel and cube the potatoes, then place them into a mixing bowl.

In another bowl combine the vegan mayo, celery seed, salt, mustard, dill relish, and onions and stir well.

Pour the mayo mix over the potatoes, and stir well to coat.

Season to taste with more salt if necessary.

Serve immediately OR set it in the fridge to let the flavors marry for at least one hour. Overnight is ideal!
Save