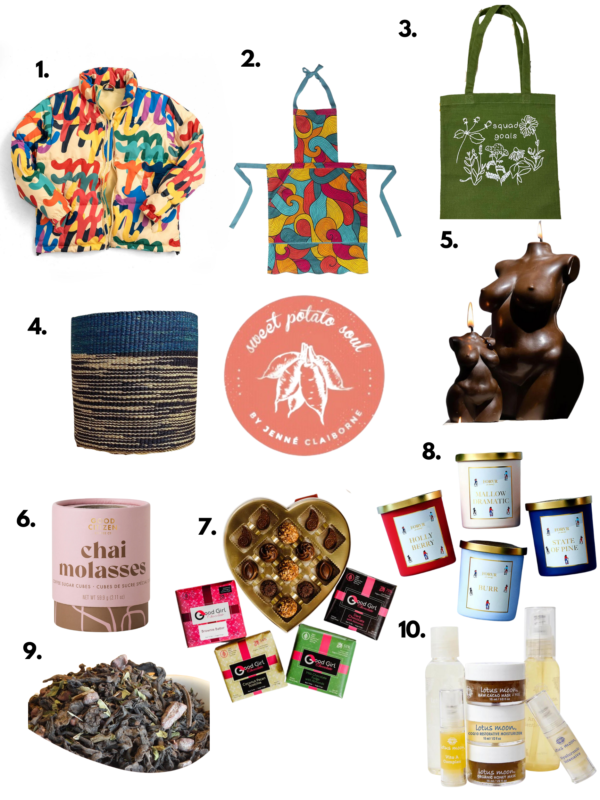 The holidays are here! And with the holidays comes the season of giving. This year, I'll be providing you with a few holiday gift guides to inspire your last-minute shopping sprees. The first this year is a black-owned businesses holiday gift guide!
Buying from black-owned businesses is important because our businesses usually have less funding and a tougher road to success. We're often overlooked as creators, so I'm creating this gift guide to amplify black businesses. Plus, these gifts are really great!
This bright and puffy winter jacket is the perfect gift for that someone you know who is always cold. Mifland goods are handmade and black-owned right here in Atlanta, GA.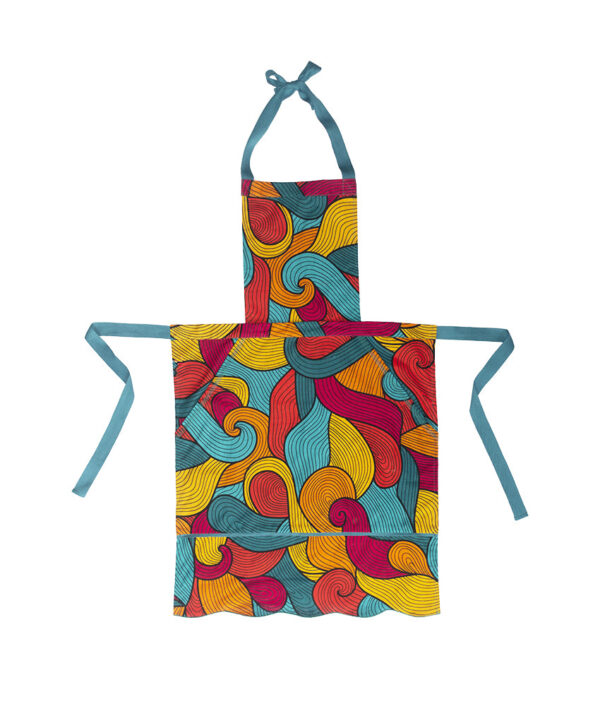 This Pom Pom Apron in Ricci will keep your clothes clean during all that holiday baking! Royal Harlem Jelly is a New York City-based mother-daughter business. They focus on African cultures, tradition, and art.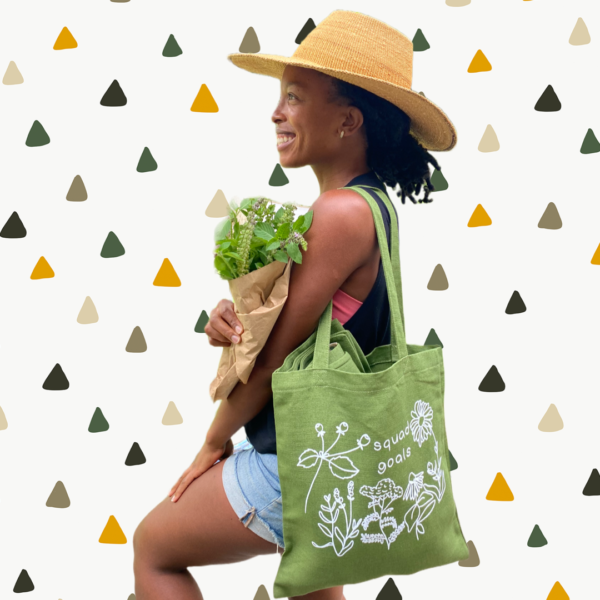 This hemp tote is perfect for toting around your garden supplies or as a reusable shopping bag for your holiday sprees. Owned by fellow Atlantan and friend, Bed Head Plant Nursery is the first black-owned medicinal herb garden in Atlanta.
I love using these floor storage baskets to store Baby J's toys in, or as a blanket basket for the living room. A great gift for anyone with kids, or who just loves storage and decorating with baskets! A A K S baskets are handcrafted in Ghana and each piece is unique.
Bodies are beautiful, and so are these candles! Eluwa caters to modern women to empower them through art.

Add these sugar cubes to your already-brewed coffee for the perfect warm morning pick-me-up. Brooklyn-based Peace + Riot brings African and Caribbean inspiration together for your home.
Small-batch, handmade vegan chocolates? Yes please!! Good Girl Chocolate is made by a doctor… so it has to be good for you!
These four delectable candles will cozy you right up after hitting the slopes! FORVR Mood is all about us black women being pampered–because we deserve it.
Mint chocolate tea is the perfect holiday flavor blend, making this a great gift for those tea lovers in your life. Owned by Lotus, Blvck Lotus Herbals is a US-based herbal tea company focused on healing through herbs.
Lotus Moon is the only skin care you need! Skin care and other care packages always make a great gift if you don't know what else to buy. Lotus Moon focuses on safely healing your skin using clean ingredients. Plus, the owner is another friend of mine!
Look for more gift guides in addition to this black-owned businesses holiday gift guide!