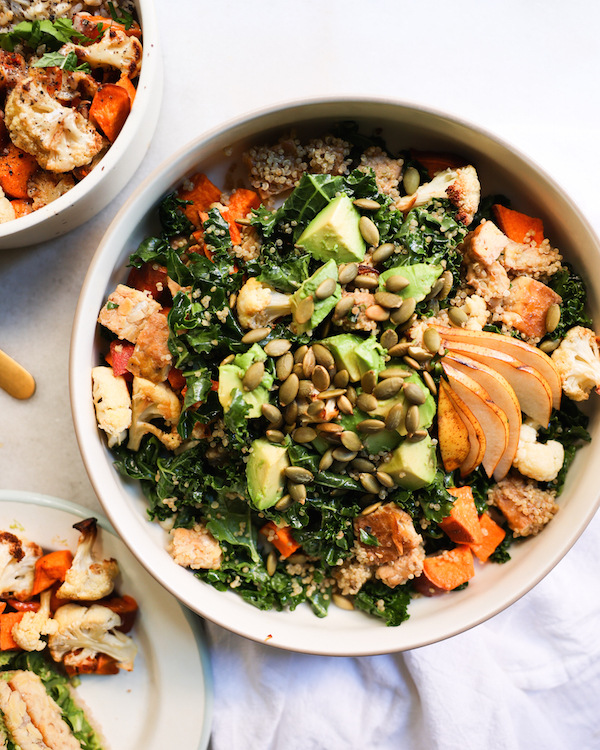 Can you meal prep in 1 hour? I certainly think so. With the right technique, easy vegan recipes, and efficient order meal prep becomes easy. Put on the right music or podcast, and it even becomes fun! For this week's fast vegan meal prep we've got a Moroccan-inspired Tagine and Maple Mustard Tempeh on the menu. I'll give you ideas for mixing and matching all of the recipes so you won't feel like you're eating the same thing everyday.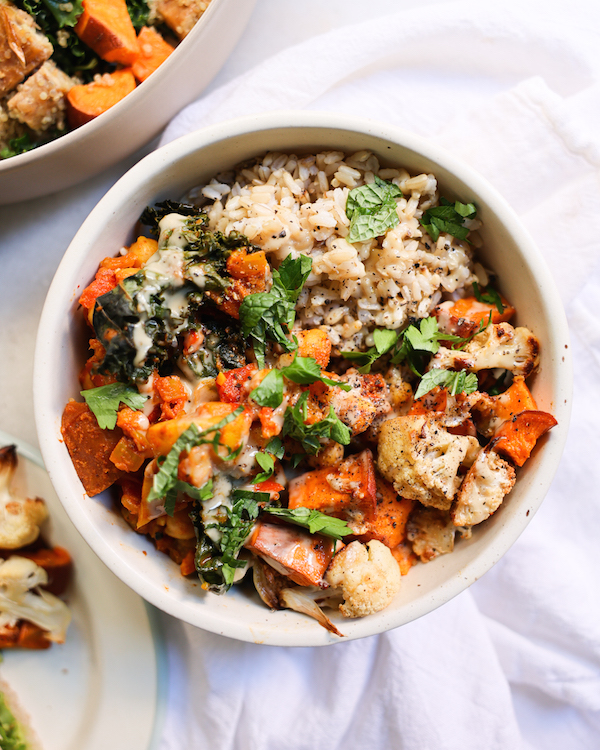 I send out a free weekly meal prep guide to my newsletter subscribers every week, and many of them will tell you that meal prepping is the best way to maintain a healthy vegan or plant-based lifestyle. This week's fast vegan meal prep is a great intro to meal prepping. I've included simple recipes that are delicious and filling. Depending on your household size and appetite you may need to double these recipes. Even if you are a household of one, you could double the recipes and freeze half of everything you make. I love being able to enjoy delicious food without having to cook!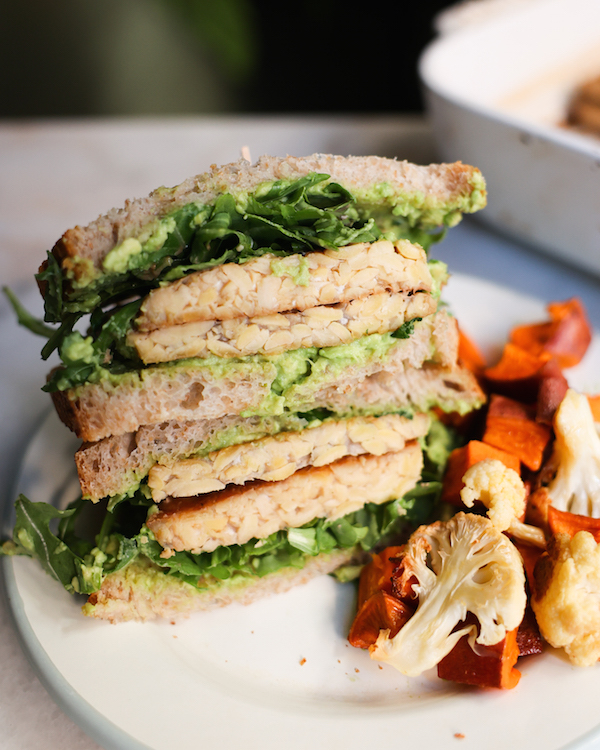 Here are some more tips for pulling off a fast vegan meal prep:
Measure all of your spices before beginning to cook a recipe. Since spices and aromatics go in first, they should be ready before you heat the pan.
Multitask as much as possible. If a dish requires fresh herbs for the garnish, or greens to go in at the end of cooking, prep those while the recipe is cooking.
Clean up as you go. That way you won't have a mound of dirty dishes around you while you cook. A neat cooking space makes for more efficient cooking…at least for me it does.
Use an Instant Pot as much as possible. I have two Instant Pots, and I love them because I can "set it and forget it". While my beans, my grains, or my curry (for example) is cooking, I'm working on the rest of the meal prep. In general, I love gadgets that save me time in the kitchen.
Invest in a food processor. If you aren't a fast chopper, then a food processor can save you so much time with prep. With a food processor you can also make homemade hummus, pesto, vegan cheese, or healthy vegan desserts––all great additions to your weekly meal plan.
If you are following my meal prep guides, I encourage you to cook in the order I've laid out on the PDF for maximum efficiency.
Check out the video below to see how I meal prep.
All of the recipes featured in this vegan meal prep have been featured on my blog before. Click here to open/download the PDF I've created. It also includes a shopping list. If you want to see the individual recipes on my blog, click the links in the recipe box below.
For more fast vegan meal prep guides make sure to sign up for my newsletter. I also have some here on the blog. And I have a YouTube vegan meal prep playlist! Enjoy 🙂
Fast Vegan Meal Prep | + Recipes & Shopping List
Download the full recipe PDF and meal prep guide
here
Ingredients
Brown Rice

Quinoa

Maple Mustard Tempeh

Moroccan-Inspired Tagine

Roasted Sweet Potatoes

Roasted Cauliflower
Instructions
Combo Ideas
Maple Mustard Tempeh Sandwich with avocado and arugula on sourdough

Tagine bowl with the Moroccan-inspired tagine, roasted vegetables, and rice

Massaged kale salad with Maple Mustard Tempeh, Roasted Veggies, and Quinoa.

Whole wheat wraps with Tempeh, kale, and Roasted Veggies.

Whole wheat wraps or pita with the Moroccan-inspired tagine, rice, and herbs