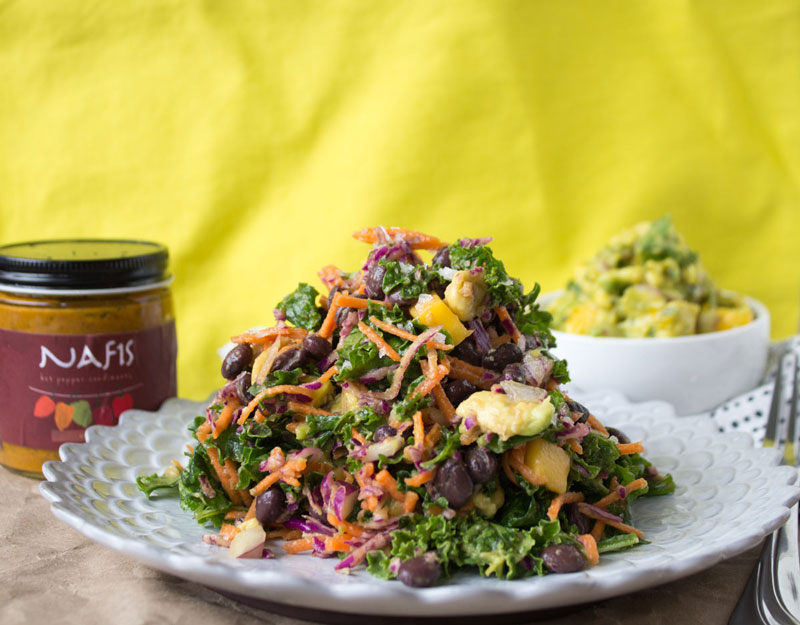 Memorial Day sure snuck up on me! It feels as though 2014 just started, but here we are nearly halfway through the year. Where does the time go?
I've taken a little time to look back at my 2014, and try to put it into perspective. I wish I could say that I lived every day to the fullest, but that is just not the case. I spent many days hunched up in front of my computer, stressed about getting projects done. The "live every day as though it's your last" mentality doesn't work for me when I'm planning for a goal I want to reach in the future.
Still, despite the hard work, stress, and occasional (…frequent?) confusion, my 2014 has been fantastic! I've spent valuable time with my best friends and family, I have traveled, I have accomplished goals, and I've made myself proud (not an easy feat). These last 6 months have taught me a lot about myself. That I want to be in total control over my life, but joy sometimes comes in the moments when I let go. I've learned to work with a team, which is not easy for this only kid who happens to be a control freak. I have started drinking coffee again…bad bad girl…I want to stop!
I've written a book, and created tons of yummy recipes. I have invested a lot of money into my business. (Ha! Check out my new gorgeous website!) I had my first guest appearance on a TV show, Our Hen House, and I also appeared on the Mainstreet Vegan Radio Show. And I have made friends with the most inspiring and beautiful souls.
Too often I can't put my situation into perspective, and I feel as though I've gotten nothing done. How often does this happen to you? Life slips by so fast, and we get caught up with the rat race, and miss the beautiful fruits of our actions. Don't miss your fruits. Enjoy them, make wine out of them, luxuriate in them, and carry them with you as you move forward in this super speedy life.
As we remember and honor fallen soldiers this Memorial Day, I challenge you to honor yourself, and remember the goodness you've manifested.
How do I make mango guacamole salad?
The Mango Guacamole Salad is the perfect Memorial Day Cookout/BBQ salad! It is colorful, full of flavor, easy to make, and spicy! It's the unofficial start of summer, so why not make it hot?
For this recipe I use Nafi's Hot Pepper Cumin sauce. Nafi's Hot Pepper Sauce is made locally here in NYC by Nafissatou Camara, using traditional recipes from her native Senegal. I recently met her at the Whole Foods on the Upper West Side, and as soon as I tried one of her sauces, my imagination started to run wild. The habanero sauces are incredibly versatile, and can add yummy complexity to so many dishes.
I've been adding it to my mango guacamole, which I turned into a salad for today's post. I plan on using the sauce for a curry and empanadas. I'm also planning on picking up more flavors next time I'm at Whole Foods! If you want to make this salad but cannot get your hands on any of Nafi's sauces, simply substitute the sauce with minced habanero or your favorite hot sauce. It'll be pleasantly spicy!
Mango Guacamole Salad
Ingredients
2

ripe avocados

cubed

1 ½

cup

ripe mango

cubed

¼

cup

red onion

diced

½

cup

cilantro

chopped

juice of 2 limes

½

tsp

sea salt

2

tsp

Nafis Cumin sauce or ¼-½ a habanero pepper

minced

4

leaves

of kale

4-6 cups torn into smaller pieces

2

carrots

shredded

2

cups

red cabbage

shredded

1

can black beans
Instructions
Place the avocado in a bowl, and mash slightly with the back of a fork. Add the mango, red onion, cilantro, lime juice, sea salt, and hot sauce mash into the avocado. Season to taste with a bit more sea salt and hot sauce if you like.

Place the torn kale into a large bowl, and add the guacamole. Massage it into the kale to tenderize the leaves. Then toss in the carrots and red cabbage. Massage it all together for a few seconds. Stir in the black beans.

Serve immediately, or let it marinate few a few hours before serving. It's yummy either way!
Happy Memorial Day!