Juicy, sweet, crunchy, and mouthwateringly delicious. All words to describe one of my favorite fruits, watermelon! This wonderful fruit is in-season and just waiting to be eaten by kids and adults alike. Baby J and I have definitely been getting our share in! But did you know you can cook with watermelon? These wonderful watermelon recipes are sure to refresh and hydrate you this summer!
Growing up in the south, watermelon was a refreshing treat on hot summer days. Biting into a slice of sweet, juicy seedless watermelon after running through the sprinkler and swimming for hours was the perfect snack for us. After our feet were sticky from the cool drips from the fruit, we'd run back through the sprinklers again to wash off. One reason I love watermelon is that it's so versatile–much more than you may think. It pairs perfectly with savory flavors, like balsamic vinegar and vegan feta cheese, and also with fresh herbs like mint. And don't forget the salted watermelon!
But isn't it just water?
Nope! A melon might be more than 90% water, but it's still loaded with nutrients in addition to the sweet flavor. It's low in calories and contains tons of vitamins and minerals like vitamin A and magnesium. A single serving contains nearly 15% of your total DV of vitamin C and since it is so high in water the fruit will keep you hydrated. Did you know that the rind is edible and healthy, too? It's super high in fiber and can be used in some really unique ways.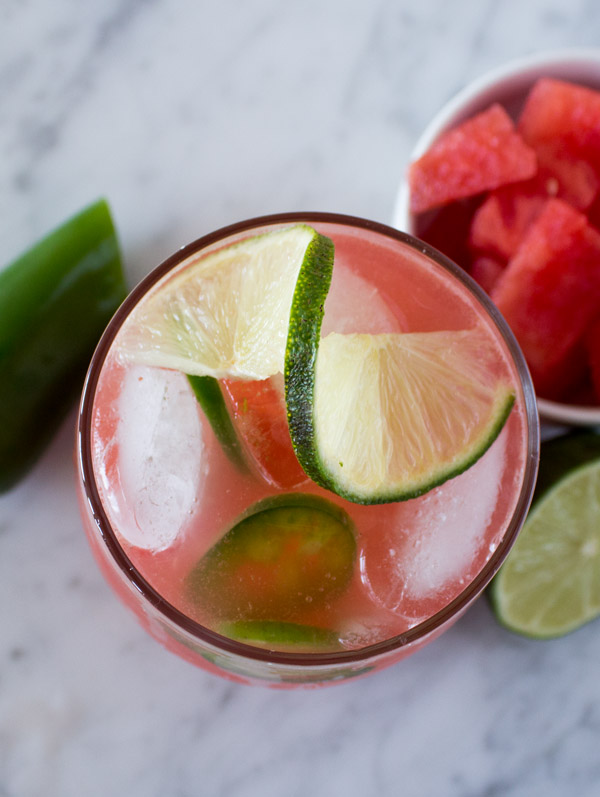 Cocktails used to intimidate me to make, but this one is so easy and hard to get wrong. As far as ingredients go, you can switch out the mezcal for your favorite tequila but I like the subtle smokiness to this Mexican liquor. I like to add a couple slices of jalapeño and some lime to balance the sweetness of the freshly blended watermelon.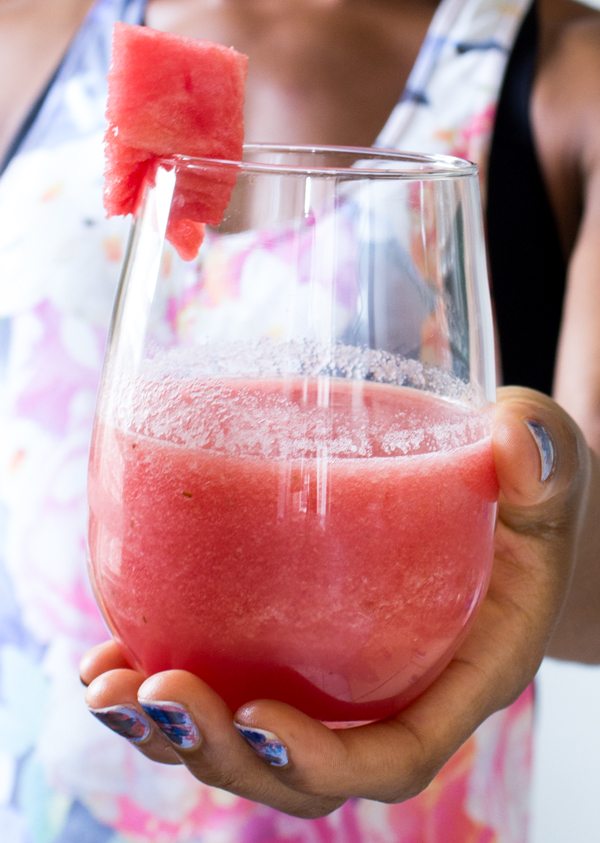 Similar to the margarita, this smoothie is a refreshing drink on a hot day. Plus, this might just be the easiest recipe you have ever made! Blend your melon together and voilà–watermelon smoothie.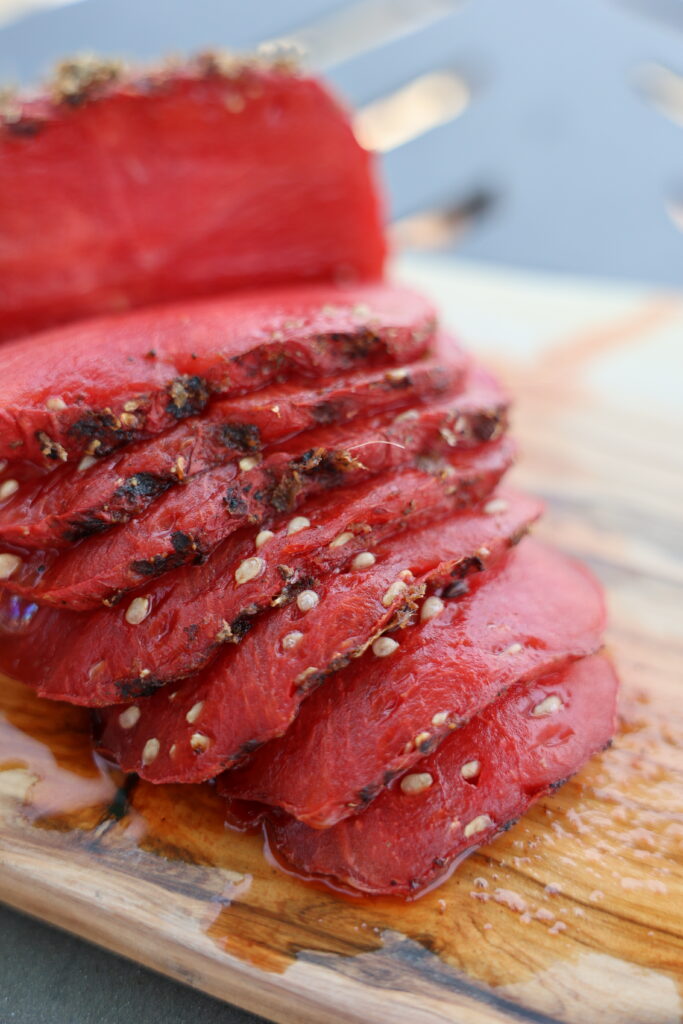 Hear me out before you stop reading. This recipe was inspired by a similar video Gaz Oakley did, but I used my jerk marinade and threw it on the grill. The result was a uniquely meaty and savory melon that would be perfect atop a vegan seafood salad. I had my best friend and my assistant try it; watch here for their reactions!
Speaking of grilling, this watermelon rind relish is incredible on grilled vegan hotdogs. It's a great way to reduce food waste and is simple to make with few ingredients.
This watermelon and peach salad has an amazing lime vinaigrette, served perfectly chilled on a hot day. The flavors meld together and adding pepitas will give it the crunchy texture you need.
Love these watermelon recipes? Leave a comment below and tell me your favorite way to eat watermelon!