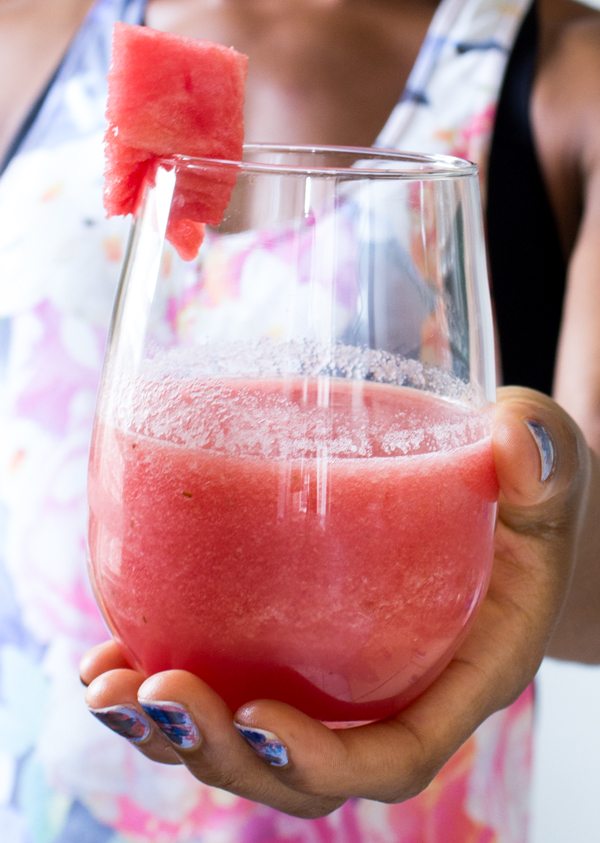 Watermelon smoothie, Manna bread toast with coconut oil and jam, beet green pesto pilaf, and colorful vegan sushi, OH, and let me not forget vegan ice cream! These are all the delicious goodies I ate this Wednesday. My whole food vegan diet keeps me nourished, energized, at my ideal weight, and satisfied at every meal. Yeah, it's pretty awesome 😉
These "What I Eat in a Day" videos are so popular on Youtube because they give us all ideas about what we can be incorporating into our diets, and how to make healthy eating easier and more fun. I too watch them all of the time for ideas! Hopefully you'll find this video helpful and entertaining. Thanks so much for watching! And please, don't forget to subscribe the my channel––new videos every Monday and Friday. xoxo
Watermelon Smoothie
This one is super duper easy! It's also a great way to use up watermelon that has a weird texture. If the texture is "peffy" – as my Nana calls it, freeze it before blending.
Ingredients
3

cups

watermelon

chopped

2

cups

Juan Canary melon

or any other kind, chopped
Instructions
Blend melon until smooth!
What are you eating these days?!