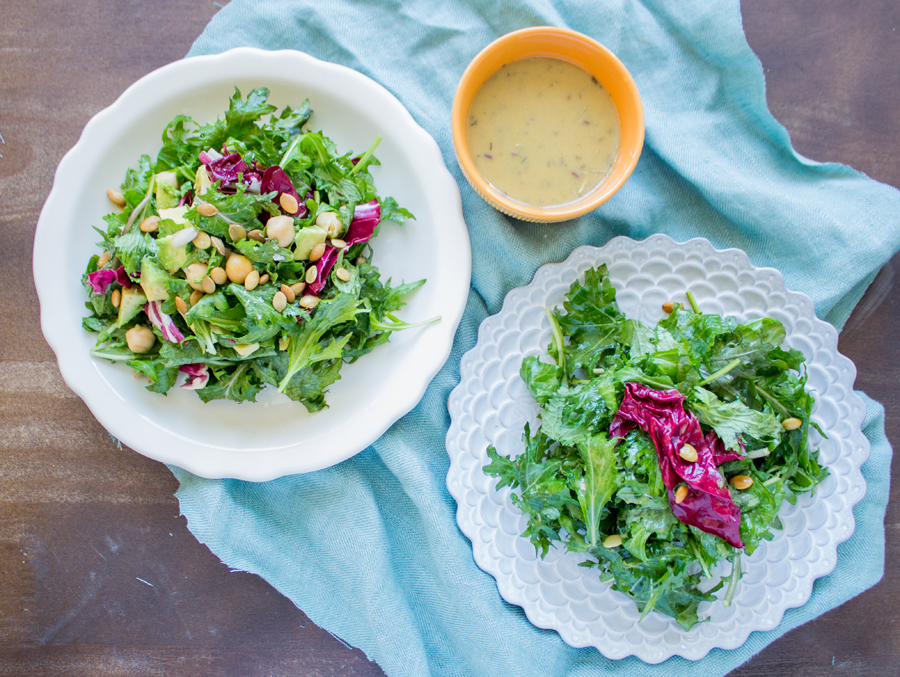 Spring is finally here!
Though I was away for much of winter (you GO girl!!), I did return to a cold and gloomy NYC. It actually snowed on the first day of spring, and wimpy ol' me wasn't at all happy to see the pretty white fluff. I missed the 70-80° weather of New Orleans and Atlanta. It's so hard for me to go from wearing flip flops and t-shirts in the sun, back to winter coats, gloves, and earmuffs. Listen, if I'm living in the tropics next winter, don't be surprised.
Finally, however, Spring is here! Warm weather in NYC brings out smiles, chirping birds, loud music, and plenty of hellos. It's as though overnight we all thaw out to reveal our warm hearts. It's a nice place. And what better way to welcome spring than with this Herbes de Provence dressing?!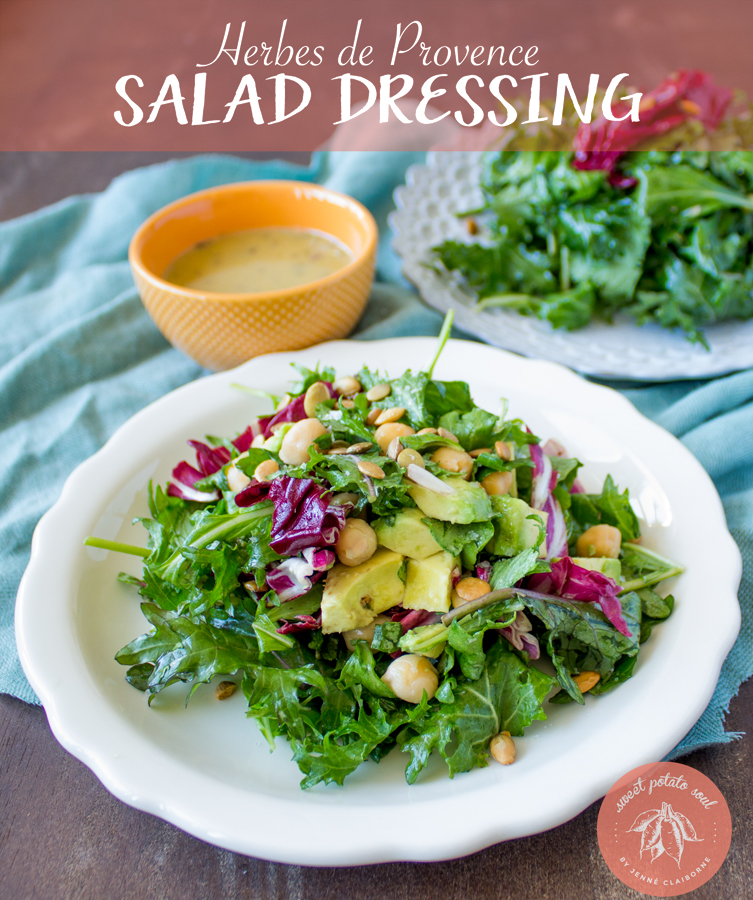 Local farmer's markets
One of the things I love the most about NYC in the warmer months are the farmer's markets (aka green markets). All year Maxx or I will trek down to Union Square to drop off our compost at the market. In the dead of winter we're only there to deposit food scraps into a frozen bin, but as soon as the spring harvest arrives we're taking home as much food as we brought. We fill our cart with greens, beets, tomatoes, fresh fruit, and herbs––plus plenty of things I've never seen, but am compelled to buy.
People buzz around the market like bees, and it feels as though I've got a little slice of heaven amongst the freshness of the farmer's market.
Despite the fact that it is indeed spring, the NYC market isn't in full swing just yet. That doesn't mean we can't start enjoying fresh green salads with tasty dressings, now does it?
I filmed this cooking video to show you how easy peezy it is to make your own fresh dressings at home, and to make a salad taste delicious. A lot of people tell me they want to start eating healthier, and my best advice would be to eat more greens! Eat salads, eat cooked greens, eat green soups, fall in love with pesto, and drink green juices and smoothies. Go freakin' green crazy!!
Why? Because greens are one of the healthiest things you can put into your body. They're loaded with vitamins and minerals, protein and fiber. Plus they're alkalizing, which means they support your body's healthy PH levels, which in turn supports overall health. Greens are energizing, nourishing, and delicious. If you think you don't like salads, give this one a try. If you still aren't a fan, there are still a ton of ways to get your greens and to be healthier!
Herbes de Provence
This herbes de provence vinaigrette and salad is simple, but I often turn this into a meal by adding avocado, legumes (beans or lentils), and grains (like farro, quinoa, or fresh croutons). It's delicious and so filling!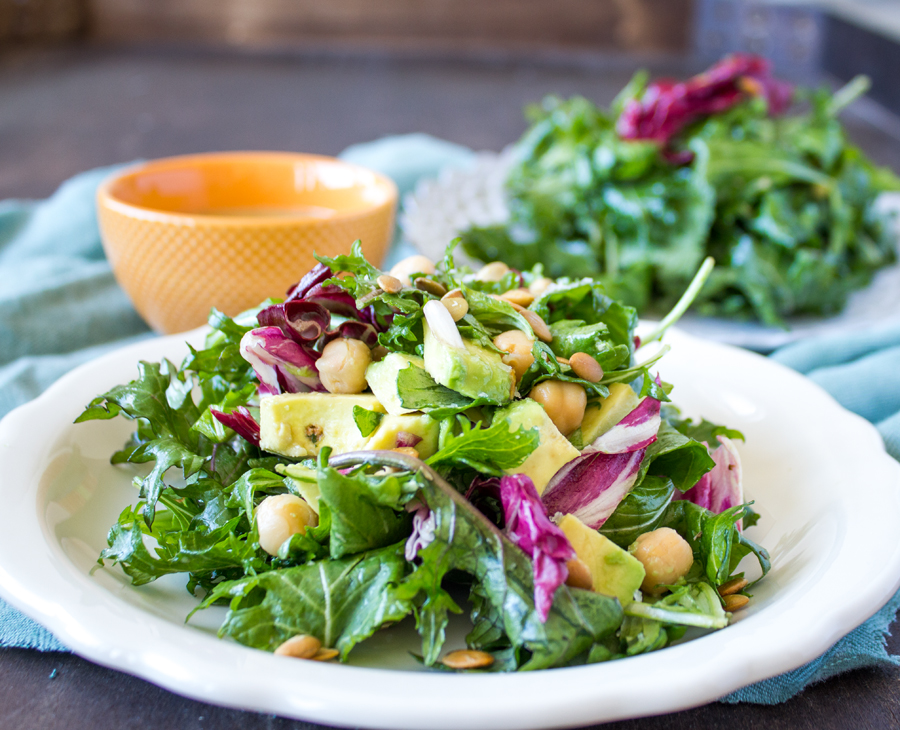 To spread the word about the goodness of greens I came up with a new hashtag for social media, #glorytogreens. So far I'm the only one using it, but I'd like for that to change.
Greens deserve mad respect because they're the foundation of a healthy and balanced diet. Like I said before, they are loaded with health supportive and healing nutrients, and incredibly versatile.
So, if your plan is to get healthy this spring start by increasing your consumption of greens. Why don't we support each other in this effort, eh? Post your best photos of greenilicious goodness on social media (any platform), and tag it #glorytogreens and #sweetpotatosoul Let's start supporting and encouraging each other to eat more greens, and be as healthy as we can!
#glorytogreens
Herbes de Provence Salad Dressing
double, triple, or quadruple the recipe if you want more to keep in your fridge 🙂 Serve this dressing over your favorite salad greens (baby kale, spinach, spring mix, etc)
Ingredients
2

tbsp

dijon mustard

1

tbsp

lemon juice

freshly squeezed

1

tsp

maple syrup

1/2

teaspoon

sea salt

1

tbsp

herbes de provence

1/4

cup

extra virgin olive oil
Instructions
Place the ingredients in a 10-12 oz jar and screw the lid on tightly.

Shake vigorously to emulsify the vinaigrette.

Serve over salad!