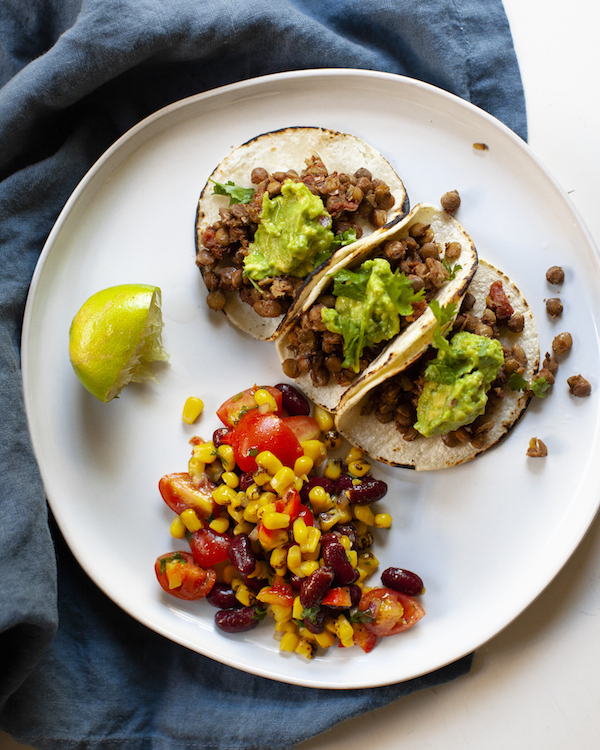 In my experience meal prepping leads to greater overall satisfaction with life. There's something so delicious about having food ready for you when you're hungry. No scrambling around the figure out what to eat, or ordering subpar delivery. Beautiful! We all know that the time you take to meal prep on a Sunday will save you time throughout the week, but I'm not one to spend my whole day meal prepping. Especially now that I have a baby, I can't spend all day in the kitchen, even if I wanted to. I've finally figured out how to quickly meal prep a bunch of meals that will last me all week. I call it easy meal prep for busy people!
The key to quick meal prepping is to 1. only bother with easy-to-make dishes, 2. supplement with a few pre-made items from the grocery store––nothing major, just things like pasta sauce, pasta, hummus, and possibly other sauces, and 3. don't make too many (if any) full meals during your meal prep. That way what you do make becomes more versatile, and can be paired in different combinations with the other things you make and items bought from the grocery store.
Below you'll find recipes to what I've been meal prepping these days, plus a breakdown of how you can mix-and-match them so that you don't get bored eating the same meal everyday. Download a PDF guide of my meal prep for busy people here! (shopping list included) This may be my first official "meal prep for busy people" on the blog, but I do have a few other easy meal prep guides: Buddha Bowl Inspired Meal Plan, Back to School Meal Plan, and Under $30 Meal Plan. I also have a full playlist on YouTube.