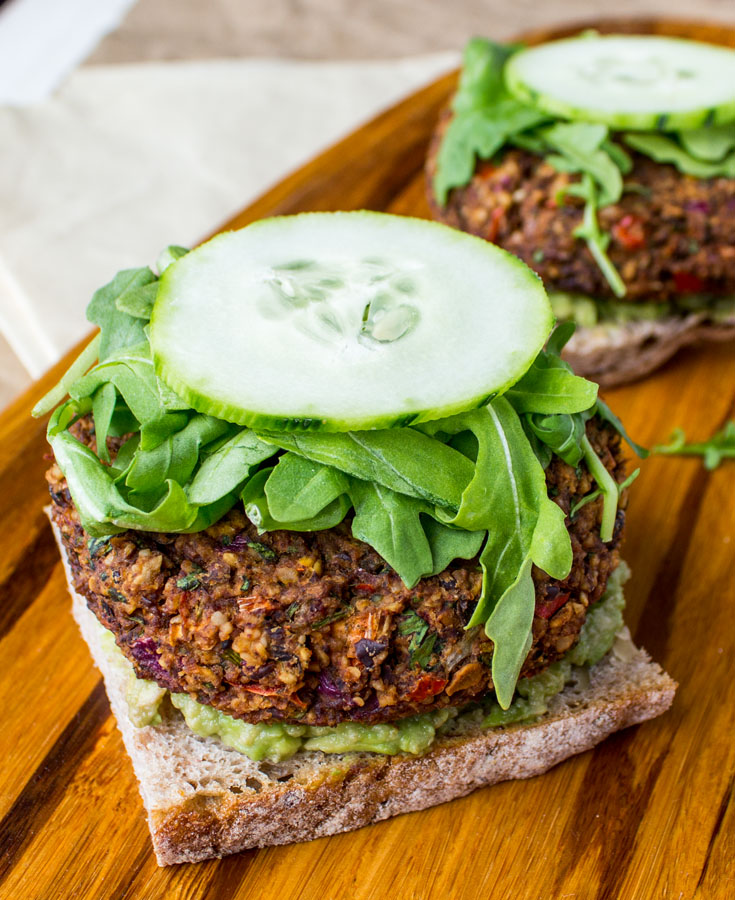 I recently rekindled my love of black bean burgers. Once you try this recipe you'll understand how it happened.
I began making black bean burgers a few years ago when I discovered Sarah B.'s black bean beauty burgers on My New Roots. I must have made that recipe 100 times before giving them up for more complicated burger pursuits (like my beet burgers). Almost a year passed without me making them once, when one day, armed with a bag of brazil nuts and hemp seeds, I was hit with a craving. I made a couple of variations to Sarah B.'s original flawless recipe to give it my own yummy touch, and voila! Now I can't get enough of these vegan patties.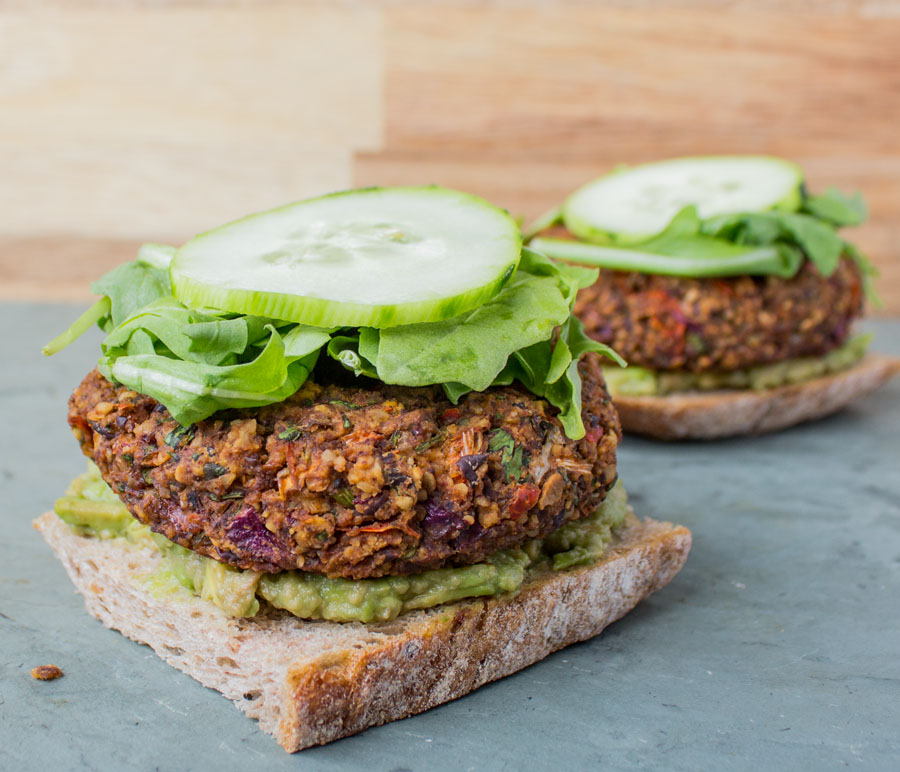 They're perfect for lunch, dinner, snack, even breakfast. They're also a perfect travel companion that will pack up easily and keep you full for hours, thanks to all that protein, fiber, and super nutritiousness. These bad boys also happen to be really easy to make, as long as  you have a food processor. Serve them with bread, in a leaf, or on their own.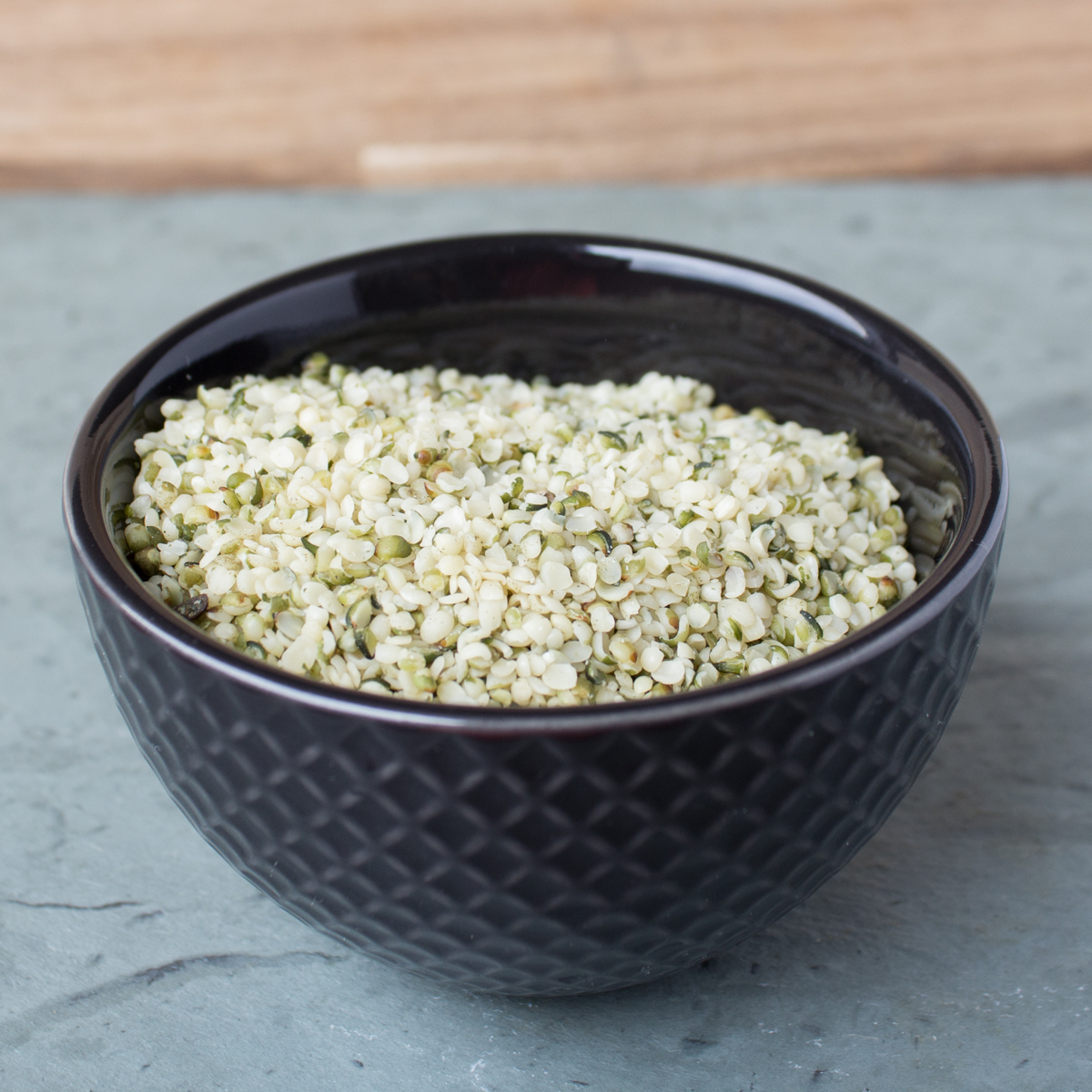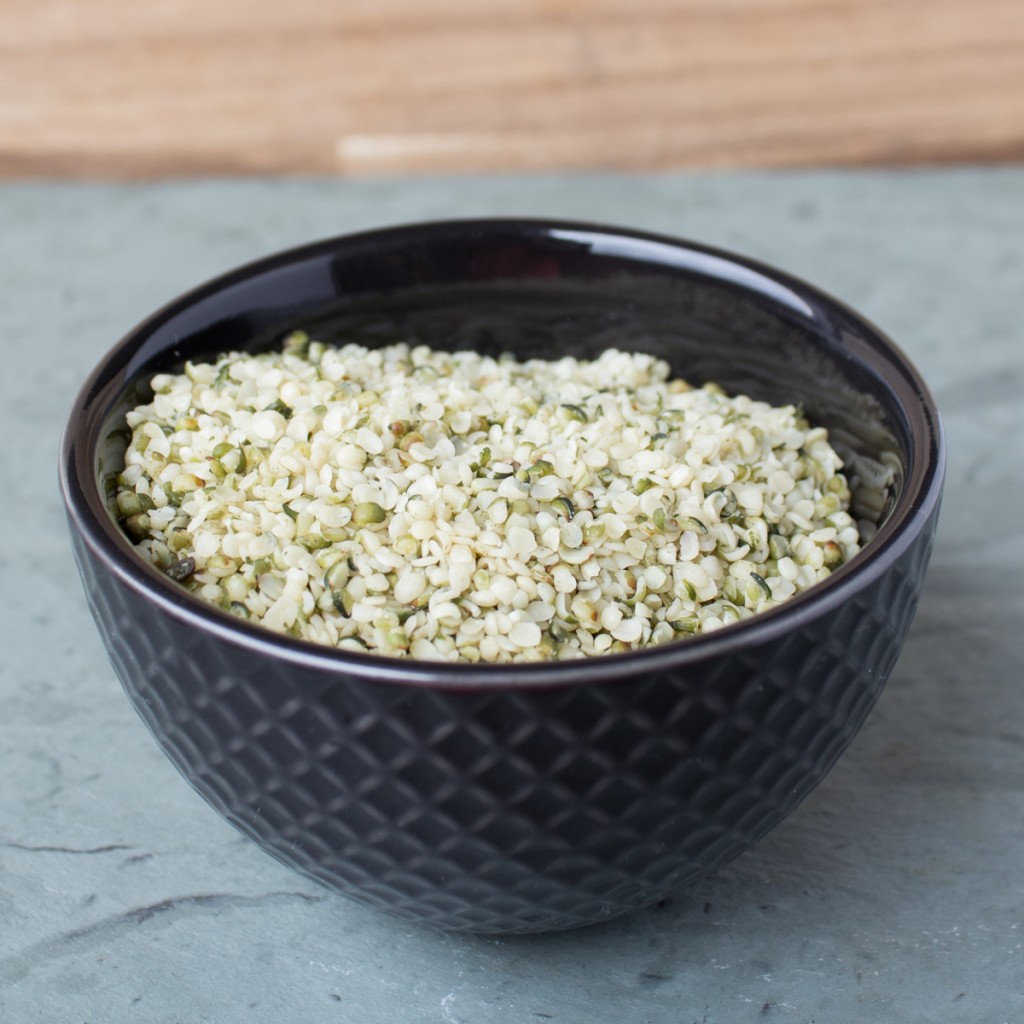 Before we move onto the recipe, let's talk a bit about the amazingly healthy ingredients!
First up, hemp seeds. Don't let their petite size fool you. These guys are packed with protein, fiber, minerals, vitamins, antioxidants, and omega-3 fatty acids. I often sprinkle them onto my DIY chocolate, salads, and raw bars. For this recipe I use hulled seeds. Hemp seeds still in the shell are also great, but I prefer to save them for snacking.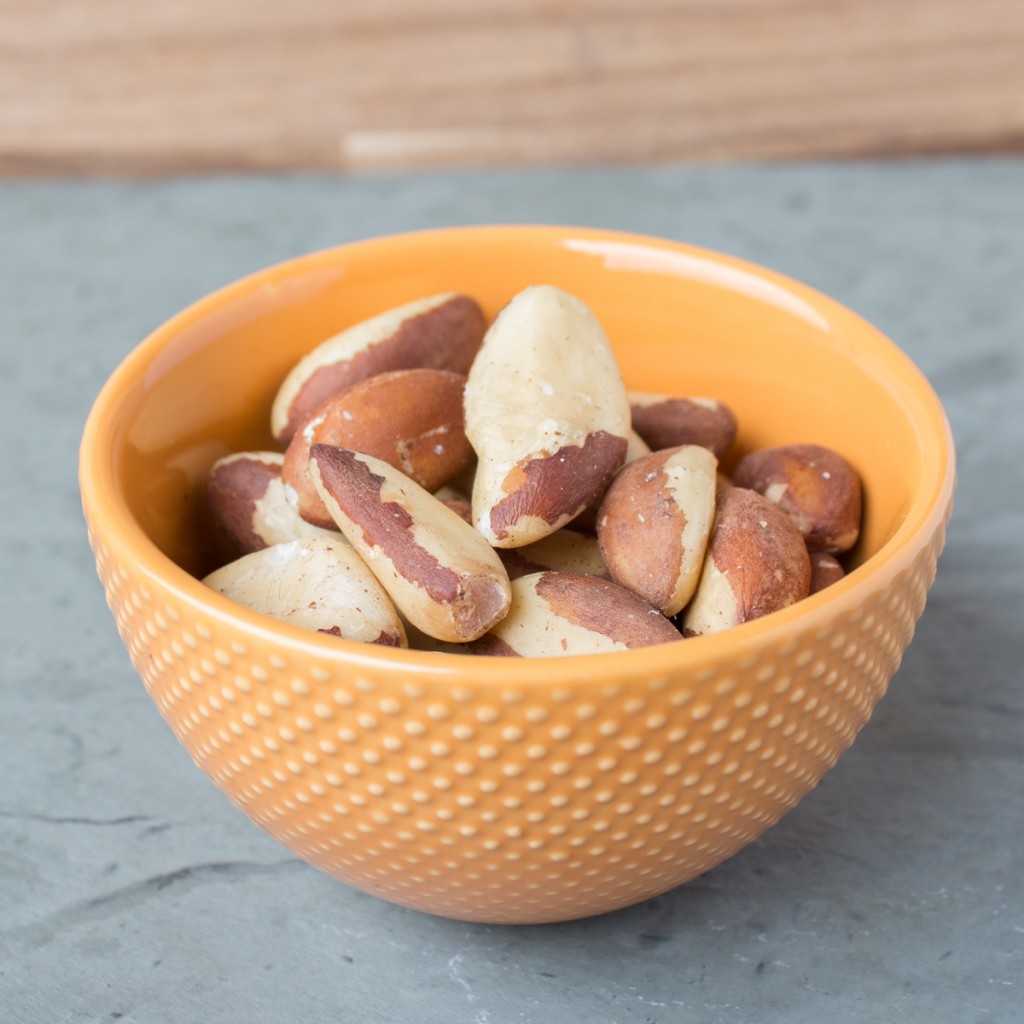 I'm also really into brazil nuts these days. I first discovered this unique huge nut while working at Peacefood Cafe in 2010. At Peacefood they make the most divine brazil nut milk chai, so if you're ever in NYC, make sure you order one. Brazil nut milk is also fantastic, and can be made at home the same way you would make almond milk.
And what about the health benefits? Brazil nuts are perhaps the world's most abundant source of dietary selenium. Selenium is a trace mineral that has been studied for its role in decreasing risk of breast and prostate cancer. It also plays a role in regulating thyroid function, and acts as an antioxidant.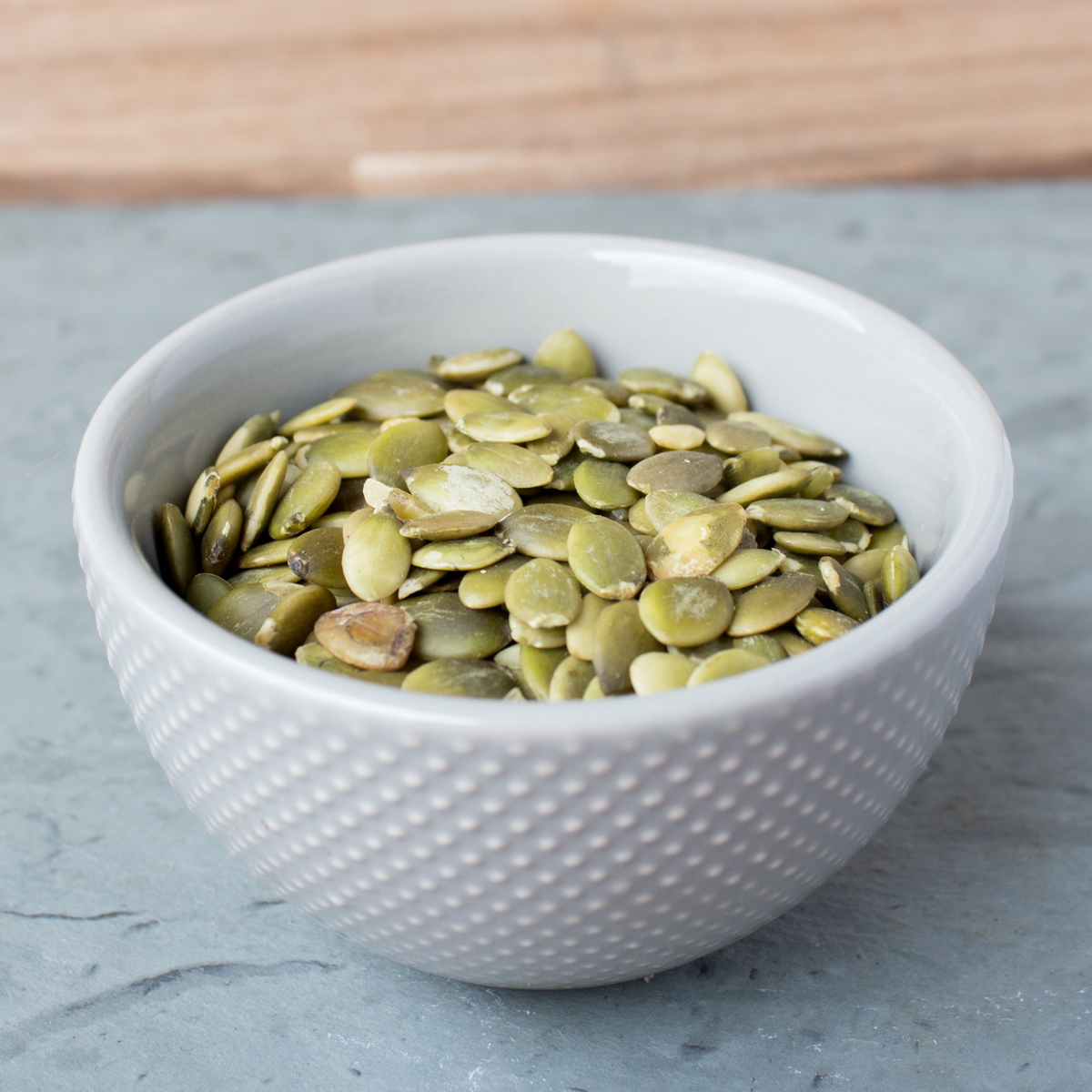 Pumpkin seeds and I are pretty tight. I add them to almost every salad I make, every snack I eat, and certainly every pesto I whip up. There are several varieties of pumpkin seeds each from a different kind of pumpkin. The ones pictured above seem to be the most common in the US. They're certainly delicious in every form.
Pepitas (another name for pumpkin seeds) are also very mineral-dense. They are most well known for their zinc content, and are also great sources of manganese, copper, vitamin E, magnesium, and iron. Zinc isn't readily available in many plant-based foods, but eating pumpkin seeds regularly (especially with the whole shell) is helpful….and chewy.
Black Bean Hemp Burgers
This recipe makes 6 patties. Depending on what you serve them with, and how hungry you are, that is between 3-6 servings. Simply double the recipe for more. They freeze well too. I like serving these burgers with avocado (as pictured) or with a tahini sauce. They're super tasty with the green tahini sauce from my Sweet Potato Burgers 🙂 One last thing: Brazil nuts, hemp seeds, and pumpkin seeds are pricey. If you want to be budget friendly, use almonds in place of brazil nuts, and sunflower seeds in place of hemp and pumpkin seeds. This is what is used in the original recipe.
Ingredients
1

red pepper

roughly chopped

½

red onion

roughly chopped

½

cup

brazil nuts

¼

cup

pumpkin seeds

¼

cup

hemp seeds

2

cloves

garlic

2

tsp

chili powder

2

tsp

cumin

1 ½

tsp

sea salt

1 14-

oz

can black beans

1

cup

cilantro

chopped

½

cup

quick cooking oats or oat bran

6

slices

of toasted ciabatta bread

or your vessel of choice

2

cups

arugula

mixed greens, or butter lettuce

1

avocado

sliced

1/2

cucumber sliced
Instructions
Preheat oven to 350° and line a baking dish with parchment paper. Also grab a large mixing bowl, and your food processor.

Add the red pepper and onion to the food processor, and pulse until minced. Pour into the large mixing bowl.

Add the brazil nuts, seeds, garlic cloves, chili powder, cumin, and sea salt to the food processor, and blend until it has combined into a grainy mixture. Pour into the mixing bowl with the onion and pepper.

Add the beans and cilantro to the processor, and blend until almost smooth (a few chunks of bean is okay). Pour into the mixing bowl.

Pour your oats into the mixing bowl with the other ingredients, and stir well to combine. The oats will expand and help hold the burgers together.

Form into tight palm-sized patties, and place each onto the baking sheet.

Bake for 25 minutes.

Remove from the oven and use a spatula to flip each burger. Continue baking for another 10 minutes.

Serve with ciabatta, avocado, cucumber, and arugula.