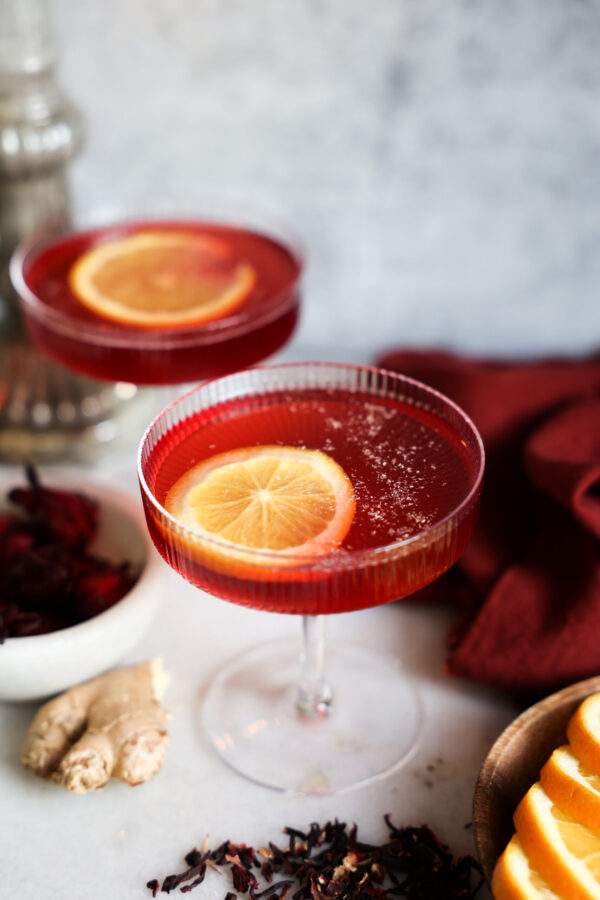 Happy holidays! Travel is underway and family is arriving to their holiday destinations. It's time to start cooking! I've concluded my holiday cocktail series, but I have more festive vegan drinks for you to enjoy this month.
From morning coffee to a nightcap, I love making cozy holiday drinks. Of course I normally make my regular morning coffee or tea, but I love a good excuse to make something a little more fancy. This oat milk matcha latte is one of my favorites! It gives me the caffeine I need to wake up and stay active throughout the day without giving me the coffee jitters.
These other festive vegan drinks are part of my holiday cocktail series. The nutmeg mocktail is alcohol free!
Baby J and I made the apple nutmeg mocktail together the other day, and we've made it a few times since then! It's so tasty and a great alcohol-free fancy drink option for the whole family. Pomegranate is a great holiday flavor, so I incorporated that into the margarita and the Aperol spritz for a holiday twist on some classics.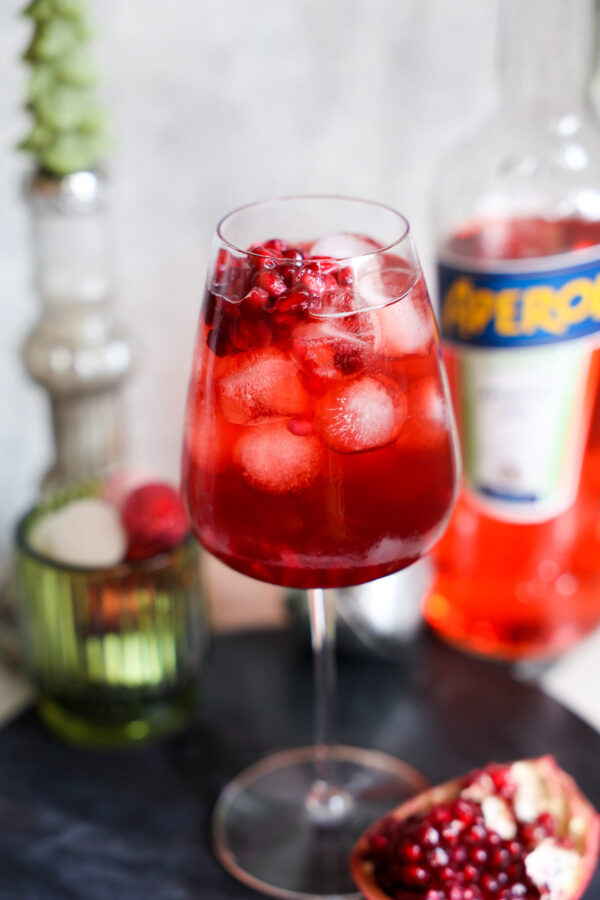 And if you're looking for something you can make a big batch of, this warm and cozy mulled wine is the perfect party drink.
The mulled wine combines flavors characteristic of the winter months like star anise, clove, and cinnamon. It simmers for about 30 minutes to really combine and steep all those flavors together and the result is a perfectly flavored hot and cozy drink.
What are your favorite holiday drinks? Leave a comment below so I can try your favorite drink recipes this year!