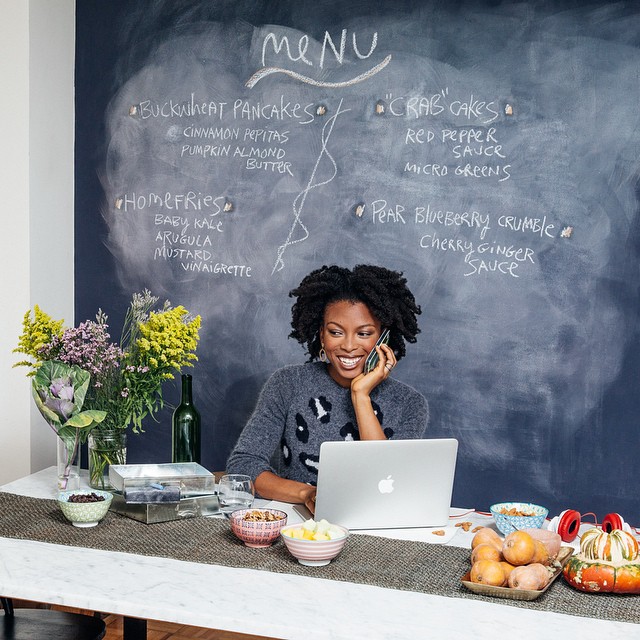 Three years into my career as a personal chef, hardly a week goes by that I don't get asked for advice from my readers who want to have a similar career. It's exciting to know that others have found their passion in plant-based cooking and want to turn it into a career! I think it's a fantastic idea. Being a personal chef can be a great business to go into, and a career option with plenty of potential for growth. The start up costs are minimal, and you have the freedom to decide who you work with, how much you charge, when you work, and how you do your job.
When I first decided to start a personal chef business I emailed a list of questions to nearly every vegan private chef I could find online. How much do I charge? How long will things last? What containers should I use for my clients? How do I find clients? I even became an intern for a personal chef in NYC so I could gain confidence and learn the ropes before I struck out on my own. Still, despite having so many of my questions answered long before I started working with my first client, the majority of what I learned came from doing the job. You'll learn as you go!
Today I'm going to answer the most common questions I receive from people who want to become a personal chef. I created my own business, but those who have no interest in becoming entrepreneurs can work for chef services or find a domestic service agency to work from. If you have any more questions, leave them in the comment section below, and I'll be happy to answer them!
I hope you find this helpful. Remember, as an entrepreneur your job is to offer a valuable product or service to your client. Aside from that, you make the rules 🙂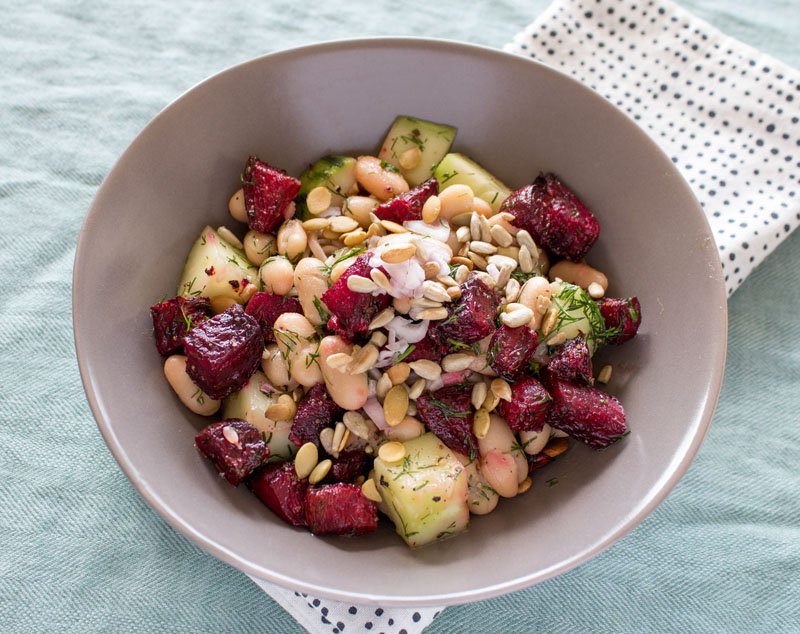 What do you offer?
In my business, The Nourishing Vegan, I offer weekly meal preparation, private dinners, cooking classes, and health coaching. Weekly meal preparation is my most common personal chef service. I create a menu based on my client's needs and wants, I do the shopping, I show up to their home and cook, I clean up the kitchen before I go, and I leave their refrigerator stocked with 5 delicious and balanced vegan meals for lunch and dinner.
Should I go to culinary school?
It depends on your skill level in the kitchen, if you have the money to invest, and if it will give you the confidence you need to start working professionally. It is not necessary to go to culinary school to become a professional chef.
I didn't go because it was too expensive (over $25k for Natural Gourmet Institute––a 5 month vegetarian cooking school in NYC). On top of that, I knew that I was a good enough self-taught cook already. My clients rarely ask, and don't care.
Are there any training courses that I should take?
Instead of going to culinary school I invested in the year long nutrition course at the Institute for Integrative Nutrition (IIN). I did want some sort of education around food and it's effect on the body, and IIN was the perfect program. It gave me the skills I needed to build menus for clients based on their health concerns and goals. I made a video about my experience here.
I also completed the 90 Day Year program from Todd Herman. This program is especially helpful if you need guidance building your business, connecting with other entrepreneurs, and learning how to set business goals and actually achieve them.
How do I find clients?
There are so many ways! The first step is figuring out who your ideal client is. For example, say my ideal client is a wealthy working mother of 2 on the Upper East Side of Manhattan who is interested in health and fitness for herself and her family. That description gives me a lot of clues about where I could find a person like that, my ideal client. I could arrange cooking demos or samplings at some yoga studios in that neighborhood, I could become a referral partner with a doctor's office and offer their patients discounts, I could offer discounts to Parent Teacher Associations at schools in the area, or simply leave my cards/flyers at local salons.
Finding your first client is the hardest, but once you have them you'll start getting more––often through referral.
Do I need to get insurance?
Yes. I use Hartford Insurance. It covers my clients homes when I'm cooking there, my home for when I'm cooking for clients here (supper club, etc), and protects me if my client gets sick. I've never had to use it. Knock on wood.
Should I have a written agreement with my clients?
I don't have my cooking clients sign anything at all. I do like to tell them what to expect via email so that it's all written out, as opposed to just over the phone. If I have a phone conversation with someone, I follow up with an email recap afterwards.
How much should I charge?
Depends on where you live, and the going rate for this kind of service. In NYC I can probably charge more than I would if I lived in Suwanee, Georgia because the price of living is higher. You should also take into account the costs that go into providing your service (transportation costs, physical costs––it's a physical job­, assistant pay, etc). Look at what other chefs are charging in your area for an idea of the going rate.
I never recommend charging hourly for your services as an entrepreneur. A flat fee, mine starts at $350+ groceries, is best.
When you're first starting out you may want to do a few jobs at a discounted rate to get experience, testimonials, and referrals.
How do I get paid?
It all depends on how you want to get paid. Clients can pay me via cash, check or credit card. I much prefer cash or check because I don't have to deal with credit card processing fees that come from using Paypal or Square.
Should I take a deposit?
I always take a deposit from first time clients via Paypal, usually for $175.
Do I need a cancellation policy?
Yes, that's a good idea for new clients (though I've never had a last minute cancellation…knock on wood). Mine is 48 hours. If they cancel within that time they'll lose their deposit.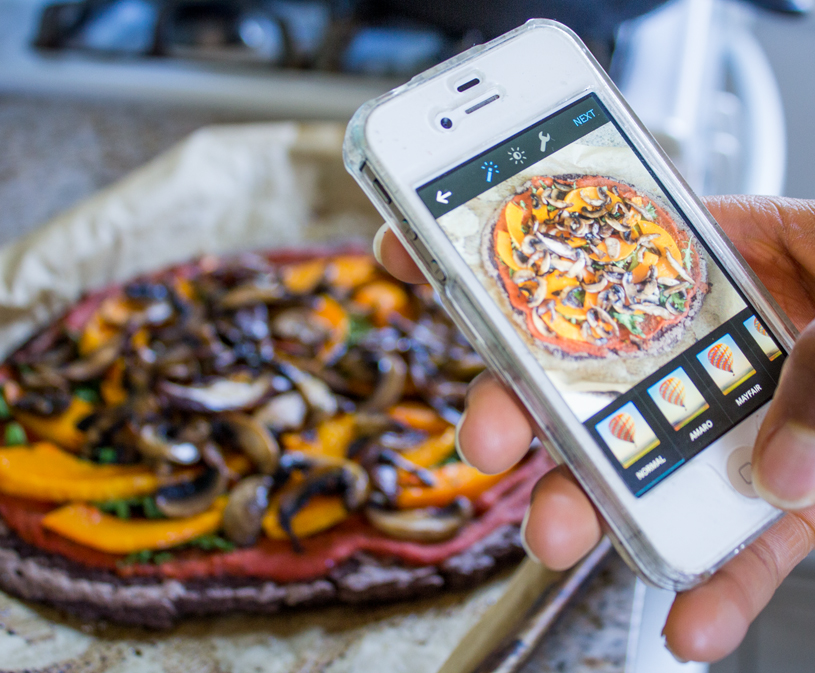 How long will the food I cook last?
Also depends. What kind of food will you be cooking? Cooked vegan food can last up to 7 days. Raw food lasts about 2 days. Tell your clients the order in which they should finish the food you prefer. You'll know what lasts longest. Also, remind them not to use a dirty spoon or fork to eat right out of the bowl. Food goes bad more quickly when they do that.
Am I too young/old to do this?
No! It's about your skills in the kitchen, your ability to make your clients happy, and your physical health. You'll be standing for HOURS so keep that in mind.
Who made your business website?
I built it myself using Weebly, an inexpensive drag-and-drop website builder and host. My newest website, Little Harlem Kitchen, was also built on Weebly using one of their newer themes. It's pretty good lookin' too.
WordPress is a great platform on which to build a website. Purchase your domain name and hosting via Bluehost (my fave), and buy a nice theme from ThemeForest which you can easily customize.
If WordPress freaks you out, settle for a nice website from Weebly like I did.
How do I get people to my website?
There are so many different ways to increase traffic to your website. The easiest way is to pay Google to advertise your site at the top of the search engine. I tried this once for a month when I was a new chef, and I got one loyal client. That was nice, but I wouldn't do it again. I realize that when I'm searching I don't want to go to the websites that have paid to show up at the top. I would rather go to the ones that are "organically" ranked highest in Google's complicated algorithm. You could call me a search snob 😏
Since then I've been lucky enough to get plenty of "organic" traffic from SEO (Search Engine Optimization). However, when you are first starting out it will take a while for Google to recognize your website as a reliable one to send potential clients to.  A good way to tell Google that your site is valuable is to have other sites link back to it. An example of this would be a popular local mommy blog writing about The Nourishing Vegan and placing a link to it on their site. Even the link that I just placed on "The Nourishing Vegan" counts as a link back, which Google likes. The more people who are talking about your website around the web, the better.
I've learned the bulk of what I currently understand about improving traffic to your website from Food Blogger Pro, the online course run by Bjork and Lindsay of the uber successful Pinch of Yum blog. The course mainly focuses on building a successful food blog (and I LOVE) it, but many of the lessons can be applied to business success on the web too.
How do I grow?
After you've been doing this for a while, and see a growing demand for this service in your area, you can start hiring other chefs to work under your company name. They can cook in your style, represent your company, and you share the profit per client with them. Not everyone wants to be an entrepreneur, so you could set your business up to support the brilliant chefs that only want to cook. You could also expand by turning your service into a food delivery service. Be creative, and stay open to possibilities for growth.
Remember, if you have any more questions leave them in the comment section below 🙂