I'm excited to announce the pre-order of my cookbook, SWEET POTATO SOUL. Purchase your copy today at Amazon, Barnes & Noble, Books-A-Million, Indie Bound, or iBooks.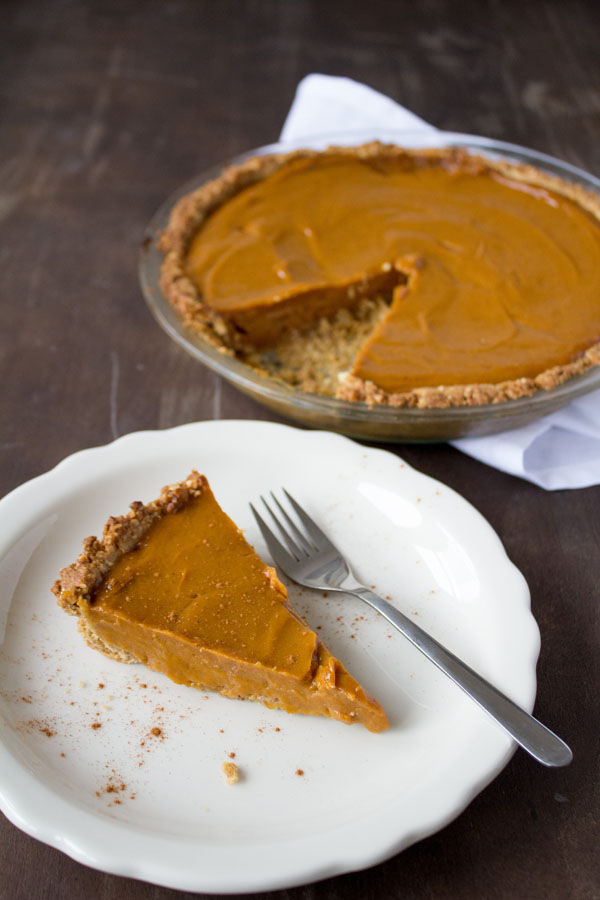 Nana, oh, Nana!
My Nana is the sweetest lady I know. She's stylish and hip, and she loves me more than anybody could. I love her back just the same : )
When I think of my Nana I think of weekly shopping sprees at Limited Too after school, her amazing pound cake, wisdom, laughter, smiles and sweet potato pie. She's a pro at spoiling you with crazy good food–both savory and sweet. She puts her love and soul into everything she makes––no one (not even me) can match her cooking, even with a recipe. Nana is the bomb!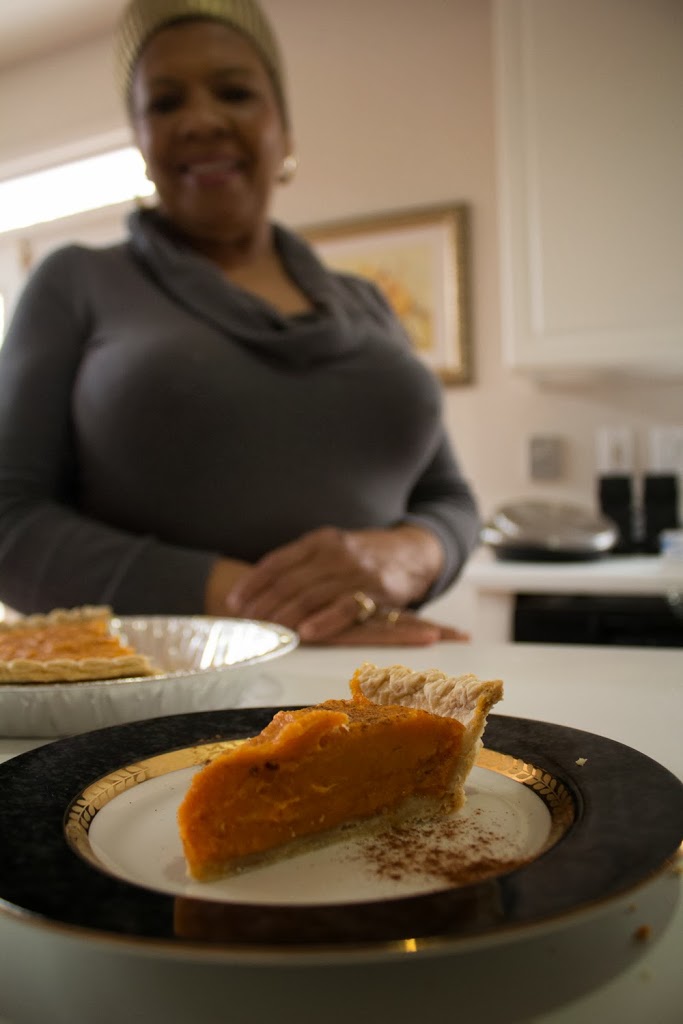 A few years ago, when I started becoming interested in plant-based eating and vegan living, Nana started changing her eating habits too. She has high blood pressure and high cholesterol, so going plant-based was perfect.
Now, here's the thing. Though she's given up all animal products, aside from seafood and dairy that's in stuff like at restaurants, she's still got high cholesterol and blood pressure. It's that temptation, and those cravings, and it's the fact that knowing what's vegan or not can be confusing sometimes. To help clear things up a bit, Nana and I made this Sweet Potato Pie vegan substitutions video.
My joy. Bertucci.
A lot of people are shocked to hear that vegan butter can make a flaky golden crust, and that almond milk works just as well as dairy milk. These things are absolutely true, and I want more people to know that, starting with my fabulous Nana. Watch the video, she was so pleased!
Recipe below…


Vegan pie substitutions…
Butter—> Earth Balance. You can find this non-hydrogenated blend of vegetable oils at most grocery stores these days. Creates the perfect pie crust!
Egg—> Silken Tofu. MoriNu and Nasoya are the most popular brands. I think soy is great, but make sure it's organic/non-GMO.
Milk—> Almond, coconut or soy milk work and taste best. If you need a heavy cream try full fat coconut from the can, and keep in mind you might have a slight coconut taste to whatever you've made.
UPDATED VIDEO (UPDATED RECIPE BELOW)
Nana's Sweet Potato Pie...Veganized!
This is an updated (December 2016) recipe of the veganized sweet potato pie that Nana and I created in the video. The butternut squash helps to keep the pie firm without having to use tofu. I think this vegan sweet potato pie recipe is the very best and most authentic that I've tried. It took me many many tries to get it right, and now I'm obsessed. Nana, and the rest of my family, approve!!
Ingredients
3

cups

pureed sweet potato

1

cup

pureed butternut squash

1

cup

sugar

half light brown, half cane

1/2

tsp

salt

3/8

teaspoon

ground cloves

2

tsp

cinnamon

1/2

tsp

nutmeg

freshly ground if possible

1

tsp

vanilla extract

1

cup

plain unsweetened soy milk

I use Westsoy brand

4

tbsp

arrowroot powder

2

vegan pie crusts

store bought or use one of my recipes below
Instructions
Preheat oven to 350°.

Place all of the filling ingredients into the blender and blend until smooth.

Fill the crusts with batter, and bake for 50 minutes.

Remove from the oven to let cool for at least 30 minutes, then set in the fridge to chill for a few more hours or overnight.
Vegan Flaky Pie Crust
This pie crust requires at least one hour to set before rolling out for use.
Ingredients
2 1/2

cups

all purpose flour

1

teaspoon

salt

1

tablespoon

sugar

1/2

cup

+ 2 tablespoons vegan butter and/or vegan shortening

1/2

cup

+ 2-4 tablespoons ice cold water
Instructions
Combine the flour, salt, and sugar in a mixing bowl. Whisk to combine the ingredients.

Add the cubes of shortening and/or vegan butter, and use a pastry cutter to incorporate into the flour. Continue to mix with the pastry cutter until the mixture resembles coarse meal, almost pea sized.

Slowly add the ice water, 2 tablespoons at a time, and stir with a wooden spoon or your hands.

Once the dough begins to hold together form it into two tight balls.

Flatten them a bit (this will make it easier to roll out later), and wrap it in plastic wrap or parchment paper.

Place in the fridge for at least one hour.

Remove the chilled pie dough from the fridge. Let it sit on the counter for 10 minutes to soften.

Flour a clean, smooth stone surface and place one of the dough balls down onto it. If you don't have a stone surface use parchment paper.

Use a floured rolling pin to roll the dough flat. It should be about 1/8th inch thick, and wide enough to comfortably fit over your pie dish with at least 2 inches of extra space.

Remove the pie crust from the counter and place over a pie dish.

Fit the dough into the pie dish, and up the edges. Place in the refrigerator.

Repeat the rolling out steps with the remaining crust.

Now you have a flaky double crust ready to use in a pie recipe that has a crust topping, or for two separate pies.
Nutty Pecan Pie Crusts
Ingredients
2

cups

almonds

1/2

cup

pecans

1 1/4

cup

rolled oats

1

tsp

salt

2

cups

spelt flour

1/2

cup

+ 2 tbsp grapeseed

canola, coconut, or olive oil

1/2

cup

+ 2 tbsp maple syrup or agave

2

tsp

vanilla
Instructions
Preheat oven to 350°.

In a food processor combine the nuts, oats, and salt. Pulse until it becomes a coarse meal.

Pour the mixture into a mixing bowl and stir in spelt flour.

Stir in the oil, syrup and vanilla. Stir well until it is all combined. It will be sticky.

Divide the dough between 2 pie dishes, and press it firmly to form the pie crust.

Poke fork holes into the bottoms of the pie.

Bake for 10 minutes before filling and baking pie.