Happy Summer! This Georgia Peach LOVES fresh produce, and peaches happen to be in season now at the farmer's markets! While I am the Sweet Potato Queen, I love a good peach recipe and have a few on my blog that I'm rounding up here to share with you. You'll want to make these summer recipes all season long!
Peaches are a deliciously sweet and juicy stone fruit that originated in Eastern China. They have many health benefits including heart health, improved digestion, healthy eyes, and a stronger immune system. They're also packed with vitamins, minerals, fiber, and delicious flavor! You can find these juicy fruits at your local farmer's market or in the produce aisle of your local grocery store. I recommend using fresh peaches but if they aren't available for you, canned peaches will work, too!

Aren't peach recipes just for dessert?
Nope! In fact these perfect-for-summer recipes can be eaten as a side dish or an appetizer. Peaches and miso pair nicely, working together to create a dreamy salad dressing. Or, try another sweet and savory combo to top of crostini.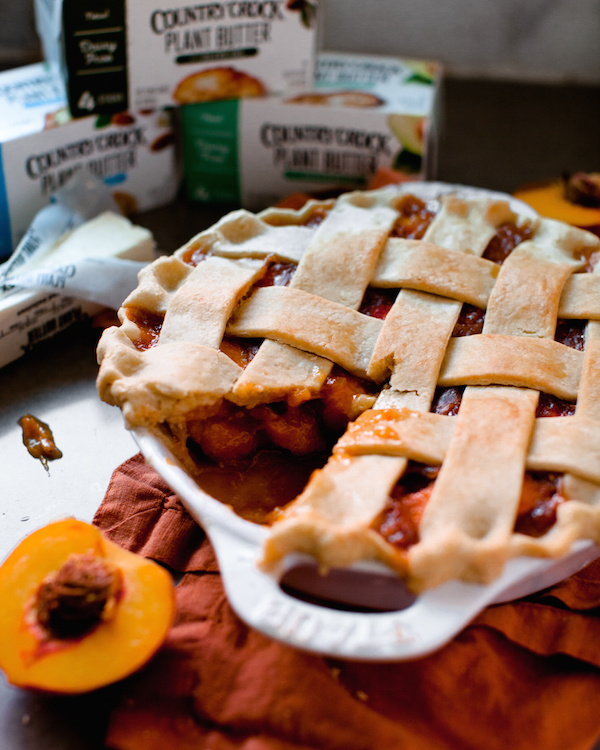 But peaches do make a great dessert!
I live for peach season here in Georgia. They're my favorite fruit and I could eat them all day every day if I could! Like you saw above, they can be used in a wide variety of dishes that aren't just desserts but… peach pie? You can't beat that. Buttery, flaky crust mixed with candied peaches and a generous dollop of vegan ice cream right on top–that is where it's at.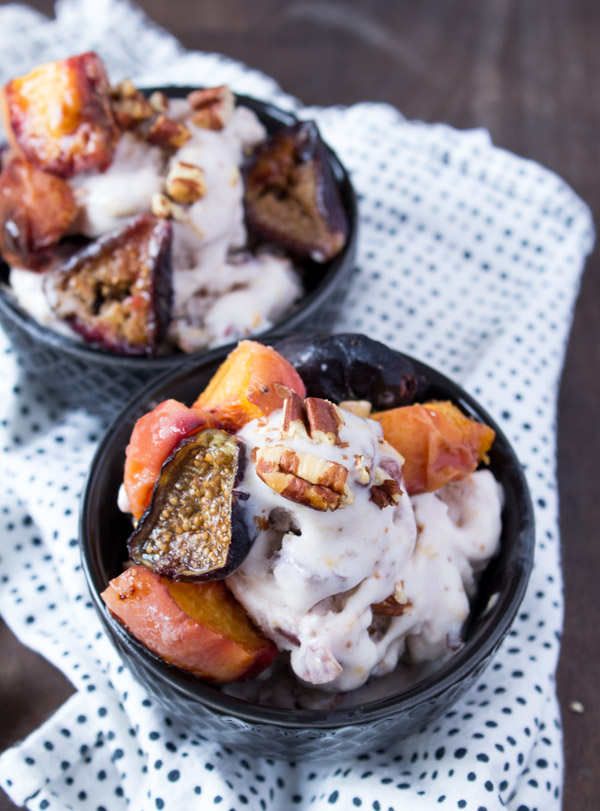 My cookbook, Sweet Potato Soul, has many other peach recipes including peach cobbler breakfast muffins, peach date barbecue jackfruit sliders, and a yummy peach colada. Purchase it here! Peaches are in season from May to September, so take your time and make these recipes alllll summer long. 😉