Make sure the personal care products you give your loved ones are all natural, fragrance-free, and toxin-free. 100% Pure is an absolutely fantastic brand that makes fabulous makeup and skincare. In this video I'm wearing their foundation, bronzer, mascara, and primer. I love it all. Check out their website for gift sets, and an unbelievable variety of vegan and toxin-free makeup!! Support Sweet Potato Soul by using my affiliate link (here) to make your purchase.
**Use codeSweet15 to get 15% off your purchase.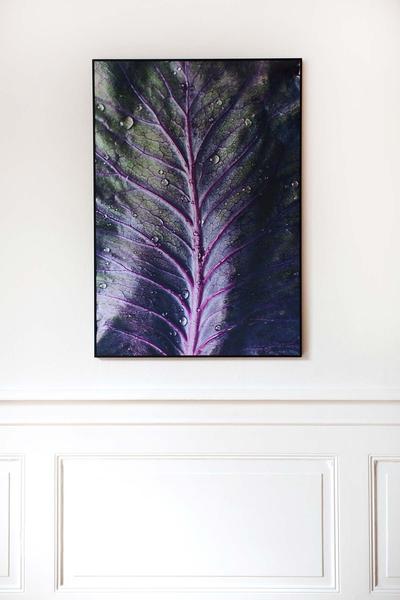 Order a stunning food photography print from this new company created by my favorite food blogger, Sarah Britton of My New Roots. When you purchase from Gourmet Print Shop you'll receive a high res digital version of the image. Send it to a company like FrameBridge.com to get it printed. Awesome gift!!
Charity Donation
Choose an organization that speaks to your loved ones passions. This year I'm gifting donations to the following organizations.
• International Rescue Committee. At the top of the agenda is the current crisis in Aleppo. As the world looks on it can often feel like there is nothing we can do. However, our donations can make an impact and help support Syrians, aid workers, and hospitals in Aleppo and surrounding areas.
• Charity: water This stellar organization uses 100% of public donations to get clean water to people who need it all around the world. Instead of just showing up and giving water to people, Charity: water works with communities to build and maintain clean water systems––thus supporting local economies and maintaining community ownership.
• Equal Justice Initiative This organization fights for the rights of children and adults who are incarcerated. Giving a voice to those who have been historically exploited by the American justice system, EJI is working to advance human rights. Another phenomenal present is Just Mercy, the book written by EJI founder Bryan Stevenson.
• A farm animal sanctuary like Catskill Animal Sanctuary. I've been a long time supporter of this sanctuary, and have become friends with the founder, Cathy Stevens. CAS does incredible work! Consider donating to this sanctuary or find one that is local to you. Your animal loving friends and family would love the gift of a sponsored animal 🙂
• Others I love: Old Dog Haven, Rowdy Girl Sanctuary, Woodstock Farm Sanctuary, Center for Great Apes .
Vegan Cookbooks
I adore cookbooks, and think they make a fantastic gift that people will hang on to for years. The following are the ones I'm loving the most right now.
• Caribbean Vegan by Taymer Mason
• Afro Vegan by Bryant Terry
• Help Yourself Cookbook for Kids by Ruby Roth
• At Home in the Whole Food Kitchen by Amy Chaplin
Clothing or Accessories from a Vegan and Ethical Brand
You've seen me talk about these brands in previous posts (Vegan Bags, Vegan Shoes, Fall Look Book, Vegan Nail Polish) these are my best of the bunch!
• Angela Roi (affiliate link)
Teach them to Cook
• Cooking Class: I teach private cooking classes in Manhattan, so I always recommend this gift. For a less expensive option find a cooking school in your area and buy a gift certificate to a class.
• Buddhalicious: My online meal planning program is a great gift for the aspiring vegan and healthy eater. The program is just $30 and the next Buddhalicious program starts mid-January.
Ancestry Kit
This is definitely the gift that keeps on giving. The 23 and Me kit I received 2 years ago for Christmas was one of the best gifts I ever received! Ancestry DNA is another popular option.
KitchenAid Mini Mixer
The mini mixer is perfect for apartments, small kitchens, and minimalists. Plus it comes in a variety of beautiful colors, making it the perfect gift for the design lover who also happens to be a foodie.
HAPPY HOLIDAYS!!