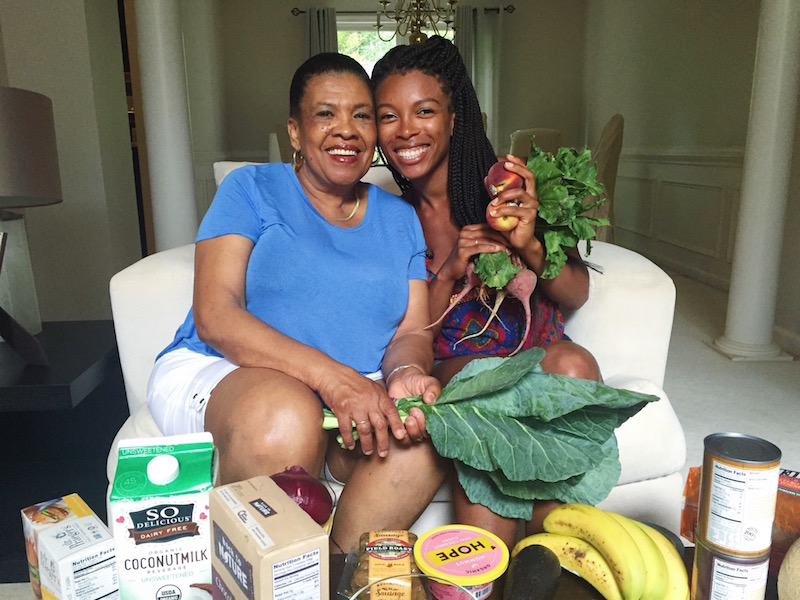 Stop everything! Nana is back! This woman gives me life!! Though she may not remember it, she was the first person to introduce me to hummus, Ezekiel bread, pancakes, and organic food. She was the one who encouraged me to become a dancer, and then supported me with all her heart when I decided to switch to acting. And when I became infatuated with healthy eating, she was the one who told me I should pursue it as a career, and that decision has made my life so sweet.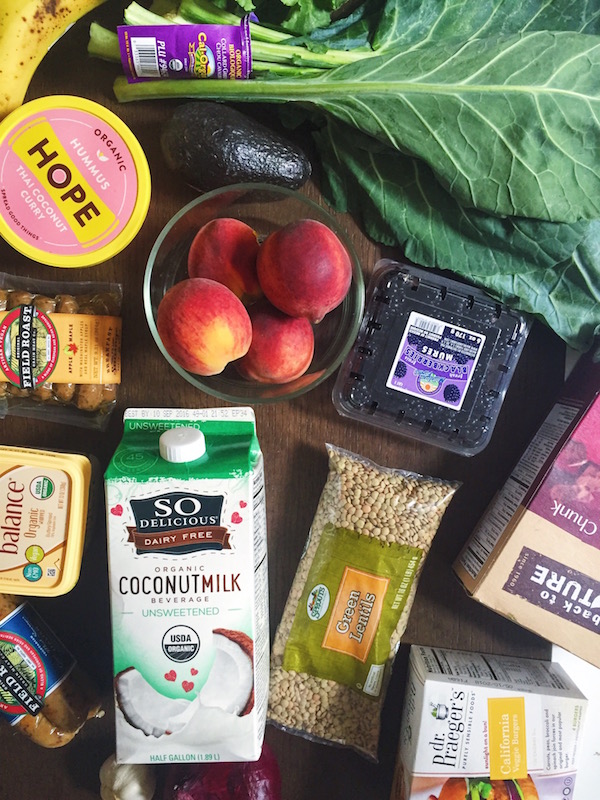 But this video/post isn't about Nana's unbending encouragement of me. It's about vegan grocery shopping. Though Nana isn't a vegan, she knows all about vegan eating…well, she knows a lot. Nana has retired dairy butter, and replaced it with Earth Balance and coconut oil. Instead of turkey sausage, she eats Field Roast instead. Long gone are the days of fried chicken. These days Nana dines on teriyaki tempeh with farm fresh veggies. And she can cook! In this video we explore the grocery store (Sprouts), and buy some of our favorite vegan foods.
My Nana
I think my Nana is a great example of how you can make a lifestyle change at any age. You wouldn't know it by looking at her, BUT she is 80 years old! Nana has lost weight and lowered her high blood pressure medication just by giving up chicken and most dairy products (sweets are her weakness). And though Nana is a shining example of how to be beautiful, energetic, and radiant at 80, she's also my inspiration for how to love your family. No one has supported my dreams more than Nana and my parents have; and for that I am forever grateful.
Okay, now for the video 🙂
If you have any questions for me or my Nana, let us know. We'll be answering the comments together 👯

Also, I won a VegNews Bloggy Award for 2016!! Thank you to all of you who voted for Sweet Potato Soul 🙂 You can find me in the July/August issue of the magazine. More on the horizon!! xo