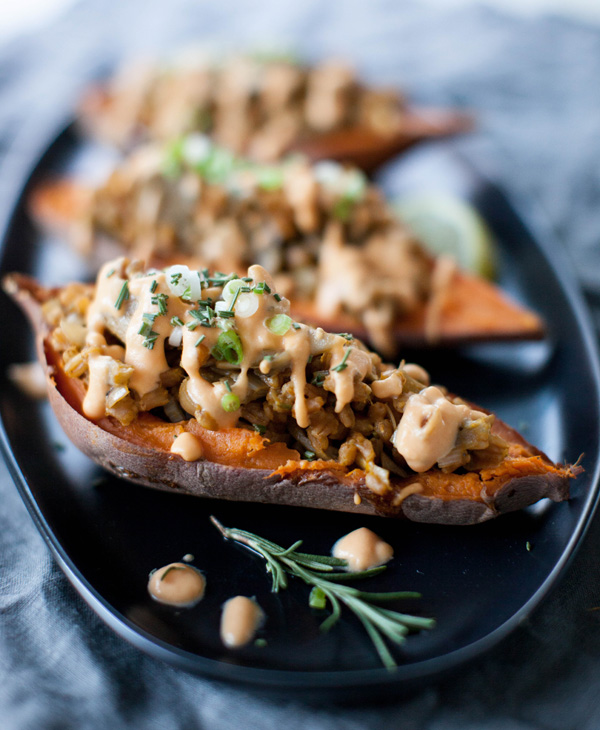 You are going to LOVE these 10 incredible sweet potato recipes. In case you couldn't tell by the title of my blog, sweet potatoes are my favorite food. Even in their simplest form they are delicious, nutritious, and filling. They are also incredibly versatile with an infinite number of ways to use them. From sweet to savory, breakfast to dessert, sweet potatoes are a star ingredient you should always have in the kitchen. If you are trying to figure out what to do with all of the sweet potatoes you have, you've come to the right place. If you are new to sweet potatoes, you've also come to the right place. After making these recipes you will become a sweet potato lover too!
Before we get into the recipes, I want to answer some common questions I get asked about sweet potatoes.
What are the health benefits of eating sweet potato?
Sweet potatoes are very nutritious and a terrific source of beta carotene (vitamin A), fiber, vitamin C, potassium, B vitamins (especially vitamin B6 and biotin), and manganese. This delicious tuber also contains an abundance of  antioxidant and anti-inflammatory nutrients like anthocyanin, which, like beta carotene, is a color related phytonutrient.
Sweet potatoes are a wonderful source of complex carbohydrates. Unlike refined carbs found in processed foods, complex carbohydrates give you sustained energy, and do not lead to unhealthy weight gain. When you are craving carbs eating a sweet potato will satisfy you, give you prolonged energy, and fill you up––thanks to the large amount of fiber. Basically, sweet potatoes are good carbs, and should be a part of any healthy diet.
Did you know that eating sweet potatoes with 3-5 grams of added healthy fat will help with your body's absorption of beta carotene? Just 1 tablespoon of extra virgin olive oil, coconut oil, or tahini will do. 
Is it ok to eat sweet potatoes everyday?
Yes, and I highly recommend it! Eating sweet potatoes everyday will supply your body with healthy amounts of vitamin A, vitamin C, potassium, B vitamins, fiber, phytonutrients, and complex carbs.

What is the best kind of sweet potato for cooking in recipes?
That depends on the person, but my favorite sweet potatoes are Japanese sweet potatoes and Jewel sweet potatoes, though I do love them all. For cooking I like to use Jewel and Garnet sweet potatoes. These are both the traditional sweet potato with orange flesh. Because these sweet potatoes contain lots of water, they have a nice creamy texture that will not dry out your recipe. Some are wetter than others, but I typically like to avoid very dry sweet potatoes. The orange fleshed sweet potatoes have a lovely flavor that is slightly nutty and not too sweet. I also prefer these type for roasting because they don't dry out.
White and purple fleshed sweet potatoes tend to be starchier (aka dryer) and sweeter. They can also be used for recipes, but you may need to alter the amount of liquid added to the recipe. I especially love these sweeter than sweet sweet potatoes for snacking. I bake them whole, for about 1 hour, and enjoy them throughout the day. That's why the Japanese sweet potato is still my favorite despite the fact that I don't often use it in recipes.
What pairs well with sweet potato?
Basically everything goes with sweet potatoes. The recipes below will prove this point and give you loads of ideas for how you can use up your sweet potatoes. Because they are sweet, these tubers pair well with cinnamon, ginger, coconut (oil, milk, shreds, etc), brown sugar, nutmeg…think sweet potato pie. The sweetness also pairs well with salty foods like sweet potato hummus (recipe below). I love sweet potatoes in curry because they pair well with spicy and coconut flavor. Don't miss my recipe for vegan tikka masala below!
---
Let's start with savory sweet potato recipes. Click the title to jump to the recipe! Comment below with your favorite sweet potato recipe 😉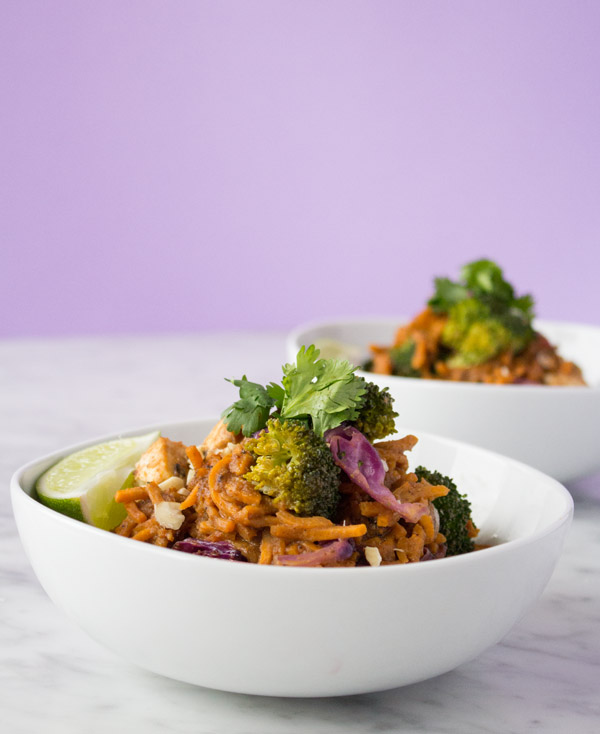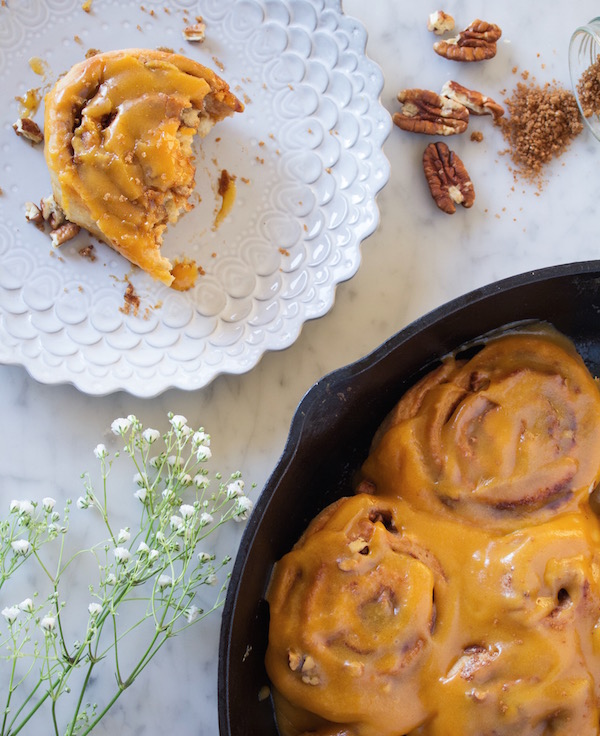 For even more amazing sweet potato recipes, check out my cookbook, Sweet Potato Soul. Available wherever books are sold!