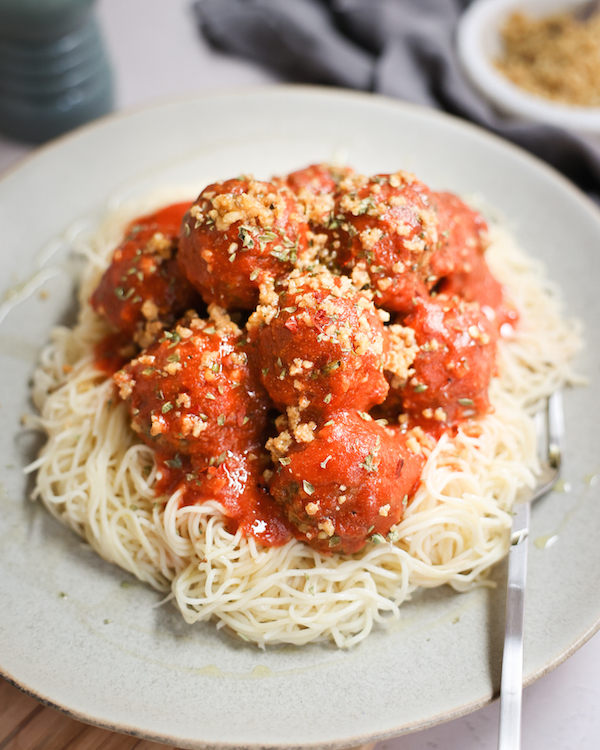 Are you craving something meaty, savory, and delicious? You've come to the right place. I present to you 10 meaty vegan recipes that check all the boxes:
Delicious
Easy to make
Made with wholesome ingredients
Great for meat-lovers, vegans, and everyone in between
Vegan meat substitutes
I didn't grow up eating a lot of meat––I've never even eaten red meat––but somehow as a vegan I find myself eating more meaty flavors and textures than ever. It turns out that so much of what people appreciate in meaty dishes is the spice, the cooking style, and texture. All of these things can be replicated without animal flesh, and using either store-bought meat alternatives, or wholesome ingredients like lentils, walnuts, and mushrooms. Even cauliflower can be a meat substitute! Even watermelon can!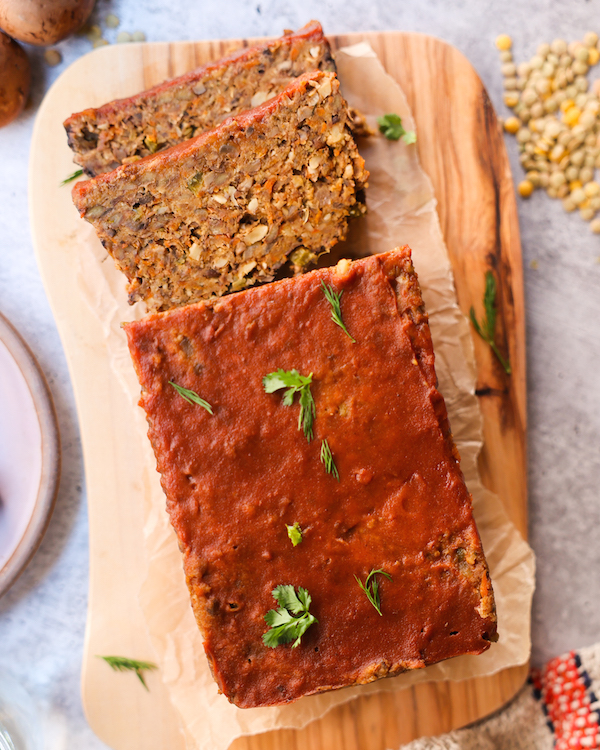 All in the spice
Have you ever eaten piece of chicken, fish, or red meat without any spices? It's gross! Have you ever eaten an unspiced vegetable or mushroom? It's pretty good, even without spice. Add a little salt and it's even tastier. Hook it up with some real spices, and you've got something delicious!
Your favorite meaty recipes can be made vegan with the right spices, cooking style, and ingredients. For example, I make cauliflower fried chicken using an almost identical recipe to my Nana's––only I swap out the chicken with cauliflower, and skip the egg.
Below you'll find 10 delicious and creative meaty vegan recipes that will satisfy your craving for meat. Which one will you try first?
These vegan enchiladas are made with beans, a vegan chicken substitute, and vegan cheese. You'll love the flavors and texture. Plus the green chili sauce is a breeze to make!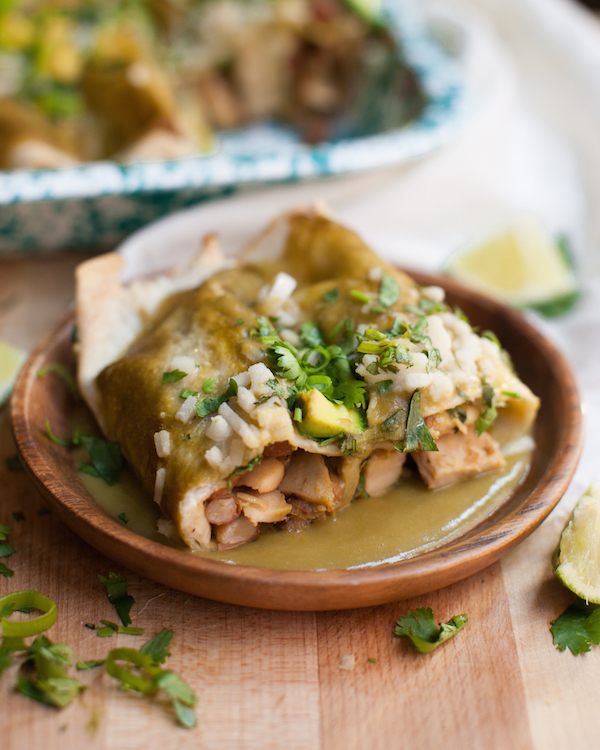 This is one of my favorite weeknight meaty vegan recipes. Dirty rice is a Creole and Cajun classic that is rich in umami goodness. My secret ingredient for this meaty dish is porcini mushroom powder.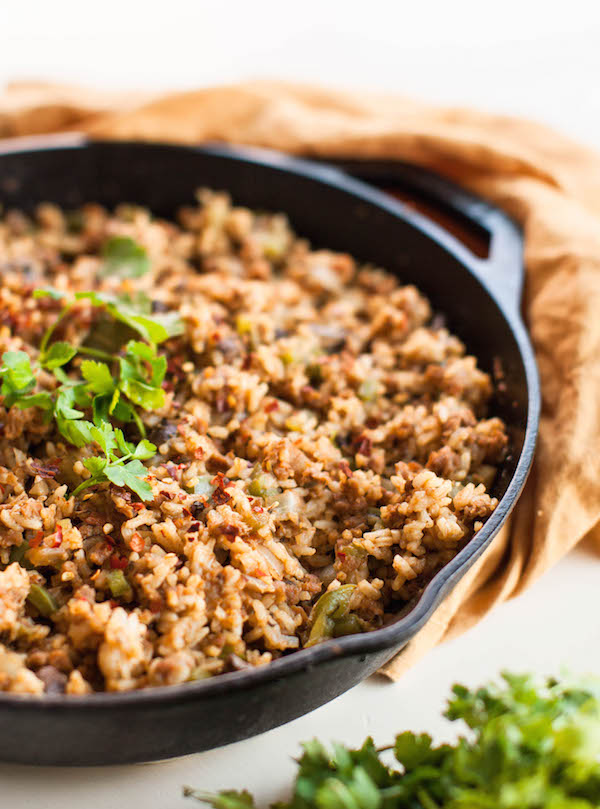 Lentils, mushrooms, and walnuts combine to make the meatiest vegan meatloaf. This is full of flavor and super nutritious and filling. Double the recipe because this will go quickly!
Everything you love about fish tacos, but vegan! I use Gardein fishless filets for these tacos. They are perfectly crispy and taste like the ocean.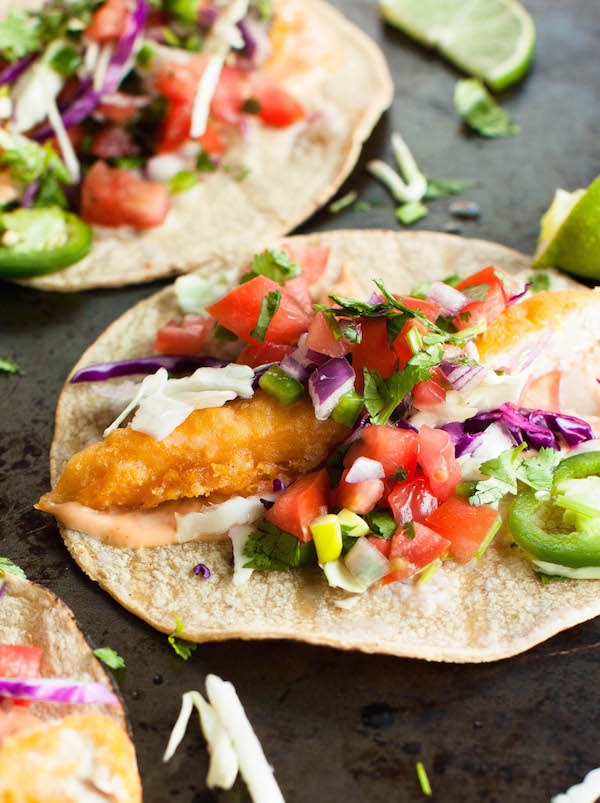 These vegan meatballs are a staple in my house. They are super nutritious and hearty. Enjoy them with pasta, on a vegan meatball sub, or even crumbled on a salad.
Mushrooms are my favorite meat substitute, hands down! For these carnitas I shred trumpet mushrooms, cook them in a delicious orange and oregano sauce, and then crisp them to perfect in the broiler.
Jackfruit is a fun and delicious meat substitute, but it's nothing without this amazing jerk sauce. These tacos are drool-worthy, and will satisfy even the pickiest eater.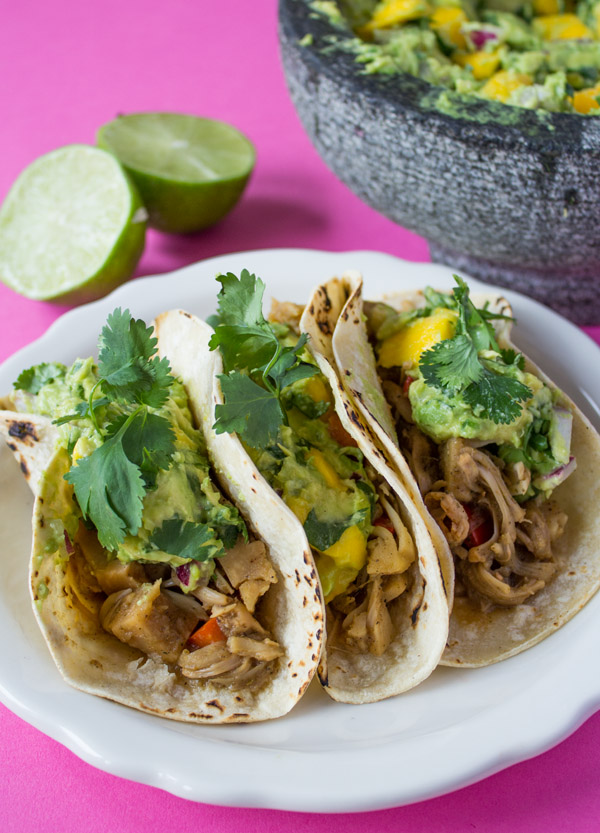 Down south, where I'm from, we love our chicken & waffles. I love that you can easily make it vegan using oyster mushrooms. I'd argue that vegan chicken & waffles are better than the "real thing".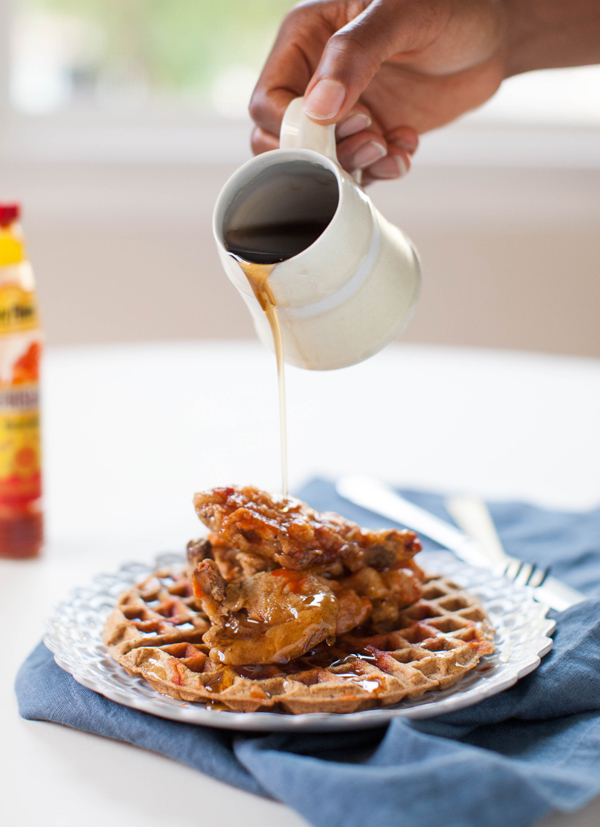 This is the most popular recipe on my blog and YouTube channel. This spicy cauliflower is fried to crispy perfection in a classic batter that is full of spices.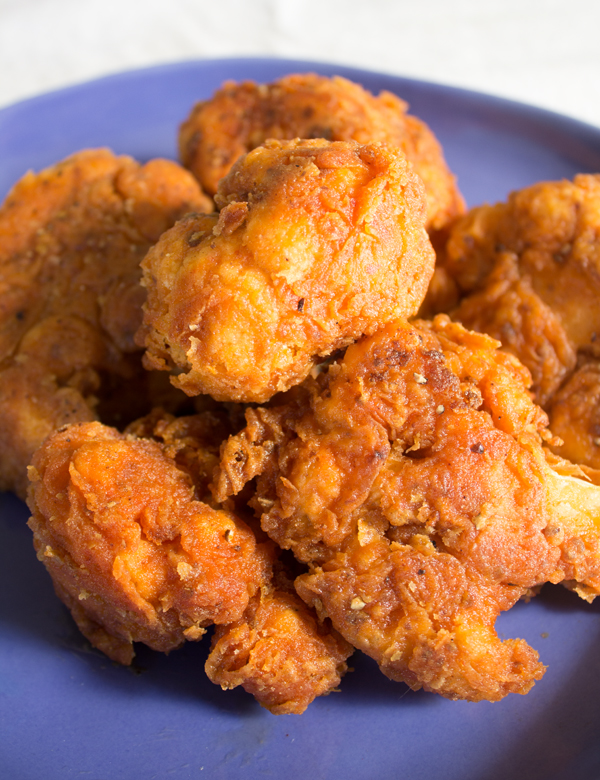 This is my favorite recipe to serve at parties because it is so easy to make, and everyone loves it!