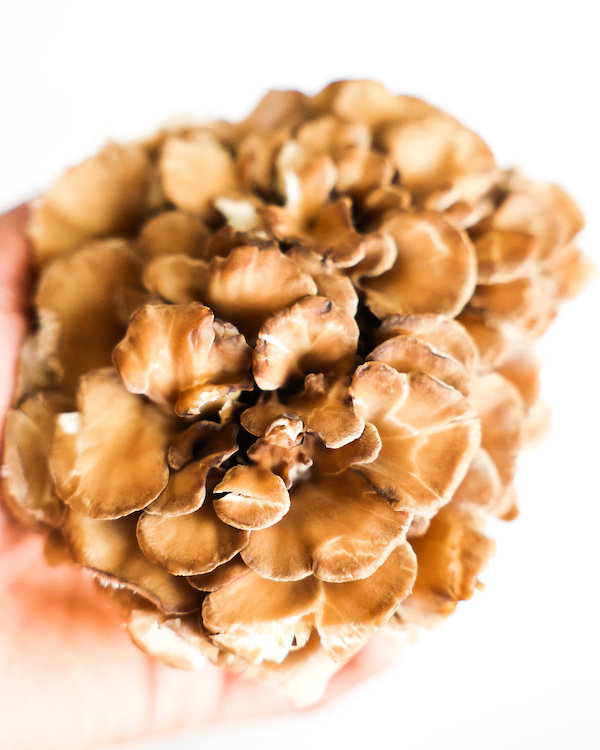 Either you're here because you love mushrooms or you're here because you are skeptical of mushrooms and want to try them. I have the solution for you! Carnitas? Mushrooms. Scallops? Mushrooms. Fried chicken? Mushrooms. Delicious fungi is THE best unprocessed meat replacement for a variety of your favorite dishes! Even if you're a mushroom skeptic—trust me, there are better varieties than portobello and canned mushrooms—one of these recipes is sure to change your mind. I even have a few videos that will show you step-by-step how to cook them to be meaty and delicious.

What is a mushroom?
Mushrooms are the fruiting bodies of fungus and can be found in soil or on its food source, such as on a tree. There are over 14,000 species of mushrooms! While many are edible and wonderful for the recipes on my blog, there are also many that are toxic and shouldn't be eaten. Don't eat just any mushroom you come across in nature if you're not familiar with the different species; it could be dangerous! Leave the foraging to the professionals (or consult one!) 

What mushrooms do I cook with?
I cook with a wide variety of fancy mushrooms. The ones I use are most easily found at Asian grocery stores (least expensive) or stores like Whole Foods and Sprouts (more expensive). Most often I use oyster, king oyster, shiitake, maitake, and porcini. They're great on their own, as a meat substitute, or as an addition to so many dishes. Did you know that porcini mushrooms are sometimes sold as a powder? Check out this video to see how I use that! 

Are mushrooms good for you?
Mushrooms are great for your health! According to UCLA Health, there are a few health benefits to eating mushrooms. They decrease the risk of cancer, help you intake less sodium, promote lower cholesterol, protect brain health, provide a source of vitamin D, stimulate a healthier gut, and support a healthy immune system. Of course you should always consult your primary care physician before making any huge diet changes (you probably shouldn't eat just mushrooms for every meal), and obviously don't eat them if you have an allergy or intolerance.

Mushrooms for breakfast
Mushrooms are the perfect addition to a savory breakfast! Some companies even use functional mushrooms for coffee and elixirs (no, these do not contain psychedelic compounds) which have added health benefits. Mushrooms are great for savory breakfasts, especially in tofu scramble or on top of avocado toast—my favorite!

Mushroom Meat Replacements
Mushrooms are great on their own, but have you tried using them to replace meat? Recently, Gaz Oakley posted a video finding the best vegan fried chicken replacement. Oyster mushrooms came in the #1 spot! Some of my recipes that use them to replace meat include carnitas, sliders, chicken, and meatloaf. 

What else can you add mushrooms to?
Almost anything! Like I said earlier, mushrooms are great for adding a meaty texture and flavor to dishes. There are so many ways to be creative with them!
What is your favorite way to eat mushrooms? Let me know in the comments below!