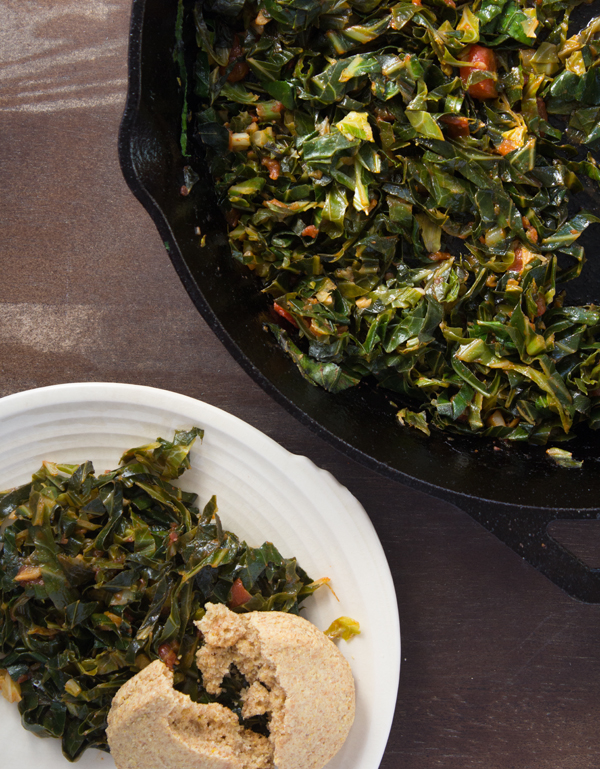 I can't believe I haven't done this yet… a blog roundup of all my soul food recipes in one place! From scrumptious appetizers to decadent desserts, there's just something about these soul food recipes that feels like home.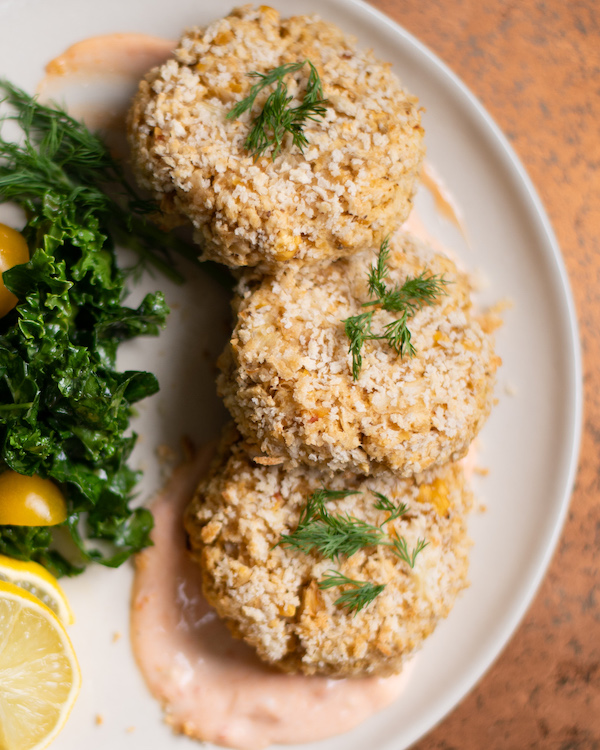 I'm a southern girl through and through. I grew up in Atlanta, Georgia on my mom's and Nana's cooking which consisted of hearty recipes full of soul and spice. After going vegan in 2011, I needed to find a way to still eat these foods while being environmentally friendly and kind to animals. Over the years I've developed hundreds of vegan recipes, but in 2018* I published my first vegan cookbook, Sweet Potato Soul which includes all vegan soul food recipes! 
While living on the east coast and then the west coast for years, I made these recipes often to stave off homesickness. Now, nothing feels better than making a big pot of jambalaya back in my hometown of Atlanta. 

What is soul food?
Soul food has a deep history in black culture. These dishes originated in the south during slavery, when African Americans weren't permitted to read or write. Recipes were passed down by word of mouth until they started being published in cookbooks in the late 1800s. Today's soul foods are an adaption of old recipes because just like folktales passed down generation to generation, recipes have changed over time. One thing has stayed the same though; the rich history and culture that surrounds soul food.
Overlapping with soul food are both Creole and Cajun foods, which much of the time can be found in the south, especially New Orleans. I have many of these recipes on my blog and in my cookbook, and I grew up eating a lot of Creole and Cajun dishes as well. 

Southern Must Haves
If you're going to cook Creole or Cajun food, you need to have the holy trinity on hand—celery, green pepper, and onion. These three vegetables are at the base of most southern dishes and are an absolute staple for me! Another thing you need in your pantry is Old Bay seasoning as well as a Creole seasoning like Tony Chachere's. Can't live without those!
Soulful Breakfasts
Breakfast is the most important meal of the day and soul food is the most important cuisine for me, so that must make breakfast really special! As you can see below, we eat a lot of biscuits in the south. Try pairing this mushroom gravy recipe with the cornmeal buttermilk biscuits for a vegan version of classic biscuits and gravy!

Southern Vegan Side Dishes
You can't have a proper southern feast without the sides, and that's a law. From greens to salads, your plate needs to be filled! These sides are loaded with flavor, and the best part is that they're all healthy. You can't forget the baked beans, so grab my cookbook for that recipe!

Main Dishes
The one we've all been waiting for! Here's where the holy trinity comes in, along with all those delicious spices and flavors. I've thrown both soul food and Creole/Cajun-based dishes into the mix for all of that proper southern flavor. See something that's missing? Leave a comment below and tell me what your favorite southern dish is!

Sweet, Sweet, Southern Desserts
And here we have the best for last. I'm not sure anything is quite better than a southern dessert, especially a Georgia peach pie made with fresh fruit.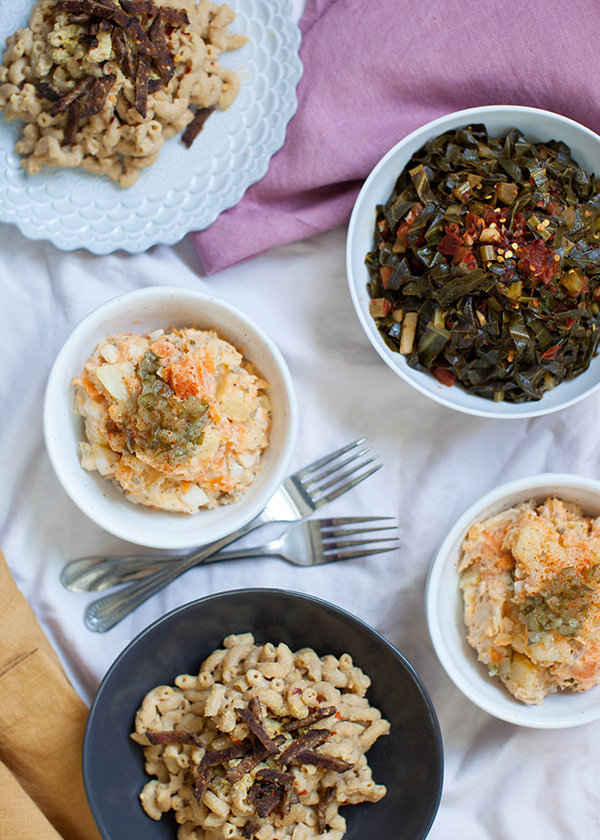 Leave a comment below with your favorite southern recipe, or which from this list you love the most!